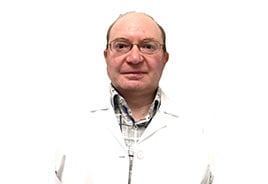 Ilya Smuglin, M.D
Board Certified in Internal Medicine
EDUCATION
6/1997 St. George's University School of Medicine,
Grenada, West Indies.
Medical degree
6/1991 New York University, New York, NY
Bachelor of Arts Degree,
Double major in Pre-medical Science and History.
CERTIFICATIONS
2014-present Brooklyn Hospital Affiliation
7/2001-10/2001 New York state Licensed Physician
Certified in Biofeedback Technique, Pain Management and joint Injections
8/2003-Present
Medicine Board
Diplomate of the American Board of Internal
Certified Disability Analyst and Fellow
EXPERIENCE
06/2015-present Jamaica Medical Care N.Y PC
90-16 Sutphin Blvd
Jamaica, NY 11435
1/2012-Present Bridge to Health Medical P.C
25-65 East 17th St. 1st Floor
Brooklyn, NY 11235
Medical Director
1/2012-6/2012 NARCO FREEDOM. INC.,
Division of Health Care Services/Attending Physician
324 East 149th Street Bronx, NY 10451
2/2008-12/2011 Woodhull Medical Center/Cumberland Hospital.
Dep't of medicine (Arborwecare Program) Attending physician
8/2005-1/2008 THE BROOKLYN HOSPITAL CENTER
121 Dekalb Ave., Brooklyn, NY 11201 Attending physician
1/2004-8/2005 AMERICAN MEDICAL CENTERS,
519 Rockaway Ave., Brooklyn, NY 11212
Article 28 Clinic Affiliated with Kings County Hospital
11/2004-3/2005 INDUSTRIAL MEDICINE ASSOC. -NYS Disability Determination,
80-02 Kew Gardens Rd., Queens, NY 11415
9/2003-10/2004 DOCTORS ON WHEELS – Medical Services for Homebound Patients,
2005 Ocean Ave., Suite 113, Brooklyn, NY 11230.
7/2001-8/2003 BEST OF HEALTH MEDICAL PLLC
331 E. 71st Street,, 1B, New York
7/2001-11/2003 WOODSIDE MEDICAL PRACTICE
42-77 Pl. Woodside, NY 11377 Medical director
7/2001-9/2001 BRIGHTON COMMUNITY MEDICAL P.C
Affiliated with Lutheran Medical Center, Brooklyn, NY
Internal/General Medicine physician
7/1988-6/2001 LUTHERAN MEDICAL CENTER, Affiliated with SUNY Downstate,
Brooklyn, New York
⦁ Completed residency in Internal Medicine.(PGY- 1 to PGY-3)
⦁ Medical Consultant to Patient with drug and alcohol abuse problems.
8/1997-11/1997 CONEY ISLAND HOSPITAL, Brooklyn, NY
House Officer in Orthopedic Surgery Department
JAMAICA HOSPITAL – CORNELL MEDICAL CENTER, Queens, NY
Clinical Clerkship in Medicine, Pediatrics, OBGYN, surgery.
6/1990-9/1990 Counselor for emotionally disturbed children, 92nd Street Y, NY
RESEARCH
Treatment and Control of Hypertension in Community Health Centers.
LANGUAGES
Fluent in English
Fluent in Russian
working in understanding of Spanish.
PROFFESIONAL SOCIETIES
American Medical Association
American College of Physicians
American Society of Internal Medicine
STATUS
U.S Citizen
Stand-by volunteer for the Department of homeland Security.