We specialize in providing cutting edge Dentistry
For over 20 years, we've been providing award-winning dental care
Century Medical and Dental Center is a great option if you are looking for a dental practice that can provide you with the highest quality care. Experience a Warm and soothing environment, attention to detail, and the most comprehensive dental care, all in a single location. With patient-centered philosophy and an experienced and dedicated team of dentists and hygienists, we are able to provide the best possible care for our patients. That means we can offer you an approach that focuses on comprehensive treatment, thorough planning, and dental treatment's highest precision and accuracy.
Our Dentists
Our doctors deliver the utmost quality and professional service, focusing on all areas of dentistry, from crown and bridge and restorative dentistry, such as implants, to oral surgery, endodontics, and cosmetic dentistry. We assess your individual risk factors and help you develop and implement evidence-based routines and daily products to optimize your dental and overall health.
Our doctors are leading dental implant specialists
Our dentists who specialize in implants offer the most up-to-date solutions for both cosmetic and functional tooth replacements. Dental implants, which require surgery, serve as permanent replacements for missing teeth. Unlike dentures and dental bridges, implants do not need to be removed for cleaning purposes. They can be cared for in the same way as your natural teeth.
Single tooth implants
All-on-4 dental implants
Full-mouth dental implants
Mini dental implants
Same-day dental implants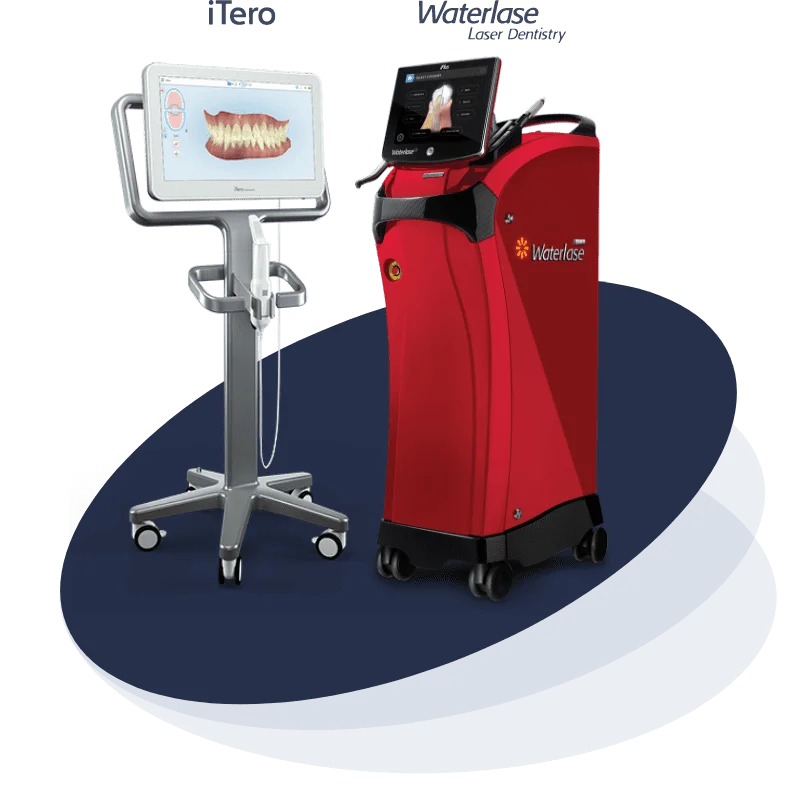 Explore additional treatments we offer
+
We're happy to discuss the complete overview of our cosmetic, family, and orthodontics services. Call us anytime, and a member of our team will assist you with any questions, from insurance coverage to details of your individual treatment plan. In case of severe tooth pain or dental emergency, notify our staff. We will arrange an urgent appointment with the dental care provider.
We look forward to meeting you so you can experience Century Dental Center and all we offer. Meet our wonderful team, and we hope you become part of our family.
Genuine Testimonials

Hear from our patients and their experiences at Century Dental Center

Our promise is a quality-driven service, and we aim to ensure affordable access to quality dental care for individuals and families alike. Our highly trained and experienced dental specialists are ready to lead you to the best of your dental health, offering you unique expertise, empathetic concern, and a careful approach. The result is many positive reviews from actual patients.
Trustworthy
Outstanding Staff
Great Results
Brooke T.
Best dentist I have ever seen. So articulate. So professional. Incredible attention to detail (I even got compliments on his work from another very senior, well respected dentist). He really cares about doing the best quality work for his patients. Also he has never caused me pain. His dental assistant is phenomenal, as well. The best care team. I actually look forward to going to see them.
Артем Б.
The best dentist in the city. Really thankful to Bogdan for his professionalism, care , great and friendly atmosphere in his office. Highly recommend
Marta V.
A wonderful place. The facility is clean and modern, people are very nice and caring. I had dental work done here by dr Bogdan and his team, top notch. Thank you so much.
James M.
The web scheduling system here messed up. But the desk staff was so lovely and accommodating. Every single person on my dental team made me feel at ease and taken care of in good hands. Highly recommend this place! Even if they're busy or delayed, just be kind to them and they're all the best!!
Michelle C.
I was looking for a good dentist and my friend recommended seeing Dr. Skala. He really exceeded all my expectations! He took his time to explain my condition and I was able to forget about bleeding gums thanks to his treatment after all. He is the best!
Brandon H.
Recently visited this multi-specialty clinic to see Dr. Brajic, an excellent family dentist. The front desk was organized, and the office was well managed. The clean environment and nice, helpful staff made the visit a pleasant experience.
David H.
The dental office was quite pristine! The administration staff were knowledgeable and friendly. Staff there are able to speak multiple languages. Wait times seem to minimal. They take all types of insurances, especially those on the NY health exchange market. Definitely found my new dentist! My insurance is Emblem Health non private.
Jackie B.
The workers were very nice people very well spoken they treat you very nice. The dentist that took care of me Mr James was very nice no exactly what he wants to do I give him a 10 if I can the place is located in a nice place I like the seats not everybody in a row but separate wherever anybody wanted to send very nice very well organized that seats were very cute it was really nice. Thank you
Laryssa V.
I went to the Century Medical and Dental Center- Downtown Brooklyn for an immigration exam. I had my appointment with Dr. Dvorkina, she was extremely sweet and professional. Also the nurse who unfortunately I didn't get the name, was excellent. Everyone was above and beyond to me. I'm definitely coming back if I need any other service from them.
Haroon B.
Great staff made the visit pleasant and easy going. I was able to meet with both the dentist and hygienist the same day and moreover the staff worked with me to find me an appointment that worked with my schedule. Thank you Century Medical & Dental!
Hadley K.
I came in for a dental exam with Dr. Bogdan Brajic and it was a wonderful experience. His assistant, Galina, did my cleaning as well and I left feeling great. Super satisfied with the quality of services I received.
Olga Y
I was seen by Dr. Bojadzievski, endocrinologist in Century Medical and Dental Center. Rarely you can meet such a knowledgeable and precise doctor as him !! I left the office with clarity and peace of mind . All my problems were resolved. I recommend him to many of my colleagues and friends .
Our convenient offices

Brooklyn & NYC Locations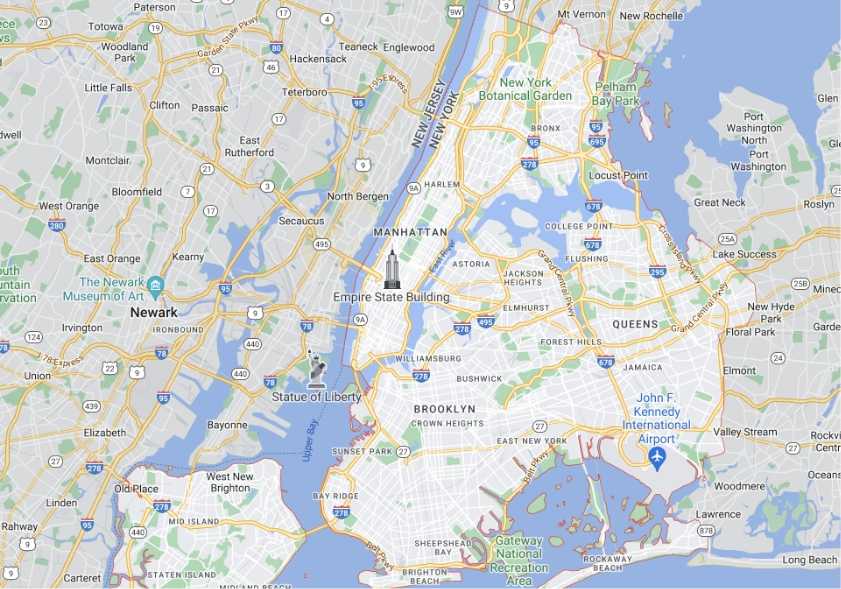 Who is Multi-Specialty Clinic Century Medical and Dental Center
Century Medical and Dental Center is an accredited healthcare facility in NY that operates in accordance with Article 28, a public health law. This law regulates and recognizes accreditation for public healthcare facilities, ensuring they are licensed and operated correctly. By undergoing the Article 28 process and achieving accreditation, Century Medical and Dental Center demonstrates its commitment to meeting the highest standards of care.
As a multidisciplinary medical center, we have highly qualified doctors, nurses, and support staff who are working hard to provide the best medical care to patients in Midtown Manhattan, NY, Downtown Brooklyn, NY, including Brooklyn Heights, Dumbo, Prospect Heights, Park Slope, Clinton Hill, Boerum Hill, Red Hook, and Bedford-Stuyvesant.