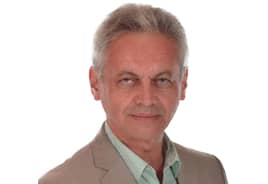 Alexander Schwartzman, MD, MBA, FACS
Alexander Schwartzman, MD, MBA, FACS
About Brooklyn General Surgeon Dr. Alexander Schwartzman
Dr. Alexander Schwartzman is a Clinical Professor of Surgery and an Interim Chairman of the Department of Surgery at SUNY Downstate Health Sciences University. In his capacity as a teacher of students and residents Dr. Schwartzman received eight Best Teacher awards, and these included Golden Apples, Warren Wetzel and Alumni Association awards. Dr. Schwartzman has held positions of clinical and administrative leadership on campus and in local, regional and national professional organizations.
Dr. Schwartzman is a Medical Director at SUNY, Bayridge Ambulatory Surgery.
Additionally, he serves as a: President Elect for the University Hospital of Brooklyn Medical and Dental Staff, a Presiding Officer of the Centerwide Committee, and an Assistant Clinical Dean at the SUNY Downstate.
Dr. Schwartzman is a past President of the Brooklyn Surgical Society, member of the Board of Governors of the Brooklyn/LI chapter of the American College of Surgeons and past Chair of the chapter's Education Committee. In 2016 Dr. Schwartzman became a member of the New York State Board of Medicine and a Fellow of the Federation of State Medical Boards. In 2014 Dr. Schwartzman completed healthcare MBA at the George Washington University.
Dr. Schwartzman's expertise includes:
Repair of hernias including ventral/incisional, inguinal, umbilical, and epigastric
Surgical treatment of gallbladder disease (Cholecystectomy)
Surgical treatment of skin tumors and cysts
Diseases of the anal area: hemorrhoids, anal fistulas, anal fissures, anal skin tags
Surgeries of stomach (gastrectomy), colon (colectomy)
Treatment of diseases of the gastrointestinal system including small bowel obstruction, diverticular disease, colon cancer
Minimally Invasive (Laparoscopic) Surgery
In addition to English, Dr. Schwartzman is fluent in Spanish and Russian.