You may need the services of a urologist if you're suffering from a disease or injury to your urinary tract or associated organs. A urologist also helps men with infertility or other issues with their reproductive systems. The medical branch of urology covers a range of medical conditions, so urologists have to be well-versed in related medical specialties, such as gynecology, as well.
Note: Brooklyn urologists at Century Medical and Dental Center located in Downtown Brooklyn, Flatbush, Gravesend Fort Greene and Midtown Manhattan locations are accepting all major insurance plans including Medicare, Medicaid, HIP, Emblemhealth, GHI, MetroPlus, Fidelis. Our top rated doctors providing a full range of medical procedures and are among the best urologists in the region.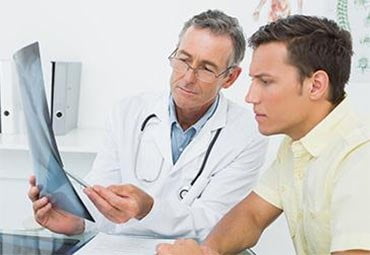 A urologist is a physician who has studied, trained and worked to diagnose and treat your urinary tract, including its related organs, such as your:
Adrenal glands
Ureters
Bladder
Urethra
The area of a urologist's focus is also called the genitourinary system since it includes the male reproductive organs, including the testes, scrotum, spermatic ducts and penis. But a Brooklyn urologist treats men and women of any age, including children. Urology includes surgical treatment options, so your urologist unlike primary care physicians Brooklyn specialist is a trained surgeon as well.
Urologists in Brooklyn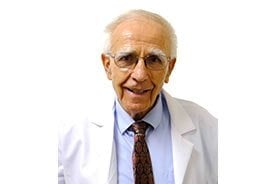 Ciril Godec, MD, PHD
Urologist
Locations in Brooklyn
Gravesend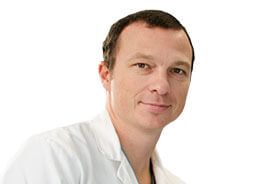 Alex Lipyansky, MD
Urologist
Locations in Brooklyn
Downtown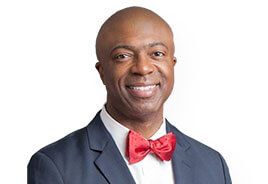 Cedric K. Olivera, MD
Gynecologist/Urologist
Locations in Brooklyn
Downtown
Patient Experience
"Everyone was nice and professional. I love this place it's really clean and the doctor explains everything before and during the appointment." - Julez Ric
Downtown Brooklyn
200 Livingston Street
Brooklyn, NY 11201
Flatbush
770 Flatbush Ave
Brooklyn, NY 11226
Treating Common Urologic Conditions
During the course of your life, you may suffer from some form of genitourinary problem. See your urologist, if you show symptoms that include:
Urinary tract infection (UTI)
Kidney stones
Bladder stones
Bladder infection
Overactive bladder
Blood in your urine
Leaking urine
In addition to the conditions above, urologists also treat male-specific conditions, such as:
Erectile dysfunction and other male sexual disorders
Infertility issues
Enlarged prostate
Prostate cancer
Testicular cancer
Painful bladder syndrome
An abnormal lump on your testes
Children and infants sometimes have special needs that pediatric urologists can correct, including:
Blocked urine ducts in newborns
Bedwetting issues
Abnormal urine flow
Consultation with a Urologist
When you're feeling uncomfortable symptoms, come in to see your urologist. If you suspect you have a UTI or another genitourinary condition, ask your family practice doctor for a referral to Century Medical and Dental. Your first visit is a consultation, where the doctor asks you about your symptoms and conducts a physical exam.
You may have to take some tests to help your urologist make an accurate diagnosis. These tests include:
X-rays, CT scans or MRIs. These imaging tests can uncover physical issues within your urinary system that are causing your symptoms.
Uroflow test. A uroflow measures the volume and speed of urine you release during a normal urination. It helps your urologist zero in on the cause of your problems.
Urodynamic testing. Urodynamics examines your bladder and urethra to make sure they're functioning properly. It points to causes of specific urinary tract issues, such as an overactive bladder.
Cystoscopy. With this diagnostic procedure, your urologist can examine inside your urethra and into your bladder. This test checks the lining of your urinary tract.
Ureteroscopy. This procedure examines inside your ureters to your kidneys. The ureteroscope device is longer and thinner than the cystoscope.
Prostate tests. These include a digital rectal exam, a prostate-specific antigen blood test and a biopsy to check the size or health of your prostate gland.
Urology Treatments
At Century Medical and Dental, you get the best treatments for your urinary tract concerns. When your symptoms are caused by an underlying issue, your urologist seeks to cure that issue. For example, blood in your urine may be caused by kidney stones, a UTI or something more serious.
Each medical condition has its own treatment. For example, if kidney stones are small enough, they're usually left to pass on their own, but larger stones — they're actually crystalline growths — may be bombarded with ultrasound waves to break them up so they pass easier. Cancer, on the other hand, may be treated aggressively to stop it. Prostate cancer, however, grows slowly, allowing less invasive methods than surgery to treat it.
Other treatment options from your urologist may include:
Antibiotics, as a first course of action for a UTI
Other medications, to improve your flow or achieve an erection
Lifestyle changes, such as improving your diet and losing weight
Bladder training or Kegel exercises
Hormone therapy
Vasectomy or vasectomy reversal
Radiation therapy for cancer
Surgery, as a last resort, to remove damaged or diseased tissue
The Credentials of Your Brooklyn Urologist
A urologist in Brooklyn has had to study and practice for 13 years before being licensed. Your urologist has years of experience dealing with medical issues. Because of that experience, he shows compassion for sexual disorders, urinary incontinence problems, overactive bladders and other personal conditions.
Before he started practicing, however, your urologist:
Earned a Bachelor's degree at a four-year college
Earned a Doctor of Medicine (M.D.) degree from a four-year medical school
Completed a residency program, some of which last up to seven years
Optionally, specialized in pediatric urology or surgical urology
Became board certified by the American Board of Urology
Passed the exam given by the U.S. Medical Licensing Board
Obtained a license to practice from the State of New York