Ophthalmology and optometry both deal with medical issues related to your eyes. An ophthalmologist in Brooklyn is an expert of the physiology of your eyes, while an optometrist deals more with eye function. Pediatric ophthalmology helps children with eye troubles. Most people start with an optometrist vs. ophthalmologist, but ophthalmologists are called in to handle more complex eye diseases. Visit a pediatric ophthalmologist if your children have eye problems.
Note: Ophthalmologists at Century Medical and Dental Center located in Downtown Brooklyn, Flatbush, Gravesend Fort Greene and Midtown Manhattan locations are accepting all major insurance plans including Medicare, Medicaid, HIP, Emblemhealth, GHI, MetroPlus, Fidelis. Our top rated doctors providing a full range of medical procedures and are among the best eye doctors in the region.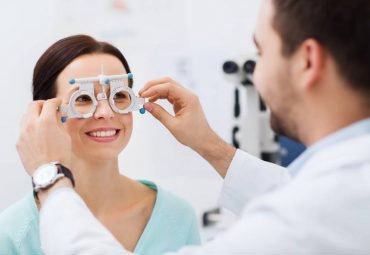 Ophthalmology is the branch of medicine focused on the anatomy, physiology and diseases that develop in your eyeball and its orbit. Unlike primary care doctors specialists, an ophthalmologist specializes in eye diseases. With so many eye disorders, eye doctors must have an extensive background in treating all eye-related issues.
Ophthalmologists are the only medical professionals trained to treat eye disorders, such as:
Glaucoma
Cataracts
Macular degeneration
Corneal transplants
Eyelid diseases
Cancer anywhere in the eye, from the vitreous inside the eye to the retina
Our Brooklyn Ophthalmologist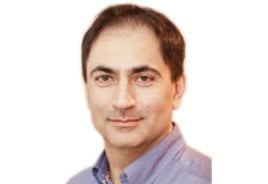 David Soltanpour, MD
Ophthalmologist
Locations in Brooklyn
Gravesend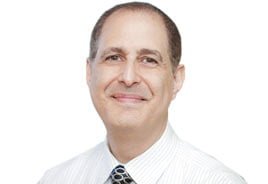 Ezra Cohen, OD
Optometrist
Locations in Brooklyn
Gravesend
Patient Experience
"I would strongly recommend Dr.Cohen for anyone to see this doctor. He made my visit very pleasant and it was really important for to be seen by a doctor who showed such great care. I also was seen in a very reasonable time frame. He has a very nice selection of glasses." - Alexis Reyes
Downtown Brooklyn
200 Livingston Street
Brooklyn, NY 11201
Flatbush
770 Flatbush Ave
Brooklyn, NY 11226
When to Consult an Ophthalmologist
Find an ophthalmologist in Brooklyn when you notice a change in your vision. Having your eyesight tested regularly protects you against wide-ranging issues that cause sight loss. Some causes of reduced vision are natural aging, but others signal a more serious problem.
Risk factors for losing your eyesight include:
A side effect of a vision problem often appears in the form of a headache. It typically occurs along with blurred vision.
Decreased vision. A gradual loss of sight is caused by aging, macular degeneration or other eye-related diseases.
Red eye. Swollen or dilated blood vessels on the sclera cause red eye. You may also experience eye itching, pain, blurred vision or eye discharge.
High blood pressure. Hypertension damages the blood vessels in your retina, causing an inability to focus.
Corneal Ulcer. Painful, open sores that develop on the front surface of your eye cause vision loss and even blindness.
Double vision. This phenomenon is caused when your eyes can't focus properly.
Family history. If your family has a history of eye disease, you have a higher likelihood of contracting it.
Loss of peripheral vision. Your eyes can have strokes or occlusions that limit blood flow. This loss of blood affects your peripheral vision.
As your body's immune system is increasingly attacked, your eyes may develop cotton-wool spots, broken blood vessels, detached retinas, blind spots and eye infections.
As you age, the vitreous inside your eye becomes more liquid. This liquid over time clumps, causing small shadows on your retina.
Eyelid disorders. Signs of an eyelid disorder include inflammation, twitching, drooping, paralysis and abnormal growths.
Increased levels of glucose enter your lens, causing blurred vision.
Signs Your Child Needs Pediatric Ophthalmology
Pediatric ophthalmology is safe for your child. Contact your local pediatric ophthalmologist in Brooklyn immediately if your child experiences any serious sight problems including:
Amblyopia or lazy eye
Cataract issues
Conjunctivitis or pink eye
Tearing in the eyes caused by blocked tear ducts
Astigmatism
Cortical visual impairment
Any other eye problems
If your newborn baby is premature or has a family history of eye problems, let your eye specialist examine the infant between six months and the first birthday. Preschoolers should be tested during their third year. Once your children reach school age, have their eyes checked at the first sign of a problem.
Optometry Is a Different Field
Optometry is the branch of medicine that involves eye examinations and related visual systems for diagnosis and management of eye disease. Optometrists may recommend visual field testing during your visit to determine the entire horizontal and vertical range, as well as sensitivity of your vision. These ranges provide a foundation that can be used to diagnose any changes to your visual field in future visits.
An optometrist in Brooklyn can run numerous tests of your eyes to uncover problems. Visual acuity tests involve close and far vision, refraction and dilation. External examination includes an inspection of your cornea, eyelids, eyelashes, pupils and your lacrimal system or tear ducts.
Visiting an Optometrist vs. Ophthalmologist
Optometrists are eye doctors that have received their Doctor of Optometry (O.D.) degree. Optometrists examine your eyes for health and vision problems and work to fix refractive issues. Refractive issues happen when light entering through the lens of your eye doesn't bend correctly. Optometrists can also prescribe eyeglasses or contact lenses.
Ophthalmologists are medical doctors (M.D.), or doctors of osteopathic medicine (D.O), who focus on eye and vision care. They are trained in eye exams, identifying and treating disease, prescribing medication and performing eye surgery. Ophthalmologists can also prescribe eyeglasses and contact lenses, but they more often deal with disease diagnosis and treatment.
Which Eye Doctor Should You See?
Optometrists are doctors who perform comprehensive vision care. They are better suited for problems that don't require surgery, such as eye contusions. Ophthalmologists specialize in all aspects of eye care, including surgery. Glaucoma testing, corneal ulcers and other serious problems should be addressed by an ophthalmologist.
If you've been experiencing any unusual symptoms, contact an optometrist or ophthalmologist for help. Some vision loss can't be corrected, but your quality of life doesn't have to be diminished because of eye problems.