Orthopedics is the branch of medicine that deals with your bones, muscles, nerves, ligaments, tendons and joints. An orthopedic doctor in Downtown Brooklyn helps you overcome illnesses and injuries so you can get back to your active lifestyle. Our doctors try non-surgical methods before resorting to orthopedic surgery. Your orthopaedic surgeon is highly skilled and also practices pediatric orthopedics in Brooklyn.
Note: Brooklyn orthopaedic surgeons at Century Medical and Dental Center located in Downtown Brooklyn, Flatbush or Gravesend locations are accepting all major insurance plans including Medicare, Medicaid, HIP, Emblemhealth, GHI, MetroPlus, Fidelis. Our top rated doctors providing a full range of medical procedures and are among the best orthopedic surgeons in the region.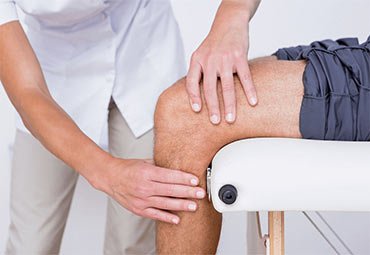 Orthopaedic surgeons in Brooklyn study and repair the parts of the body that enable you to get around. Your muscles and bones are just the tip of the iceberg, as it takes the coordination and cooperation of many elements to allow your brain to move even your left big toe.
The musculoskeletal system includes your:
Muscles
Bones
Joints
Nerves and spinal chord
Tendons
Ligaments
Our Orthopedic Doctors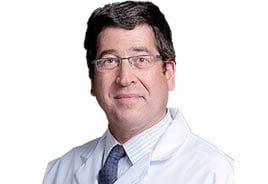 Marc Silverman, MD
Orthopedic Surgery
Locations in Brooklyn
Gravesend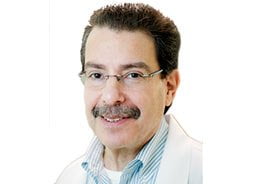 Allan Meyer, MD
Orthopedic Surgery
Locations in Brooklyn
Gravesend, Downtown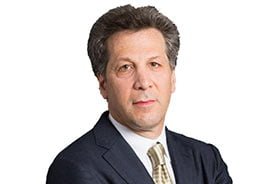 Steven Shtrul, MD
Orthopedic Surgery
Locations in Brooklyn
Gravesend, Downtown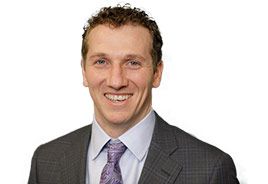 Bryan Conti, MD
Orthopedic Surgery
Locations in Brooklyn
Gravesend
Patient Experience
"My experience at Century Medical & Dental is they are very nice and pleasant especially everyone at the Reception Area. The doctors also very nice and pleasant. Everyone Thank you for all your help." - Carla Griffin
Downtown Brooklyn
200 Livingston Street
Brooklyn, NY 11201
Flatbush
770 Flatbush Ave
Brooklyn, NY 11226
When You Need a Brooklyn Orthopedic Doctor
Brooklyn orthopedics is known as sports medicine when you visit due to injuries sustained in sporting activities. Not every injury calls for it, but orthopedic surgery is sometimes necessary. Since so many things can happen to your musculoskeletal system, your general practitioner Brooklyn physician has to understand the underlying interconnected structure of the physiology at play that lets you walk and move. The types of injuries you may suffer include:
Knee dislocation
Broken or fractured arm
Rotator cuff injury
Hip dislocation
Ankle sprain
Knee ligament tear
Diseases can strike your body too, and our doctor at Century Medical and Dental Center has to respond with appropriate treatment. Some of the conditions that orthopedics in Brooklyn can treat include:
Arthritis in your knee
Carpal tunnel syndrome
Hip arthritis
Shoulder bursitis
Our pediatric orthopedics work to correct birth defects in children, protecting growing bodies from harm and helping them heal when an accident does happen.
Orthopedics Consultation and Diagnosis
Your initial orthopedic consultation determines what type of treatment you need. Since your musculoskeletal system is so intertwined, a pain in your foot may be caused by a back or hip issue. To reach a diagnosis, your doctor may perform a lower and upper extremities evaluation to test feeling and function.
Our doctor listens to your description of your pain and takes a full medical history, asking when your pain started, when it's better or worse, and whether you've had it before. Your doctor then gives you a full examination. He may ask you to undergo one or more diagnostic tests, such as an x-ray or MRI.
Non-Surgical Treatment Options
Orthopedic doctors don't turn to orthopedic surgery as your first treatment option. After reaching a diagnosis, your physician decides which treatment is most appropriate. It may involve a single treatment or multiple options, depending on your needs and your doctor's decision. Treatment options include:
Medication to control your pain while you heal
Physical therapy and exercises for rehabilitation
Alternative therapies, such as massage
Cortisone or steroid injections
Additionally, Brooklyn's orthopedic doctor discusses ways to prevent injury in the future. If you're suffering from chronic pain, your doctor can help you devise a plan for dealing with it in a non-surgical way.
Orthopedic Surgery Options
Sometimes surgery becomes the best option when other treatment methods don't or can't work. Your orthopedic surgeon in Brooklyn has extensive training and experience performing both minimally invasive procedures like arthroscopic surgery to full-blown joint replacement surgeries. Orthopaedic surgery is never taken lightly, and your health and safety is always the number one priority.
The surgery you may need depends on your illness or injury. Sports medicine focuses on athletes — from professionals to weekend warriors — and their injuries, while maximizing physical performance. But most New Yorkers want to be free from pain and limitations. Orthopedic surgery options include:
Arthroscopic surgery, which uses small incisions and tiny cameras to repair joint issues
Orthopedic surgery to reattach torn ligaments or tendons
Full or partial joint replacement to restore a full range of movement
Fusion surgery to join two or more bones, which limits flexibility but eliminates pain
Bracing surgeries that use metal rods, pins, screws or plates to support bones as they heal
Brooklyn Orthopedics Training
Your orthopedic surgeon in Downtown Brooklyn has studied and trained for many years to gain the skills and experience needed to treat you. Education to become an orthopedic doctor starts with a four-year undergraduate degree, followed by:
Earning a Doctor of Medicine (M.D.) degree from a recognized, four-year medical school
Putting in another five years of training in a residency program focused on orthopedic practices
Working one or two more years in a specialized fellowship
Passing the American Board of Orthopedic Surgery exam
Obtaining a license to practice from the State of New York
Further study allows your doctor to practice pediatric orthopedics in Brooklyn, which specializes in children's orthopedic issues, or in another specialty. Always ask your doctor about his credentials and certifications during your initial orthopedic consultation. We accept Medicare, Medicaid, HIP, Emblemhealth, GHI, MetroPlus, Fidelis. Open Saturday and Sunday