Otolaryngology is a medical specialty that deals with your ears, nose, and throat (ENT), as well as related neck and head issues. For example, if you have ringing in your ears after an accident in which you bumped your head, you'd see an ENT doctor in Brooklyn. The best otolaryngologist evaluates, diagnoses, and treats a wide range of ear, nose, and throat disorders for you and your family. Your family or internist doctors at Century Medical and Dental may make a referral to an ENT doctor for his specialty.

Note: Century Medical and Dental Center's otolaryngologists accept all major insurance plans, including Medicare, Medicaid, HIP, Emblemhealth, GHI, MetroPlus, and Fidelis, and have offices in Downtown Brooklyn, Flatbush, Gravesend Fort Greene, and Midtown Manhattan. Our top-rated specialists provide a full range of medical procedures and are among the best otolaryngology doctors in the region.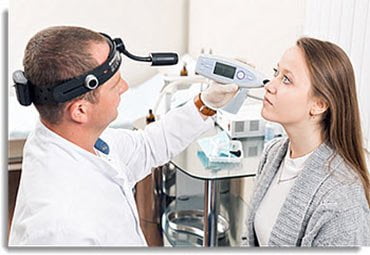 Otolaryngology is pronounced just as it's spelled. But it's still a mouthful, which is why most people refer to an otolaryngologist as a "ears, nose, and throat doctor." An ENT doctor is another common abbreviation.
Otolaryngologists are doctors who specialize in the physiology and diseases of the ears, nose, and throat. They also study other areas around the neck and head. Otolaryngology is the oldest medical specialty in the United States.
Covering the Ears in the ENT
Hearing loss is one of the most common problems in the U. S., affecting one out of every ten Americans. While an audiologist provides the testing to assess your hearing, your treatment is overseen by the best otolaryngologist.
Issues that affect your ears and receive the attention of your ENT doctors include:
Tinnitus or ringing in the ears;
Ear infections;
Nerve disorders in the cranium;
Swimmers ear;
Disorders affecting your balance;
Surgical interventions for hearing loss.
Otolaryngologists in Brooklyn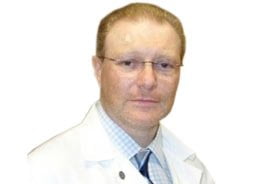 Boris Bentsianov, MD
Otolaryngologist
Locations in Brooklyn
Gravesend, Flatbush, Downtown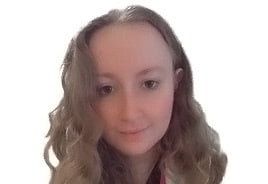 Aviva Kopolovitz, PA-C
Otolaryngologist
Locations in Brooklyn
Gravesend, Flatbush, Downtown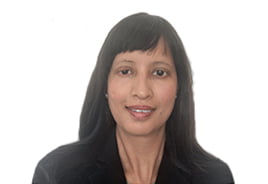 Amelia Mohabir, PA
Otolaryngologist
Locations in Brooklyn
Flatbush, Myrtle
Patient Experience
"Friendly doctors and staff! Office was clean and comfortable. Doctor was caring and knowledgeable, taking time to really listen to me and answer all my questions." - Katie Thigpen
Downtown Brooklyn
200 Livingston Street
Brooklyn, NY 11201
Flatbush
770 Flatbush Ave
Brooklyn, NY 11226
Manhattan
827 11th Ave
Manhattan, NY 10019
Next Up Is the Nose in the ENT
If you have chronic sinus problems, you're in good company; chronic sinusitis affects around 35 million people in the United States alone. Your otolaryngologist stays very busy because sinusitis is the most prevalent medical complaint, second only to lower back problems.
It's up to your doctor to take care of your nasal cavities and treat some of the more common ailments and conditions that, in addition to sinus issues, may include:
Foreign body removal;
Congestion;
Polyps;
Smell disorders;
Allergies;
Deviated septum.
And the Throat in the ENT
While smelling and hearing are important senses, communicating and eating can be difficult without a healthy throat. Your throat concerns are the province of the best ENT doctor that cares for your ultimate well-being.
Conditions that your otolaryngologist at Century Medical and Dental commonly treats include:
Disorders that affect swallowing;
Voice box, or larynx, problems;
Issues with your upper throat caused by acid reflux;
Strep bacterial infections;
Tonsillitis;
Croup.
When Do Head and Neck Issues Fall Within the Scope of the ENT?
A family practice physician, internist, gastroenterologist, or dietician may refer you to your ENT. Certain head and neck issues, as they know, are best addressed by an otolaryngologist in Brooklyn.
Some of the more common referrals seen by your otolaryngologist include:
Cancer;
Benign tumors;
Facial deformities;
Facial injuries;
Infections;
Reconstructive and cosmetic facial procedures.
Preferred Otolaryngology Diagnostics
You want the best ENT doctor to perform the necessary diagnostic test before recommending surgical interventions or other treatment options. Without a clear and definite diagnosis, you won't get the most appropriate treatment that addresses the cause of your symptoms.
The preferred diagnostic tools your otolaryngologist uses to get to the bottom of your medical problems include:
Endoscopy. An endoscope is a lighted tube that your ENT places in your nasal cavity to inspect the condition of your sinuses.
Laryngoscopy. This procedure relies on a laryngoscope to look into your throat, pulling aside tissues so your otolaryngologist can best view your larynx and upper bronchial tubes.
Medical history. Always a tool that your otolaryngologist employs to find out if you have genetic issues affecting your ears, nose, and throat. History also gives your otolaryngologist a clear idea of your symptoms, how long you've had them and how severe they are.
Lab tests. The right test can determine the extent of your infections.
Actual physical exams. Nothing beats a hands-on exam for providing valuable information to your ENT.
Sleep apnea tests. These tests can help determine breathing difficulties.
Primary Areas of ENT Treatments
Treatments provided by the otolaryngologist vary just as widely as the number of conditions. Some treatments take place in the ENT's office, and others must be done in the hospital. Otolaryngology trains doctors to repair damaged eardrums, remove tumors, and insert cochlear implants.
Your ENT is trained in cosmetic and reconstructive plastic surgery. The best otolaryngologist will prescribe medications and tools such as sleep apnea machines. Your ENT specialist may have also received special training to treat children, seniors, or athletes. When you work with the talented team at Century Medical and Dental, you'll get the services you need to treat your ears, nose, and throat problems.