Internal medicine is a field of practice that encompasses a wide range of health issues. Practicing internal medicine in Brooklyn, your doctor most likely serves as your primary physician and makes referrals to specialists when necessary. Your internist in Brooklyn is a holistic practitioner focused on the adolescents and adults in your family.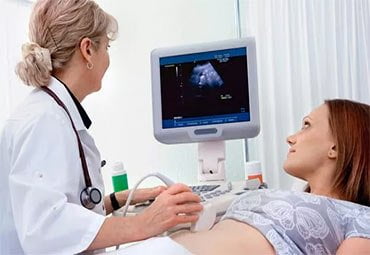 Your internist in Brooklyn is your first line of treatment in your day-to-day care. An internist focuses on your whole body while treating adolescents, adults and the elderly. For many people without small children, an internist in Brooklyn acts as their family doctor. Understanding how multiple diagnoses may relate to each other and affect the entire body is a concern that falls under your internist's umbrella.
Though the title internist implies that only internal organs are considered, your internal medicine physician covers all manner of acute or chronic illnesses and diseases. In contrast, a family physician can treat children as well as adults.
Your doctor of internal medicine in Brooklyn covers long-term, comprehensive care in both an office setting and in a hospital.
Conditions Covered by Your Internist in Brooklyn
The practice of internal medicine in Brooklyn deals with a wide-range of health concerns. Some of the most common include:
Annual physicals and checkups
Muscle sprains and strains suffered during exercise, sports or daily activity
Depression or anxiety concerns
Arthritis
Diabetic screening and control
Cholesterol medication and other heart-related diseases
High blood pressure and other vascular conditions
Travel vaccines, as well as keeping up with your normal vaccine schedule
Sports exams
Bone density tests
Joint pain or discomfort
Rapid stress test for cardiovascular concerns
IV infusions for disease management
Acute respiratory disorders
Common colds and sore throats
Flu symptoms management
Any other non-surgical preventive care
Care and management during cancer procedures
Treatment of infections
Wellness education
Substance abuse issues
Common problems with your eyes, ears and skin
Disorders of the nervous system
Reproductive organ concerns
Your Internist in Brooklyn Works with Other Specialties
Most internists are referred to as general internal medicine physicians, while some internal medicine doctors choose to specialize in a specific area. When your internist in Brooklyn requires specific specialization for you or your family members, the Century Medical and Dental group offers those specialties.
It's common for doctors of internal medicine in Brooklyn to seek referrals and work closely with a wide range of specialists, such as:
Social workers and psychologists, who may need to be consulted about adolescent issues, dementia in a family member or mental health issues you may be facing
Cardiologist to provide testing and treatment of severe cardiovascular disease, such as arrhythmia or heart attacks
Endocrinologist for concerns about diabetes, thyroid disorders, metabolism, issues with bones and calcium, obesity and nutritional concerns, or your reproductive system
Immunologist to treat differing responses to allergy-producing substances and how to manage them
Infectious disease specialists
Hematologist for the study and care of blood disorders
Nephrologist for treatment of kidney disease and how it affects the entire body
Gastroenterologist when you have digestive system disorders and accompanying concerns
Oncologist to treat cancer effectively
Dietitian to provide guidance for losing weight or incorporating supplements into your diet
Rheumatologist when you have musculoskeletal disorders such as arthritis, autoimmune diseases, anorexia, or when weight loss, fatigue or joint and muscle pain affect you
All internal medicine physicians are thoroughly equipped to solve diagnostic problems and handle chronic illnesses. This type of physician often becomes your longest relationship with a doctor, as their training allows them to care for you for the duration of your adult life. Your practitioner of internal medicine in Brooklyn isn't interested in treating you on a case-by-case basis, but walks with you through long-term prevention and care.
Differences in Internists and Family Medicine Physicians
Functioning as big picture doctors, internal medicine physicians provide quality care based on your overall body's needs and concerns. They understand the larger organism that is your body. They refer any specialty issues to those other physicians whose focus is narrower.
While both internists and general practitioners can and often do fill the role of your primary caregiver, internists usually focus on adolescents and adults, leaving children to pediatricians or general practitioners. General practitioners have much broader training and prefer to keep their scope as wide as possible.
Internists often work in hospital settings as part of a complete caregiving team, acting as coordinators for your treatment in combination with other specialists and providing a comprehensive range of diagnostic services and treatment care. Your practitioner of internal medicine in Brooklyn wants to build a long-term, comprehensive relationship with you for maintaining your best health and providing the highest quality of life on a day-to-day basis.