Immunology is the study of the immune system and the medical science practiced by allergists and asthma doctors. An allergy occurs when your immune system doesn't work properly against an external irritant like pollen. Asthma can result from an allergy. But you can find an allergy doctor and an asthma doctor in Midtown, Manhattan or Downtown Brooklyn at Century Medical and Dental to treat your symptoms. You can even have your child treated by a pediatric immunologist.
Note: Asthma doctors and allergy specialists at Century Medical and Dental Center located in Midtown, Manhattan, Downtown Brooklyn, Flatbush or Gravesend locations are accepting all major insurance plans including Medicare, Medicaid, HIP, Emblemhealth, GHI, MetroPlus, Fidelis. Our top rated doctors providing a full range of medical procedures and are among the best immunology doctors in the region.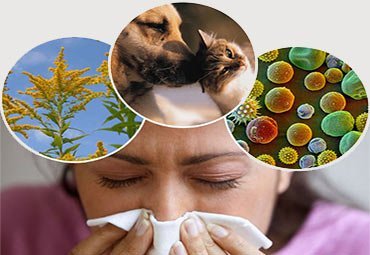 Immunology is the study of your immune system — how it functions and why it sometimes fails. Your immune system is what keeps you healthy in the day-to-day environment of diseases and pathogens that surround everyone. If you get an allergy or if you suffer from asthma, your immune system has failed to protect you.
The science of immunology really took off in the late 19th century when germs and other pathogens were found to cause diseases. Today, medical researchers have identified four types of disease-causing pathogens:
Bacteria
Viruses
Fungi
Parasites
You get an added advantage when you choose Century Medical and Dental Center for cosmetic and aesthetic procedures. Whether you visit for a specific cosmetic service you've always wanted or need an aesthetic procedure to restore your appearance following treatment for a medical condition, your cosmetic surgeon works closely with your primary care doctor and other specialists who may be treating you.
Cosmetics & Aesthetics
Our Midtown, Manhattan and Brooklyn immunology doctors are also a cosmetic and aesthetic specialists. They primarily provide services that enhance your appearance, with services such as:
Botox injections to smooth expression lines around your eyes and brows
Dermal fillers easily and safely to treat a variety of cosmetic issues, such as Acne scars, aging hands, wrinkles, depressed scars
Allergy, Asthma Doctors and Immunologists in Brooklyn and Manhattan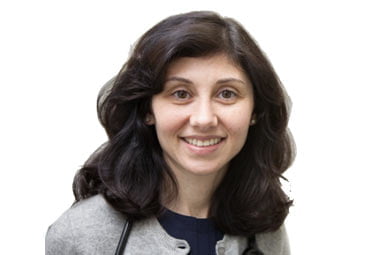 Anna Kochin, MD
Immunology, Asthma, Allergy
Locations in Brooklyn
Gravesend, Flatbush, Downtown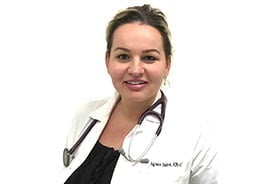 Agnes Sides, RPA-C
Immunology, Asthma, Allergy
Location(s) in Brooklyn
Flatbush, Downtown
Patient Experience
"One of the best experience dealing with doctors, and doctor's offices. They are beyond helpful and care. I love this place!" - Sarah
Downtown Brooklyn
200 Livingston Street
Brooklyn, NY 11201
Flatbush
770 Flatbush Ave
Brooklyn, NY 11226
Allergy Doctors and Asthma Doctors Are Immunologists
An allergist or asthma doctor have to complete the same education and training. Both become immunologists. After college, your allergy doctor must:
Graduate from a four-year medical school
Gain experience during three years of hands-on training in pediatrics (if he wishes to become a pediatric immunologist) or internal medicine
Get certified by the American Board of Pediatrics or the American Board of Internal Medicine
Undertake a two-year fellowship program in their specialty
Pass the examination of the American Board of Allergy and Immunology
Get a license to practice in the State of New York
Detecting and Fighting an Allergy
When you have an allergy, it means your immune system has targeted an external element — such as pollen or pet dander — as a threat that's not really dangerous. As a result, you suffer the effects of the allergy, the most common of which are:
Inflammation
Itching or rashes
Excessive mucus in your nose or eyes
Trouble breathing
You can get help from a Midtown Manhattan, and Downtown Brooklyn allergy doctor at Century Medical and Dental. To determine the type of allergy you have, allergists have devised allergy skin testing, which is a type of diagnostic procedure. In these tests, the suspected external element is placed on your skin. If your skin reacts to it, your allergy doctor has identified the cause of your allergy.
Allergy testing in Brooklyn and Manhattan and treatment for children by a pediatric immunologist is especially useful, as children tend to be more sensitive to pathogens and allergies than adults. But once an allergy is identified, your pediatric immunologist can treat the symptoms.
Asthma Is an Allergic Reaction
While most people experience minor irritations from an allergy, others suffer greatly. Asthma is a prime example. The symptoms of asthma — wheezing, coughing and restricted breathing — mimic an upper respiratory infection; tests determine the actual culprit. Asthma is an allergy where the external element that causes the symptoms enters your body through your nasal passages and gets into your lungs.
Asthma has no known cure currently. Symptoms can be mild or severe. Visit your asthma specialist in Downtown Brooklyn or Midtown Manhattan for allergy testing and treatment for children and adults. Asthma doctors have developed a range of effective treatments, and they can work within your lifestyle so you're not limited in what you can do day-to-day.
Treatments for Asthma and Other Allergies
If you have an allergy with symptoms bad enough to affect your everyday life, visit your allergist in Downtown Brooklyn. Your doctor may perform allergy skin testing — otherwise known as diagnostic skin testing — to find the source of your allergy. Once an allergic reaction is identified, your doctor has several treatments available:
Lifestyle change. The easiest treatment, if possible, is just to avoid whatever's making you have an allergic reaction. In case of an emergency due to a severe reaction, you may have to start carrying an epinephrine shot, such as an EpiPen.
Immunotherapy. This treatment involves therapeutic injections or sublingual medicine.
Medications. Over-the-counter or prescription-strength drugs can alleviate your symptoms. You may opt for pills, a liquid, eye drops, or a nasal spray.
If you have asthma, you may still need allergy testing and treatment for children or adults. Diagnosis may include allergy skin testing, but may also include imaging and other tests. Once your diagnosis is confirmed and classified —from mild intermittent to severe persistent — you're provided treatment, such as:
An inhaler with corticosteroids. It can take weeks before this treatment starts working, but it's a low-risk option and safe for long-term treatment.
Other inhaled medications. Salmeterol, formoterol and drug combinations made just for you can help you breathe easier.
Oral medication. These drugs can relieve your symptoms for up to a day.
Nebulizer treatments. These misting devices deliver short-term relief of your symptoms.
Allergy shots. This and other allergy treatments may help your asthma symptoms.
The asthma doctors and allergy doctors at Century Medical and Dental Center have years of experience, skill with all kinds of immunology issues and access to the latest technology available.