Gynecology is the field of medicine that deals with the many issues women encounter in a lifetime. Your gynecologist in Brooklyn may be with you from before your first baby. Our gynecology doctor can treat your teenager as she begins menstruating and your mother as her bones weaken. The best OBGYN specialist in Brooklyn can serve as your primary care physician, making referrals when necessary. Our GYN doctors care about your well-being and are ready to help with all your gynecology needs.
Note: Gynecologists at Century Medical and Dental Center located in Downtown Brooklyn, Flatbush or Gravesend locations. We accept all major insurance plans including Medicare, Medicaid, HIP, Emblemhealth, GHI, MetroPlus, Fidelis. Our top rated doctors providing a full range of medical procedures and are among the best gynecologists in the region.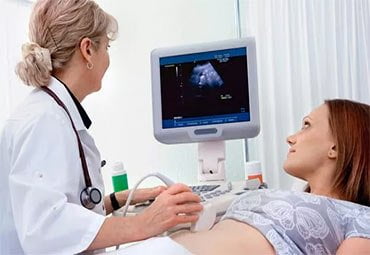 Gynecology
Gynecology is often referred to as the specialty for women's issues. And it is, mostly. Your OBGYN in Brooklyn deals with female health, the reproductive system and sexual problems, whether you identify as a woman or not. The best gynecology doctor in Brooklyn treats medical issues and delivers babies, too.
The primary role of gynecology is the evaluation, diagnosis, and treatment of conditions such as:
Sexually transmitted diseases (STDs)
Menstruation
Childbirth
Fertility
Hormonal issues
Your Brooklyn Gynecologist Is In
Many women rely on their gynecologist for all their health needs, especially when they find a female GYN in Brooklyn with whom they can build a trusting relationship. When you visit a primary care Brooklyn specialists or women's doctor who is part of a group such as the Century Medical and Dental group, you can always get referrals when necessary.
While your gynecologist in downtown Brooklyn can treat you for many conditions, there may be times when you need a different specialist. During these times, our doctor sends you to one without hesitation. You may be referred to a:
Our Gynecology Doctors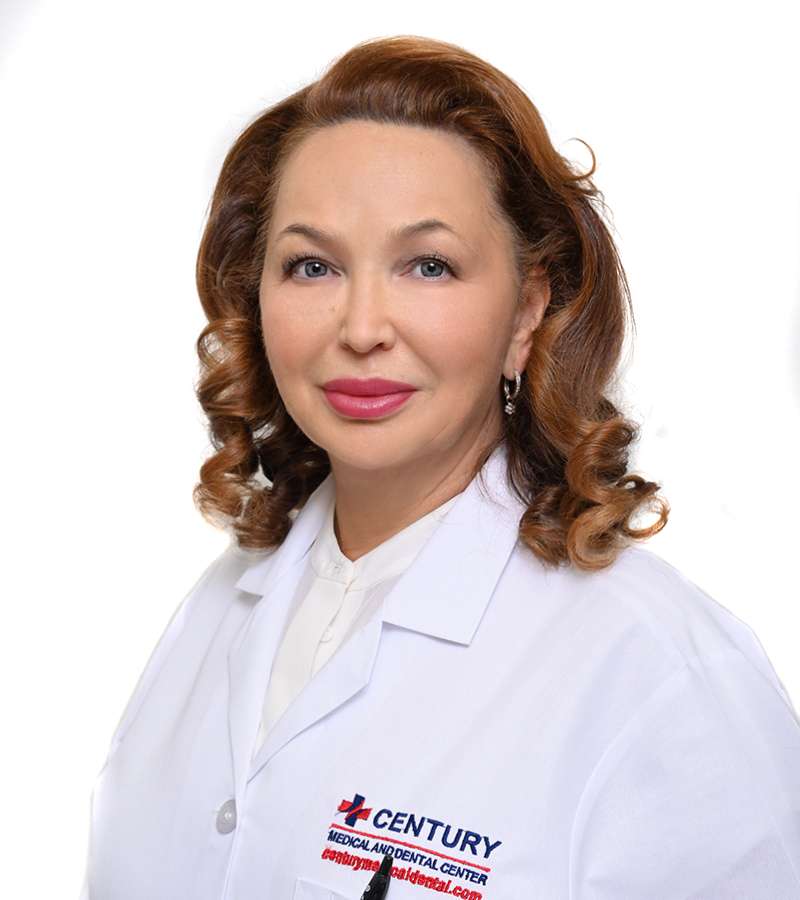 ★★★★★
Irina Mikheyeva, DO
Gynecologist
Brooklyn & Manhattan
Gravesend, Flatbush, Downtown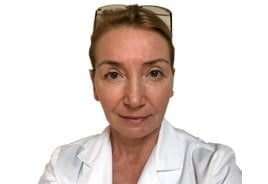 ★★★★★
Irina Vozny, PA
Gynecologist
Brooklyn & Manhattan
Downtown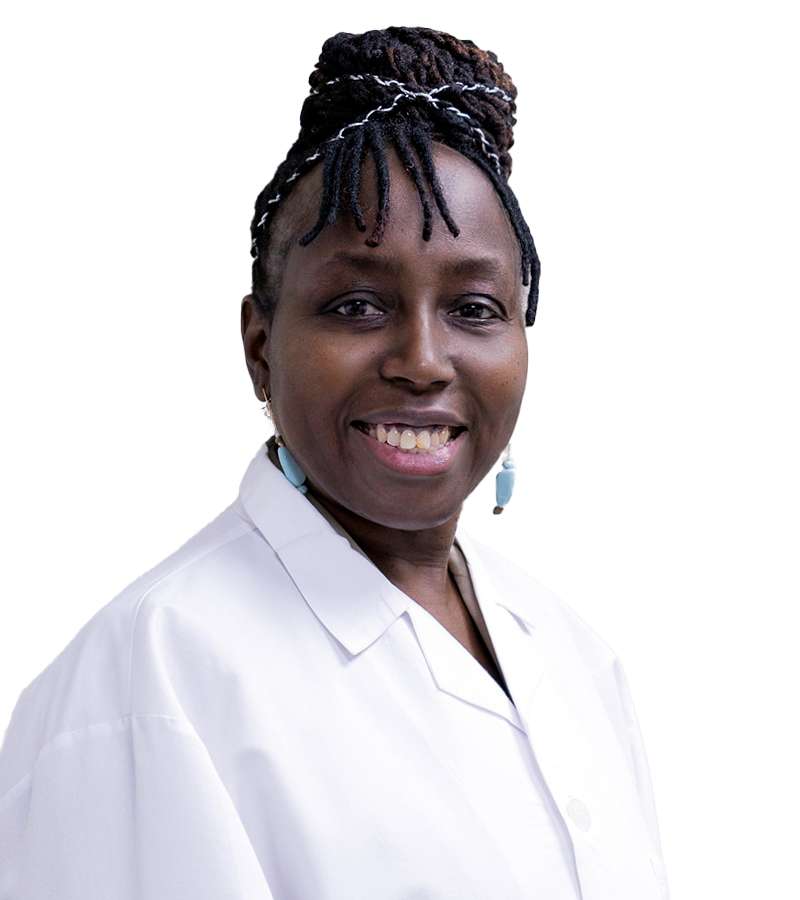 ★★★★★
Vinette Tummings, MD
Gynecologist
Brooklyn & Manhattan
Flatbush, Downtown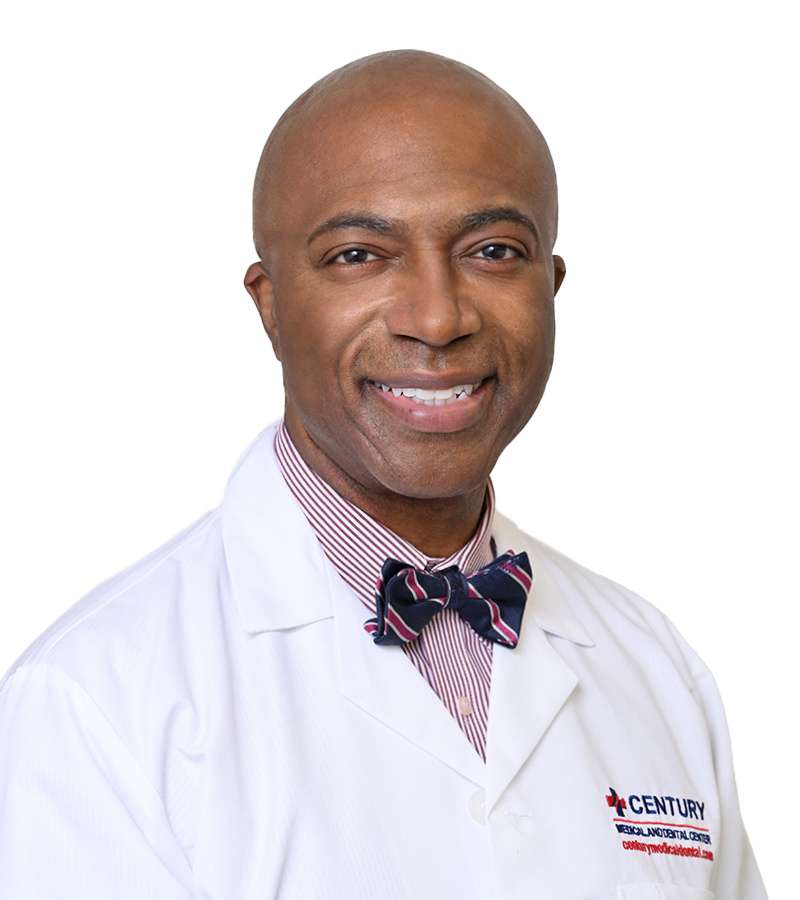 ★★★★★
Cedric K. Olivera, MD
Urogynecologist
Brooklyn & Manhattan
Downtown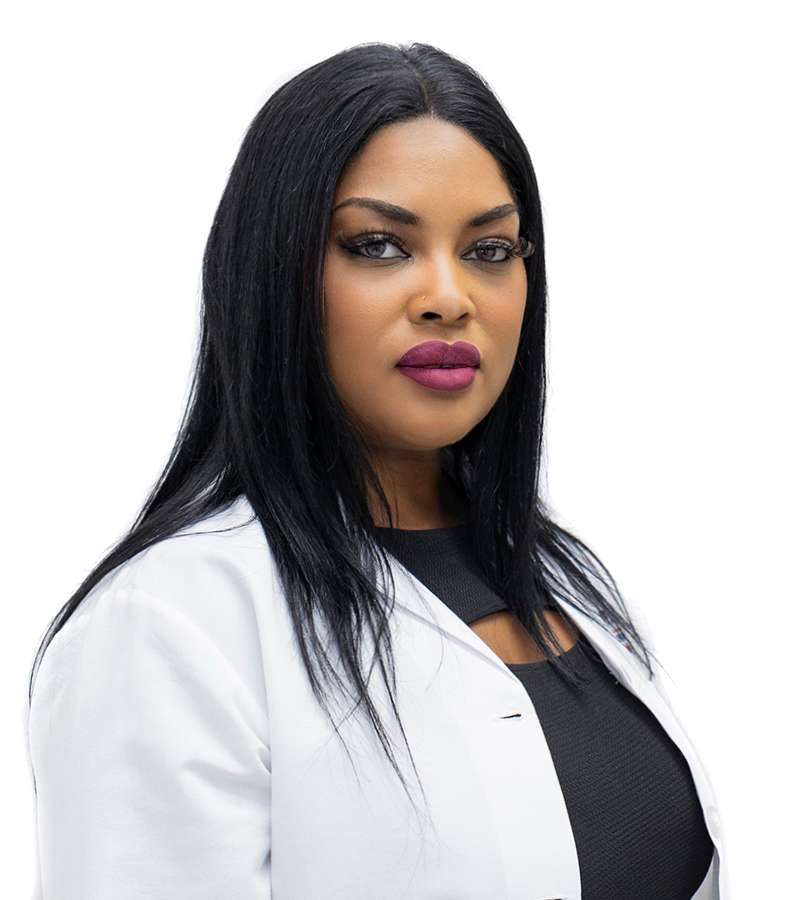 ★★★★★
Terri-Ann Reid, FNP
GYN/FNP
Brooklyn & Manhattan
Downtown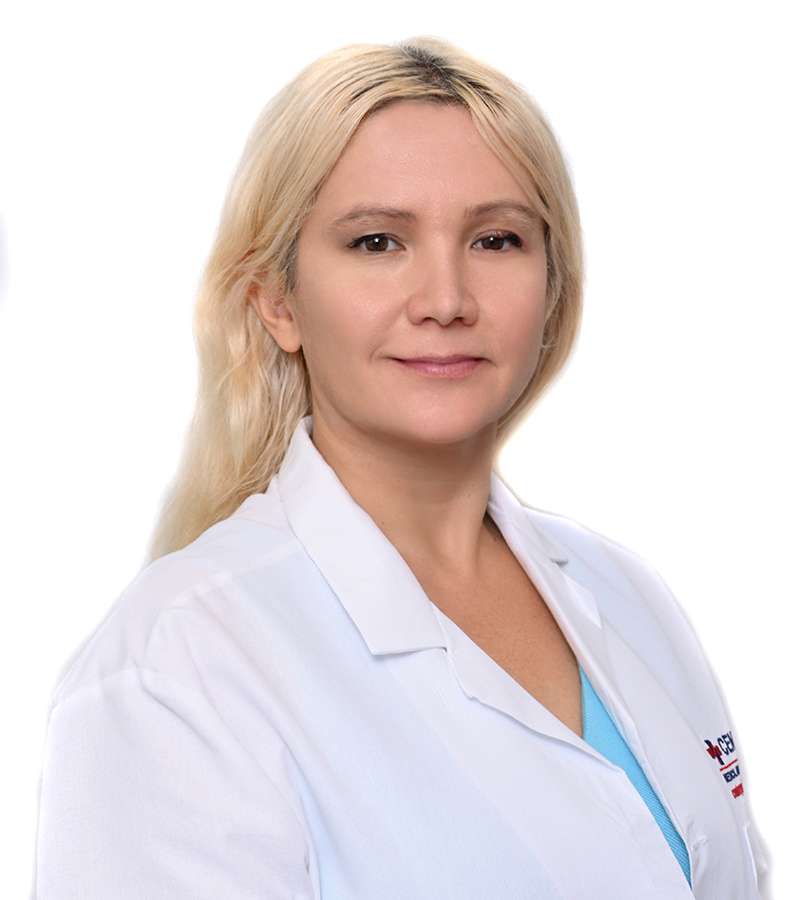 ★★★★★
Ilona Shylinska, MD
Gynecologist
Brooklyn & Manhattan
Downtown, Manhattan, Myrtle Ave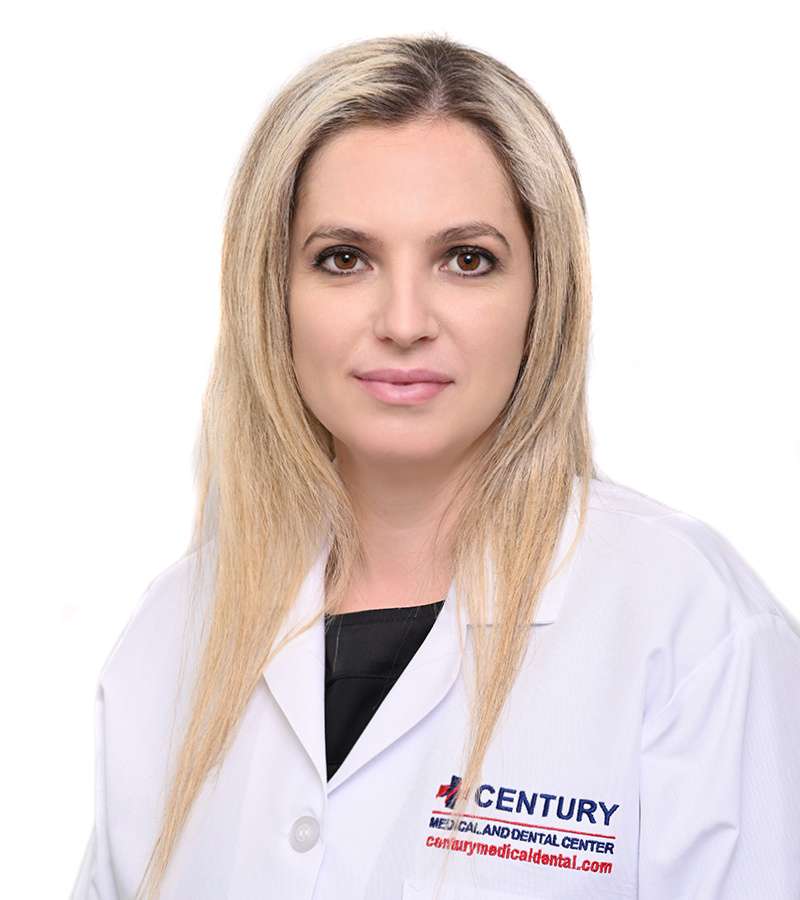 ★★★★★
Barbara Sztukowski, WHNP-BC
Gynecologist
Brooklyn & Manhattan
Gravesend, Manhattan, Myrtle Ave
Patient Experience
"This is a pretty awesome place because there are doctors from all fields. I see my PCP, allergist and OBGYN all in one place. It is super convenient. I wanted to say the medical assistant for Dr. Tummings is incredible! I will have to get her name so I can praise her in my other reviews. Dr. Dvorkina is great as well and my newest doctor, Dr. Kochin. She listens to all of my concerns and I never feel rushed. Glad to have found this clinic." - Rachel Oh
Downtown Brooklyn
200 Livingston Str,
Brooklyn, NY 11201
Flatbush
770 Flatbush Ave
Brooklyn, NY 11226
Manhattan
827 11th Ave
Manhattan, NY 10019
Gravesend
260 Ave X
Brooklyn, NY 11223
Myrtle
180 Myrtle Ave
Brooklyn, NY 11201
Primary Services from Your Brooklyn Gynecologist
Many women start visiting a gynecologist when they're teenagers, often going to their mothers' doctor for their first visit. Once a teen has begun menstruating, regular visits are recommended. When females become sexually active, it's advisable to maintain annual checkups.
Some of the most common procedures covered by the gynecology field include birth control in its various forms, such as:
IUD insertion. This birth control device needs to be put in place by your female gynecologist.
IUD removal. No one except your trusted OBGYN doctor should perform this procedure to ensure you don't develop any infections.
Pessary fit and insertion. A pessary is a contraceptive that's also used as a delivery system for antibiotics or to hold up your uterus when necessary.
Birth control pill prescriptions. Your doctor monitors your pill usage to make sure you don't suffer from any undo side effects.
You should continue visiting the best gynecologist in Brooklyn for a well woman visit even when you've reached menopause. Throughout your life, your gynecology doctor provides an array of important preventive procedures, tests and diagnostics to maintain your overall health. These services may include:
Pap smear. Your doctor removes a sample of cells from your cervix to test for disease and/or infection.
Breast exam. This exam is done in conjunction with an annual mammogram to look for unusual lumps or signs that you may have developed the beginnings of breast cancer.
Bone density tests. These tests help to catch osteoporosis in the earliest stages when treatment and lifestyle changes are most helpful.
Urine pregnancy test. It's always better to get a pregnancy test from your gynecologist rather than from the local pharmacy.
Treatments When Needed
At various times in your life, you may have issues that require further testing and/or treatment. Through your entire pregnancy, for example, your doctor's gynecology expertise allows her to track your progress and ensure that you meet various health checkpoints throughout the nine months. As you reach menopause, your gynecologist can help you get through uncomfortable side effects with effective medication, like hormone replacement supplements.
Other tests commonly performed in the office of your gynecologist in downtown Brooklyn or in an outpatient hospital setting include:
Biopsy, to test breast or other tissue samples to determine if unusual cells are malignant or benign
Endometrial biopsy, a technique used to scrape a tissue sample from your uterus to also test it for signs of cancer or other diseases
Colposcopy sometimes performed after an abnormal pap smear to better examine your vagina, vulva and cervix for signs of disease
Urodynamic testing, which is done when you have problems urinating or issues with your urethra, especially when you report problems with your bladder
Dilation and curettage, more commonly referred to as a D&C, which is a procedure the best gynecologist in Brooklyn does when you have endometriosis or excessive vaginal bleeding
Tubal ligation, a permanent form of birth control that involves tying your tubes
Hysterectomy, a surgical procedure that can be done in a few different ways to remove your uterus
Cervical Cone Biopsy, a procedure to remove a cone-shaped sample of tissue from your cervix
Sonogram, an image processing procedure that helps to diagnose various medical conditions
Page Updated on Sep 1, 2022 by Dr. Dvorkina (Primary Care Doctor) of Century Medical & Dental Center