A social worker trained in psychology can be a great asset to your family. Your psychologist can help you deal with difficult challenges while separately treating your children as a child psychologist. He can also help your aging parents. A pediatric psychologist can counsel your children and teenagers while helping you find way to survive the growth in your family. Many of the other specialty practices such as internists Brooklyn physicians rely on the skills of a family psychologist when they believe your issues may lead to more serious mental health problems.
Note: Brooklyn psychologists at Century Medical and Dental Center located in Downtown Brooklyn, Flatbush, Gravesend Fort Greene and Midtown Manhattan locations are accepting all major insurance plans including Medicare, Medicaid, HIP, Emblemhealth, GHI, MetroPlus, Fidelis. Our top rated doctors providing a full range of medical procedures and are among the best psychologists in the region.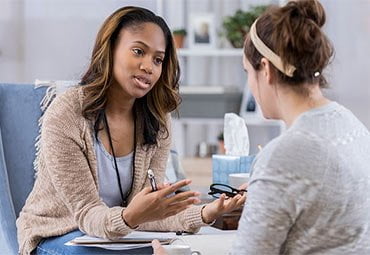 A psychiatrist is a mental health doctor who can prescribe medications while treating you both on an outpatient or inpatient basis. A social worker with a psychology degree is someone who can provide counselling and other mental health and community services. Both can work together or individually for you and your family's well-being.
Your psychologist in Brooklyn also acts as a child psychologist. He collaborates with your family practice doctors and other specialists to provide pediatric psychologist services, such as:
Teaching you how to deal with learning disabilities
Adolescent psychology and the baggage that situation sometimes entails
Eating disorders for yourself or a teen in your household
Cognitive developmental issues that also may be difficult to handle alone
Psychologists in Brooklyn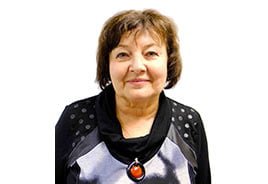 Dina Makarova, LCSW
Psychologist
Locations in Brooklyn
Gravesend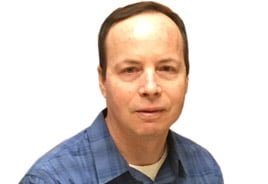 Matasci Michael, LCSW
Psychologist
Locations in Brooklyn
Gravesend
Patient Experience
"Really professional and good quality service and mefical care. All the doctors i have seen here have been really professional and caring. Also the front desk staff are amazing and really awesome!" - Alexander Tannenbaum
Downtown Brooklyn
200 Livingston Street
Brooklyn, NY 11201
Flatbush
770 Flatbush Ave
Brooklyn, NY 11226
A Family Psychologist for Everyone
A social worker who also is a family psychologist works with parents who have had difficulties with their children. So, in addition to counselling a teen with behavioral problems, for example, your psychologist in Brooklyn also is trained and experienced to help you set boundaries, cope with aberrant behaviors and understand your child.
It's very common for parents of children who have undergone trauma of some kind. You need to rely on a professional with expertise in these issues. He can explain how traumas affect you, your children and the entire family dynamic. When your children have developmental delays physically, you may feel challenged as well. Turn to a pediatric psychologist for guidance.
Community Plays a Role
In addition to being a family psychologist, your child psychologist takes into consideration the physical, emotional and social settings in which you or your child live. In that role, your social worker/psychology service provider diagnoses, evaluates and makes recommendations for treatment.
A referral to a psychiatrist may be necessary to help you or your child stabilize your mental health with medication. This often has to happen before you can begin the therapeutic counselling process for which your family psychologist is trained.
Covering a Wide Range of Mental Conditions
Once you or your child have stabilized and are out of immediate danger, you and your psychologist can begin to tackle the underlying causes of your mental challenges. Taking into account all the factors in your particular case, your social worker can move you toward solutions that may entail continued therapy, additional referrals or additional medications.
Your social worker at Century Medical and Dental is trained and experienced in working with people of all ages with a variety of disorders. Some conditions are temporary; they're situational conditions that a social worker trained in psychology can help you navigate. Other problems require longer term approaches to treatment.
Common mental health issues covered by your psychologist include:
Anxiety. A disorder that's usually characterized by excessive nervousness and unease, anxiety may be accompanied by pain attacks. It also can manifest as post-traumatic stress disorder, pain disorder or obsessive-compulsive behaviors. Talk therapy and medication are usually the first treatments recommended for anxiety disorders.
Depression's a common disorder that can turn serious if not properly treated by your family psychologist and other medical professionals in your team. Symptoms range from extreme sadness to suicidal thoughts. A child psychologist is trained in getting kids to talk about their feelings so they can begin the proper treatment.
Bipolar disorder. This condition usually appears as extensive mood swings that happen for no apparent reason. People with bipolar disorder often self-medicate and may end up with substance abuse issues and insomnia.
Insomnia. Not being able to sleep often has its roots in physical problems like sleep apnea, untreated pain or gastrointestinal. Your child psychologist can uncover its cause through a battery of cognitive tests and interviews.
Another condition that derives its source from physical changes, dementia is very often due to aging. Your family psychologist can help you and the rest of your family deal with the social and emotional issues that may surface when a family member displays signs of dementia.
Substance abuse. Typically, substance abuse is a mental health issue with long-tern consequences that requires continued therapy and/or recovery. A social worker understands the group dynamics of 12-step programs and other therapeutic communities. She may refer you and your family to one. Combined with individual therapy, the many treatment options for substance abusers become even more effective.