Physical therapy usually is recommended following a surgical procedure, a prolonged period of inactivity or bed rest, and as you recover from an injury. Physical therapy in Brooklyn is available for your whole family; Brooklyn physical therapy is especially useful if you have an active family involved in a variety of sports. Physical therapy specialists are trained to work with all ages and backgrounds to help regain as much mobility as possible. A back pain specialist in the field of physical therapy can work wonders with helping you manage your pain.
Note: Brooklyn physical therapy specialists at Century Medical and Dental Center located in Downtown Brooklyn, Flatbush or Gravesend locations are accepting all major insurance plans including Medicare, Medicaid, HIP, Emblemhealth, GHI, MetroPlus, Fidelis. Our top rated doctors providing a full range of medical procedures and are among the best physical therapists in the region.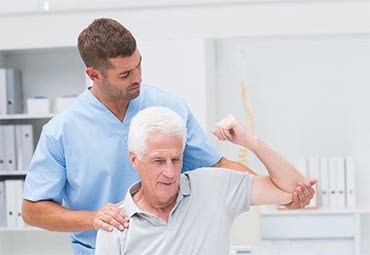 Physical therapy is the branch of medicine designed to help you reduce the amount of pain you have and restore or improve your mobility. The physical therapy clinic in Brooklyn is designed to help you and your family reduce the risks that you may need surgery. And if you do need an invasive procedure, physical therapy is the practice that helps you get back to a fully functioning, active lifestyle.
Physical therapy specialists help you taper off or even in many cases, remove the need for prescription pain medication that sometimes has significant side effects. As insurance carriers, Brooklyn internal medicine physicians of every background and government entities create programs to reduce the reliance on opioids in America, Brooklyn physical therapy can step in and take its place in many situations.
Education and Therapeutic Exercise
You may be referred to a physical therapist from any number of other specialty practices, such as:
Your physical therapy in Brooklyn may begin with regular visits to the office of your physical therapy specialists. But it always ends with you receiving extensive instructions about how to maintain your recovery, how to continue with your mobility and exercise plans and ways to remain healthy and free from further procedures.
When you've been educated by your Brooklyn physical therapy team on how to properly maintain your routine, you may eventually limit or eliminate your trips to the office.
Physical Therapists in Brooklyn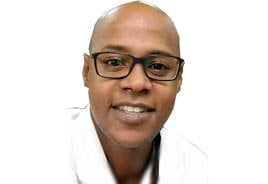 Hasib Loai Galaleldin, DPT
Physical Therapist
Locations in Brooklyn
Gravesend, Flatbush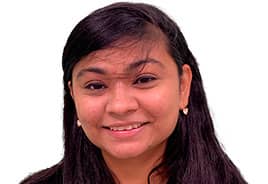 Ritu Vyas, PT
Physical Therapist
Locations in Brooklyn
Flatbush
Patient Experience
"I'm very much satisfied with my experience at Century Medical Center. Dr. Hasib has helped me with my physical therapy needs and I've had some improvement after having visit the office only several times." - Abba's Girl
Downtown Brooklyn
200 Livingston Street
Brooklyn, NY 11201
Flatbush
770 Flatbush Ave
Brooklyn, NY 11226
Conditions Your Brooklyn Physical Therapy Office Treats
Sports medicine experts, back pain physicians, and physical therapy specialists provide services for a wide range of ailments, accidents and recovery processes.
Some of the most common conditions that may require physical therapy in Brooklyn include:
Ligament sprains. Most ligament sprains — in fact, nearly 85 percent of all ligament sprains — occur in the ankle. Basketball players are particularly susceptible to severe ankle ligament sprains. Taping and rest usually are recommended by your physical therapist at first, followed by a slow return to weight-bearing exercises.
Muscle and tendon sprains. Twists, falls and overuse can lead to tendon and muscle sprains. Often referred to as a pulled muscle, excessive exercising is one cause. High-speed activities like running and applying sustained pressure, such as from sitting too long with poor posture, also take a toll on your tendons and muscles. Physical therapy in Brooklyn eases you back into playing while teaching you the proper form to prevent future problems.
Frozen shoulder. This condition occurs when you don't fully stretch before using your shoulders or leave your arm still, as in a sling after an injury or surgery. It's vital that you learn proper stretching techniques and then do them regularly to prevent a recurrence.
Achilles tendonitis. Most common among athletes and active adults, the pain from this condition can be eased dramatically by physical therapy. During this treatment, you learn proper stretches and strengthening exercises. Your Brooklyn physical therapy team may provide you with massage or ultrasound heat therapy as you heal.
Other conditions for which physical therapy may be appointed include:
Physical Therapy Tools
When you undergo physical therapy in Brooklyn, you'll likely be introduced to a number of tools to help you in your recovery.
Common physical therapy tools include:
Paraffin wax, an effective drug-free regimen that's especially useful for mobility problems due to arthritis, also good for aching hands
Hot/cold packs, which are used as alternating treatments to reduce inflammation and pain
Treadmills, incorporated in your back pain specialist's repertoire because they're useful for easing you back into a walking routine that you learn how to do properly
TENS, electrical stimulation tools common in a Brooklyn physical therapy practice
Massage bars, which often are used to work out the kinks you may get when recovering from sprains and strains
Exercise bands that make easy-to-use resistance tools that help you rebuild your strength
When combined with other healthy lifestyle changes, physical therapy can serve as the catalyst you need to resume your active lifestyle.