Dermatology is the medical specialty that takes care of your skin, hair and nails. Your dermatologist provides a number of treatments for a full range of skin disorders. Come into Century Medical and Dental for a dermatologist trained to take care of your entire family. And the best dermatologist in Brooklyn is ready to watch over your skin as part of your ongoing health.
Note: Brooklyn dermatologists at Century Medical and Dental Center located in Downtown Brooklyn, Flatbush or Gravesend locations are accepting all major insurance plans including Medicare, Medicaid, HIP, Emblemhealth, GHI, MetroPlus, Fidelis. Our top rated doctors providing a full range of medical procedures and are among the best dermatology doctors in the region.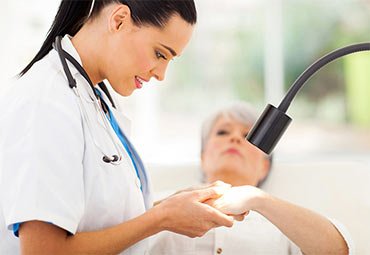 A dermatologist diagnoses and treats your skin, hair, and nails. As the largest and most visible organ of your body, your skin is the barrier that protects your body from outside elements.
Along with your hair and nails, your skin is exposed to many toxins and environmental attacks. As a result, this barrier is subject to many possible abnormalities and disorders.
Your dermatologist works to protect your skin while providing cosmetic procedures for eliminating your skin concerns. One of the key areas in a dermatologist's training is the diagnosis and treatment of skin cancers.
While many other disorders are possible, the predominance and potential seriousness of skin cancer means that you should rely on the best dermatologist in Brooklyn for the health of your entire family.
Skin Disorders Covered by Your Dermatologists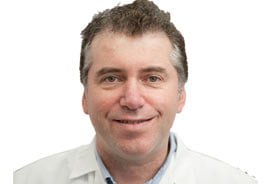 Dmitry Khasak, MD
Dermatology
Dermatology Location(s) in Brooklyn
Gravesend, Downtown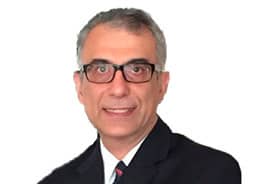 Hamid Bamshad, RPA-C
Dermatology
Dermatology Location(s) in Brooklyn
Flatbush
Patient Experience
"Dr. Khasak is the best!!! I have been seeing him for the past 15 years and love the results - he keeps my skin healthy!" - Isabella Nguyen
Downtown Brooklyn
200 Livingston Street
Brooklyn, NY 11201
Flatbush
770 Flatbush Ave
Brooklyn, NY 11226
Your dermatologist treats a wide range of skin concerns. Some of the most common include:
Dry skin
Itchy skin
Acne and rosacea
Dark shadows under your eyes
Athlete's foot
Cold sores
Moles
Skin tags
Cellulite
Stretch marks
Skin discoloration, including birthmarks and red spots on skin
Sun damage, including broken capillaries, skin growths, lines, and pigment concerns
Any injury or trauma that resulted in wounds, scars or burns
Aging skin that may appear uneven due to wrinkles, lines and age spots
Other skin conditions that can be treated include:
Beside skin issues, your dermatologist treats:
Hair disorders
Excessive sweating
Procedures Our Dermatologist in Brooklyn Provides
Your cosmetic and aesthetics doctor has access to numerous procedures. To protect or restore your skin's health and wellness, he recommends the most appropriate one. Medical procedures in our Brooklyn primary care clinic include:
Acne scar revision
Cyst excision
Collecting skin cultures
Taking skin growth biopsies by shaving, punching or excision biopsy
Allergy testing for the skin
Treatment for aging or sun damaged skin
Papilloma removal, which involves the removal of benign polyps that sometimes occur as you age
Retinoid cream treatments for spots, wrinkles, acne, skin cancer and psoriasis
Surgical options for treatment or correction
State-of-the-art procedures include:
Phototherapy
Laser hair removal
Fungal infection test with a Wood's lamp
The use of electrocautery, a high-frequency current that seals off blood vessels, removes unwanted tissue or produces surgical incisions
Cryotherapy or cryolipolysis, which involves freezing fat cells so the body can break them down and remove them
Other laser therapy options including resurfacing and intense pulsed light (IPL) procedures
Photodynamic therapy using light therapy to treat precancerous skin concerns
Cosmetic services include:
Application of botulinum toxin for wrinkles
Dermabrasion or microdermabrasion to improve the skin's condition
Face and neck lifts
Hair implants
Tattoo removal
Tissue tightening procedures
Chemical peels for skin rejuvenation
Vein treatments such as ambulatory phlebectomy
Blepharoplasty or eyelid lifts
Liposuction
Microlipoinjection, or fat transfer, or other dermal fillers to eliminate the sunken appearance of a less youthful face
Cellfina used to improve the appearance of cellulite
Other chemical injectables to break down the fat tissue in your body such as injectable deoxycholic acid
Micropigmentation or the insertion of colored pigments for cosmetic purposes or to treat scars or vitiligo
Body contouring through laser therapy, radiofrequency or ultrasound
Prevention for Healthy Skin
As with any specialty, the best dermatologist looks for dermatology trends that are making the greatest strides to help prevent, maintain and restore some of your most youthful qualities. The best option for your healthiest skin, however, involves a good prevention program. Prevention begins in childhood, but can and should be practiced throughout your life for the best results.
Your dermatologist can help you develop a healthy skin protocol that includes:
A healthy non-inflammatory diet, including plenty of water to keep your skin hydrated and lots of colorful fruits and vegetables for the varied vitamins and nutrients
Constant vigilance regarding sunscreen, appropriate sun-protecting clothing, and sunglasses that include protection for the top of your head, your lips and the tops of your feet
Monitoring of your skin and its condition to be aware of any changes in color, texture or growths, along with annual checkups help to provide treatment at the earliest possible stages of any skin conditions
Taking care of both your insides and your skin increases the chances of staying healthy, protected and strong as you move into each progressive stage of your life. Your dermatologist in Brooklyn helps you maintain the healthiest skin possible.