Cardiology is a specialty that deals with your heart. Your cardiologist in Brooklyn diagnoses and treats a wide range of heart problems. He's a cardiologist you can trust. If you need it, you'll also find a pediatric cardiologist in the Century Medical and Dental practice. When you need experienced cardiology doctors, you'll find both surgical expertise and lifestyle guidance at the Brooklyn practice.
Note: Brooklyn cardiologists at Century Medical and Dental Center located in Downtown Brooklyn, Flatbush, Gravesend Fort Greene and Midtown Manhattan locations are accepting all major insurance plans including Medicare, Medicaid, HIP, Emblemhealth, GHI, MetroPlus, Fidelis. Our top rated doctors providing a full range of medical procedures and are among the best cardiology doctors in the region.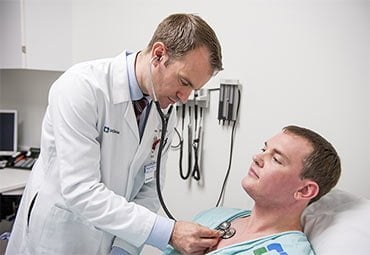 Derived from the Greek words "cardia" and "logy," the practice of cardiology refers to the study of the heart. Your cardiologist treats diseases and conditions of the heart ranging from congenital defects to those that develop later in life, such as coronary artery disease and congestive heart failure.
Cardiology doctors are consulted whenever your general or Brooklyn internal medicine doctor believes you may have an underlying heart condition. Your symptoms may include:
Shortness of breath
Dizzy spells
Pale gray or blue skin color
Poor weight gain in children
Swelling in your extremities
Risk Factors for Cardiology Concerns
Besides congenital defects, several other factors can contribute to your risk for cardiology concerns, such as:
Obesity
Diabetes
High cholesterol
High blood pressure
Smoking
Our Cardiology Doctors in Brooklyn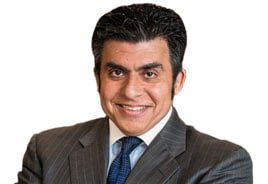 Furqan Tejani, MD
Cardiology
Locations in Brooklyn
Gravesend, Flatbush, Downtown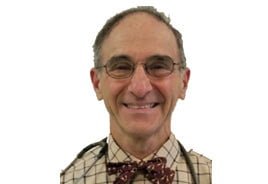 Mark Sherman, MD
Cardiology
Location(s) in Brooklyn
Flatbush, Downtown
Patient Experience
"I came to this office to visit Dr. Tejani. I was extremely satisfied with the services that were provided to me. This office has excellent staff with very reasonable wait times. There are a variety of specialties at this office which makes it very convenient because I can have all my medical records in one facility. I will definitely be coming back!" - Nicole Konoplya
Downtown Brooklyn
200 Livingston Street
Brooklyn, NY 11201
Flatbush
770 Flatbush Ave
Brooklyn, NY 11226
Conditions Covered by Your Cardiology Doctors
Your cardiologist diagnoses and treats a wide range of cardiac conditions in children and adults. A pediatric cardiologist specializes in conditions that present within a few months of birth. The most common condition is a hole in the child's heart, but your child's pediatric cardiologist's care also covers other conditions, ranging from Kawasaki's disease to arrhythmia.
For adults, cardiologists work on conditions that include:
Heart attack or disruption of your normal heart rhythm
Arteriosclerosis, also called hardening of the arteries, which occurs due to deposits of lipids, inflammatory cells, cholesterol or plaque within the artery walls, eventually leading to coronary heart disease or another cardiovascular concern
Any abnormal or unusual heart rhythms
A disease that keeps your heart valves from properly opening and closing
Diseases affecting your heart muscle
Blood vessel disease, also called vascular disease
Venous ablation, the disruption of the electric pathways in your heart due to destruction or removal of heart tissue
Marfan syndrome, a disease affecting the aorta
Cardiomyopathy, an enlarged heart
Procedures Cardiology Doctors Provide
Cardiology doctors have multiple procedures for diagnosing your heart condition. They can also provide solutions to return you to an active and healthy lifestyle. Procedures for diagnoses include:
An EKG, an electrocardiogram. It's used to measure the electrical activity in your heart. This gives clues as to your heart's ability to maintain appropriate rhythms.
An ECHO or echocardiogram. It uses high frequency sound, like an ultrasound, to provide a detailed picture of your heart for your cardiologist to view the muscles, valves and vascular tissue.
An arterial brachial index (ABI). This is a non-invasive test to screen for peripheral arterial disease. Using blood pressure cuffs, your cardiologist takes the pressure in your legs and arms and compares them to check for adequate flow.
A digital pulse analysis (DPI). This device can detect heart disease and arteriosclerosis by tracking the circulation in your arteries.
A cardio monitor or halter monitor. This device uses electrocardiography to continuously measure your heart rate and other electrical activity over a 24-hour period. This gives your cardiologist information about your heart's condition at different times of the day and night for a more complete and accurate picture.
Cardiac catheterizations. These tests are performed to check the pressure inside your heart and provide pictures of your coronary arteries. This allows your cardiologist to check for blockages or other issues that might be contributing to your symptoms.
Various Treatments from Your Cardiologist in Brooklyn
If you've already been diagnosed with a heart condition of some kind, several procedures may be suggested to repair issues or alleviate symptoms. Some of the more common procedures include:
Thrombolysis. Injection of a clot-dissolving agent removes blood clots and returns healthy blood flow. This treatment occurs after a heart attack.
Coronary angioplasty. If thrombolysis isn't quickly administered, damage to some heart tissue may occur and surgery may be required to repair the tissue. A balloon is threaded into the artery and inflated to widen the area that's blocked, restoring blood flow. Stents are often combined with angioplasty to prop open the artery and keep blood flow optimal.
Coronary artery bypass surgery. After a heart attack, some arteries may be either irreparably damaged or it may be determined that bypassing damaged arteries is the best option to avoid a future heart attack. This surgery allows the blood to flow naturally through new pathways, eliminating the damaged arteries.
Using state-of-the-art equipment — such as echocardiography, pacemakers and defibrillators — as well as staying on top of the latest studies involving radiofrequency ablation, laser lead extractions and cardiac resynchronization, your Brooklyn cardiologist maintains an up-to-date practice, providing you with the best care.
An active lifestyle — combined with a healthy diet, regular exercise regimen and no smoking — helps you reap the rewards of cardiac health. Your cardiologist does his best to return you to the active lifestyle you wish to pursue.