Our Multi-Specialty center is highly rated among the top providers of medical services in Brooklyn. We offer the most innovative, up-to-date treatments to deal with full range of neurological diseases and disorders. We are servicing a Downtown Brooklyn community for over 15 years providing exceptional patient care. Our doctors are working as a team, often handling complicated cases together to the patient benefit.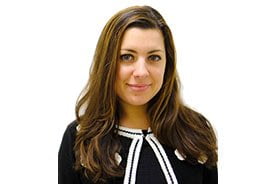 General neurology
Neurological diseases
Pediatric neurology
Neurological disorders
Neurological symptoms
Nerve diseases
Neurologic deficits
Anna Kogan MD
Patients can receive a full range of neurological services including neuropsychology evaluations, general consultations, stroke checkups and prevention. Treatment is available for issues including facial pain, pain in extremities, sleep problems, cognitive issues, movement issues, and seizures.
Education
2003 – 2007 – St. George's University School of Medicine, M.D.
1999 – 2002 – New York University, New York, NY
Employment
2013 – Downtown Medical Services, Brooklyn, NY
2012 – Prospect Park Medical Plaza PC, Brooklyn, NY
2011 – Original Care Medical PC, Brooklyn, NY
2012 – Upper East Side Medical, New York, NY
2003 – Vista Alliance. New York, NY
2002 – New York University, New York, NY
2001 – Saint Vincent Hospital, New York, NY
Clinical Experience
2011 – 2012 – New York Presbyterian Hospital (Cornell Campus), Hospital for Special Surgery, Neuromuscular Neurology, New Hyde Park, NY
2010 – 2011 – Department of Neurology, State University of New York, Stony Brook, NY
2008 – 2010 – State University of New York, Stony Brook, NY
2007 – 2008 – Department of Medicine, New York- Presbyterian Hospital Weil Medical College of Cornell University New York Hospital Queens, New York
Research Experience
Conducted prospective study on efficacy of Lacosamide in partial epilepsy with Dr. Mary Andriola and Dr. Rebecca Spiegel Stony Brook Comprehensive Epilepsy Center Stony Brook, NY
The Modified Frenchay Scale Inter and Intra reliability with Jean-Michel Gracies, MD, PhD Dept. of Neurology, Mount Sinai Medical Center, New York, NY
Member Of
American Board of Psychiatry and Neurology
Hospital Affiliations
Brooklyn Hospital, Brooklyn, NY
Publications
Anna Kogan MD, Galina Pushchinska MD, Roberta Seidman, MD
Myopathy in Post-Radiation Cervico-Scapular Syndrome Neurological Bulletin Volume 3, Issue 1 (2011)
Narmina Dzhafarova, MD DO, Anna Kogan, MD, Tejwant Bindra, DO, Mary Andriola, MD
Retrospective Analysis of Vagal Nerve Stimulator Effect on the Frequency of Seizures at One, Two and Five Years Post Placement
Anna Kogan, MD, Tal Mednick, MD, Maria Dolgovina, MD
Loss of taste as the only cranial nerve finding in Guillain-Barre Syndrome Journal of Clinical Neuromuscular Disease 13(1):56-56, September 2011
Anna Kogan, MD, Maria Dolgovina, MD, Galyna Pushchinska, MD, Maria Parr, MD
Can clinical presentation guide in decreasing false positive stroke codes? Neurology Journal
Neurology Procedures & Services
Our highly skilled team of neurologists in Brooklyn remains current in the ongoing advances in order to deliver the most appropriate, effective and compassionate care to each of our patients. Our Brooklyn neurologists offer a full range of neurology services and procedures including:
Brainstem Auditory Evoked Potential ( BAEP)
Nerve Conduction Study (NCV)
Electromyogram (EMG)
Transcramial Doppler Study (TCD)
Carotid Doppler (CD)
Neurobehavioral Evaluation
Electroencephalography (EEG)
72 hour Electroencephalography (EEG)
General neurology
Neurological diseases
Pediatric neurology
Neurological disorders
Neurological symptoms
Nerve diseases
Neurologic deficits
General Neurology
Stroke (prevention treatment rehabilitation)
Headaches
Dizziness
Memory problems
Cognitive impairment
Neuroimmunology
Multiple sclerosis
Epilepsy
Neurological Complication of Diabetes
Movement Disorders
Parkinson's Disease
Stress and Fatigue Syndrome
Tremors and Weakness
Visual Evoked Potentials (VEP)