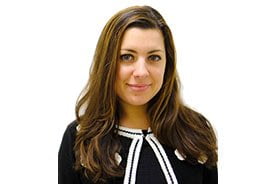 Anna Kogan MD
About Brooklyn Neurologist Dr. Anna Kogan
As a practicing doctor of neurology, Anna Kogan, MD, delivers diagnoses and services to help those troubled by injuries and diseases related to their brain and nervous system. A compassionate professional, she treats patients of any age. Come see our neurology clinic and meet the best in class neurology doctor in Brooklyn. She is among the leading neurology specialists working side by side with the team of Brooklyn doctors and primary care specialists.
In her work at the Century Medical and Dental Center in Brooklyn, Dr. Kogan is just one specialist among many who sometimes work together to treat complex health issues. She treats anyone who suffers from neurological disorders with general consultations, neuropsychology evaluations, and stroke check-ups and prevention. She also treats sleep problems and cognitive issues.
Diagnosing and Treating Neurological Conditions
Dr. Kogan can help you if you have a neurological condition such as:
Parkinson disease
Epilepsy
Movement disorders
Stress and fatigue syndromes
Dizziness and headaches
Memory problems
Cognitive impairment
Multiple sclerosis
She specializes in neonatal neurology and nerve-related disorders. She's also a researcher in neuroimmunology, a new field that explores the connection between the nervous and immune systems.
Diagnostic Tests
It's vital that your neurologist determine exactly the cause of your medical issues. Dr. Kogan offers a range of neurological diagnostic tests, including:
Visual evoked potentials
Brainstem auditory evoked potential
Transcranial Doppler study
Electroencephalography
Nerve conduction study
Carotid Doppler study
72-hour electroencephalography
Electromyography
Only with a definitive diagnosis can any doctor begin treatment. Dr. Kogan spends the time necessary to reach a diagnosis from sometimes complex symptoms.
Educational Background
Dr. Kogan is a graduate of New York University. She received her Doctor of Medicine (MD) degree in neurology from St. George's University School of Medicine. She gained clinical experience at the:
Presbyterian Hospital Weil Medical College of Cornell University
State University of New York
New York Presbyterian Hospital, Hospital for Special Surgery, Neuromuscular Neurology
She's board-certified by the American Board of Psychiatry and Neurology. One of the only 23 doctors at Brooklyn Methodist Hospital who specialize in Neurology, she also co-authored four publications. Dr. Kogan has worked in the field since 2103. Schedule your appointment with her.
---
Century Medical and Dental Center, an Article 28 Multi-Specialty Clinic, has been opened since 2000. For your convenience, you may visit any of our three Brooklyn locations. The doctors and staff speak multiple languages. All offices have convenient hours of operations:
Monday to Friday: 8:00 am to 9:00 pm
Saturday and Sunday: 8:00 am to 6:00 pm