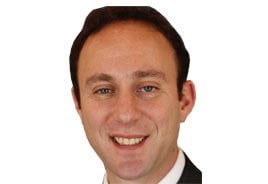 Dmitry Gorelik, MD
Board Certified in Cardiology
EDUCATION
1997-2001 Tel Aviv University – Sackler School of Medicine, Tel Aviv, Israel, M.D.
1994-1997

Wesleyan University, Middletown, CT

, Bachelors in Arts & Sciences.
POSTGRADUATE TRAINING
2006-2009 Cardiovascular Disease Fellowship SUNY Buffalo, NY
2004-2005 Post-doctoral research Stanford University VA Palo Alto, CA
2002-2004 Medical Residency(IM) Saint Barnabas Livingston, NJ
2001-2002 Medical Internship(IM) Maimonides Medical Center Brooklyn, NY
CERTIFICATION
2009 Board Certification in Cardiology
2009 Board Certification in Nuclear Cardiology
2004 Board Certification in Internal Medicine
SKILLS
Level II Diagnostic left heart catheterization

Level II Echocardiography including TEE

Level II Nuclear Cardiology

Stress Echocardiography
AWARDS AND HONORS
2006 Instructor, Basic Sciences in Cardiovascular Physiology
2005 Best Teacher Award by medical residents at Sutter Santa Rosa, CA
2005 Postdoctoral Research Fellow, Stanford University, Palo Alto, CA
2000 President, Hillel, Wesleyan University
RESEARCH EXPERIENCE
2008 "Evaluation of Cardiomyopathy". British Medical Journal Clinical Evidence
2008 Arrhythmogenic right ventricular dysplasia/cardiomyopathy associated Cardiac MRI manifestations. Washington Hospital Center, Washington D.C.
2006 Gorelik DD, Hadley D, Myers J, Froelicher V. Is there a better way to predict death using heart rate recovery? Clin Cardiol. 2006 Sep;29(9):399-404.
2005 Lipinski MJ, Vetrovec GW, Gorelik D, Froelicher VF. The importance of heart rate recovery in patients with heart failure or left ventricular systolic dysfunction. J Card Fail. 2005 Oct;11(8):624-30.
PROFESSIONAL EXPERIENCE
2018 – Present Long Island Bariatric Group, Roslyn, NY
2017 – 2018 Sovereign Medical, Glen Rock, NJ
2015 – 2016 Empire Medical Associates, Belleville, NY.
2013 – 2014 Clinical Assistant Professor, NYU Medical Center NY, NY
2011 – 2013 Clinical Cardiologist, Platte Valley Medical Center Brighton, CO
2010 – 2011 Clinical Cardiologist, Riverside Medical Group/Mount Sinai Yonkers, NY