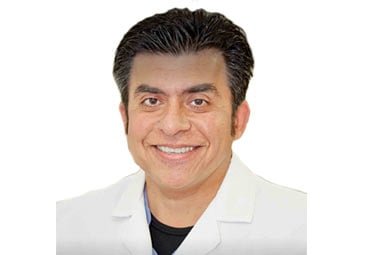 Furqan Tejani, MD
About Brooklyn Cardiologist Dr. Furqan Tejani
Since 1999, Furqan Tejani, MD, has focused his training and skills to heal Brooklyn patients from heart conditions. He is a board-certified cardiologist doctor and an internal medicine specialist. His experience has made him an in-demand doctor if you're suffering from:
A heart attack
High blood pressure
Atherosclerosis
Abnormal heart rhythms
Blood vessel diseases
Diseases affecting your heart muscles
Venous ablation
Cardiomyopathy
Dr. Tejani understands the importance of an accurate diagnosis, so he employs a range of cardiovascular tests to discover the true cause of your symptoms. Diagnostic tests he may conduct include:
Simple echocardiogram or echo test
Electrocardiogram to measure the electrical activity of your heart
Abdominal aorta Doppler test
Renal artery Doppler for both renal arteries
Stress echocardiogram, to check for hidden infarcts
Carotid duplex scan test for both carotid arteries
Pulmonary stress test
Upper or lower venous Doppler scans
Extensive Training
Dr. Tejani earned his Bachelor of Medicine and Bachelor of Surgery (MBBS) degrees — comparable to an MD — at the Jinnah Sindh Medical University in Karachi, Pakistan. He completed his residency in Internal Medicine at Long Island College Hospital. He then completed a more advanced fellowship residency in cardiovascular diseases at the Beth Israel Deaconess Medical Center.
He's continued his work by gaining affiliations with a number of prestigious American professional organizations, including:
American College of Cardiology
American College of Angiology
Society of Cardiovascular Computed Tomography
American Heart Association
American College of Physicians
Internal Atherosclerosis Society
Continued Care for Patients
In Brooklyn, where Dr. Tejani currently resides, he's part of a team of excellence at the Century Medical and Dental Center. He tends to the needs of all his cardiology patients.
His patients appreciate his positive attitude and clarity of instructions. He is fluent in English, Russian and Spanish. Come in to see Dr. Tejani. Schedule an appointment with the best rated cardiologist in Brooklyn today.
---
Century Medical and Dental Center, an Article 28 Multi-Specialty Clinic, has been opened since 2000. For your convenience, you may visit any of our three Brooklyn locations. The doctors and staff speak multiple languages. All offices have convenient hours of operations:
Monday to Friday: 8:00 am to 9:00 pm
Saturday and Sunday: 8:00 am to 6:00 pm