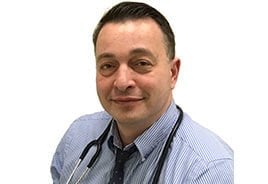 Felix Karafin, MD
Procedures & Services at interventional pain center
Our highly skilled team of Pain Management doctors in Brooklyn remains current in the ongoing advances in order to deliver the most appropriate, effective and compassionate care to each of our patients. Our Brooklyn Pain Management specialists offer a full range of Interventional Pain Management And Anesthesiology services and procedures including:
Epidural Injections
Nerve Block
Radiofrequency Ablation
Cryoneurolysis
Intradiscal Procedures
Intra- Articular Injections
Epidural Steroid injections ( intralaminar / transforaminal)
Facet Joint / Medial Branch Block / Radio Frequency ablation
Nerve Roots Block
Lumbar Sympathetic Block / Neurolysis
Percutaneous Discectomy
Disco gram
Sacroiliac Joint Injection
Stellate Ganglion /Sympathetic Block
Intern costal Nerve Block / Neurolysis
Celiac Plexus Block / Neurolysis
Splanchnic Plexus Block
Hypogastric Plexus Block
Ganglion Impar Block
We're extremely proud of our doctors. They're professionals on the cutting edge of their field.