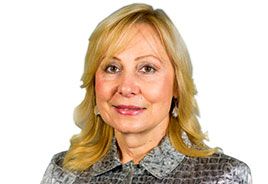 Marina V. Oks, DO
About Brooklyn Internal Medicine Specialist Dr. Marina V. Oks
A board-certified internal medicine physician, Marina Oks, DO, knows that health is wealth. So she puts all her efforts toward treating you for a quick recovery. The sooner you can get back to your normal life, the more valuable you are and the more you value your health.
Internal medicine specialists make great primary care doctors since they have a well-rounded knowledge of your body. Dr. Oks, therefore, performs many types of routine tests and procedures for your whole family, such as:
Heartburn management
Physical check-ups
Vaccinations, including those needed for travel
Immunizations
Weight-loss treatment and advice
Diabetic screening and control
Bone density checks
Intravenous infusions for disease management
Management of sports injuries
Acute respiratory disorder prevention
Treating You and Your Family
Some other services that Dr. Oks provides you and your family include:
Treating muscle sprains
Managing arthritis
Treating bones and joint discomfort
Managing flu symptoms
Treating common cold problems
Providing preventive care and treatment of infections
Advising on reproductive concerns and issues
When you or someone in your family needs medical attention, your primary care physician is usually your first stop. If you visit Dr. Oks at the Century Medical and Dental Center, you have access to specialists if you need them; they're right down the hall.
Medical Training and Education
Dr. Oks earned her medical degree from the Lugansk State Medical Institute. Then she obtained a Doctor of Osteopathic Medicine (DO) degree from the College of Osteopathic Medicine of New York Institute of Technology. She completed her Internal Medicine fellowship residency at the Maimonides Medical Center and a fellowship in Geriatric Medicine from the SUNNY Downstate Medical Center.
She has been certified by the National Board of Osteopathic Medical Examiners, a member of the American Osteopathic Association and a Diplomat of the American Board of Internal Medicine. She's been practicing in New York since 2001. Additionally, she's fluent in English, Russian and Ukrainian. Schedule a consultation today with one of the best NY doctors!
---
Century Medical and Dental Center, an Article 28 Multi-Specialty Clinic, has been opened since 2000. For your convenience, you may visit any of our three Brooklyn locations. The doctors and staff speak multiple languages. All offices have convenient hours of operations:
Monday to Friday: 8:00 am to 9:00 pm
Saturday and Sunday: 8:00 am to 6:00 pm