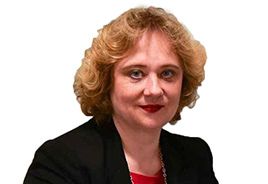 Svetlana Pyatigorskaya, FNP
Svetlana Pyatigorskaya, FNP
Board Certified in Family Practice
Summary of Qualifications
APRN, FNP, BC, ABAAHP with NP experience in the hospital, nursing home and general practice office and regenerative medicine and RN experience in ED, ambulatory surgery, endoscopy and home care. BCLS certified.
Independent in clinical settings.
Speaks Russian
Professional interests: functional medicine; weight loss; IV elective nutritional therapy, aesthetic medicine, peptide therapy
Member of The American Academy of Anti-aging Medicine.
Active member of Cellular medicine Associated.
Certified at full line Vampire brand procedures, O-shot and P-shot
Registered Medical Examiner on the Federal Motor Carrier Safety Administration's National Registry of Certified Medical Examiners
Education & Training
09/2003 – 05/2006 – Master of Science in Nursing, FNP (GPA 3.28)
SUNY Downstate Medical Center, Brooklyn, NY
01/1994 – 05/1996 – Bachelor of Science in Nursing (GPA 3.31)
Molloy College, Rockville Center, NY
09/1984 – 06/1987 – ASN (Graduated with Honors)
Kiev Republican Medical College, Kiev, Ukraine
Additional Training:
Empire Medical Training.
Successfully completed courses: Anti-Aging and Integrative Hormone for Primary Care
HCG: Human Chorionic Gonadotropin training
Comprehensive Facial Aesthetics Program for Primary Care
Comprehensive Dermal Fillers Program for Primary Care
Advance Aesthetic Procedures
Platelet Rich Plasma (PRP) Training
Mesotherapy for Primary Care
Cosmetic & Laser Procedures for Primary Care
Interventional Pain Management and Advance Pain Management for Primary Care
American Academy of Anti-Aging Medicine.
Successfully passed exam at American Academy of Anti-Aging Medicine and awarded title ABAAHP: American Board Anti-Aging Health Practitioner
Massachusetts Medical Society.
Successfully completed courses in:
Medical Marijuana
Pain Medicine
Palliative Care
Risk Management
PESI
Successfully completed course in:
Primary Care Dermatology: Hands-on Skin Treatments and Procedures
Certification/Licensure
APRN, FNP (by ANCC), ABAAHP, BCLS
Professional Experience-Employment
04/2020 – Present – Century Medical & Dental Center, Inc. – FNP – Brooklyn, NY
Article 28 Diagnostic & Treatment Center.
Practicing as Family Primary Care Practitioner in a multi-specialty group setting.
Independent role
06/2014 – Present – Vitality NP Family Health – FNP
Practicing in the office setting as independent provider.
Primary care for adult population; Occupational health exams for direct care health care workers.
Regenerative and Cellular medicine:
PRP, Botox injections, dermal fillers, laser therapy (Aerlase), IV infusions, BHRT consults, peptide therapy.
02/2014 – 07/2014 – Village Care Diagnostic and Treatment Center – FNP – New York, NY
Practicing as a primary care provider at the clinic specializing in treatment of
HIV + population. Hormonal replacement therapy for transgender population.
Independent role.
09/2011 – 02/2014 – Canton Potsdam Hospital, Pain Management Clinic – FNP – Potsdam, NY
Practiced as a mid-level provider for pain management clinic.
Independent role.
07/2008 – 09/2011 – SEL Medical Group – FNP – Brooklyn, NY
Practiced as Family Primary Care Practitioner in the general practice office.
Independent role.
03/2008 – 03/2009 – Staten Island Hospitalist – FNP – Staten Island, NY
Provided care to the medical and telemetry patients at the admitting area of ED
and chronic respiratory care (vent) unit.
Medical conditions Dx and treatment, ordering and interpreting diagnostic tests,
response to acute condition changes.
Discharge planning.
07/2007 – 01/2008 – ECI – NP Care Coordinator – Astoria, NY
Provided care to the high-risk medical pt. in the community setting:
assessment, ICD coding, direct care to the pt.
09/2006 – 07/2007 – Evercare – NP – New York, NY
Direct care to the long-term residents in the nursing home setting:
management chronic conditions, acute illnesses and medical emergencies.
Independent role.
05/1998 – 09/2006 – Staten Island University Hospital – Staff RN – Staten Island, NY
Emergency Department: direct care to the patients in Level 1 Trauma,
Burn and Cardiothoracic center ER. Triage, assessment and treatment
administration to the patients of all level of acuity. Strong experience with
cardio-vascular event. Endoscope/Ambulatory surgery Department:
Direct care to the patients undergoing surgical and endoscopic procedures.
Assisting with procedures: EGD, colonoscopy, ERCP, PEG placement,
bronchoscopy, paracentesis, liver Bx, and thoracentesis. Assisting GI MD
with Bx, polypectomy, dilatation, tattoo, sclerotherapy, heater probe therapy.
Other/Personal
Fluent in conversational and medical English, Russian, Ukrainian
Great References available upon request