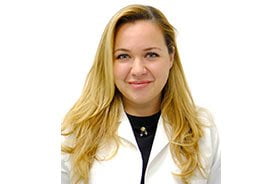 Svetlana Pyatigorskaya, MD
Svetlana Pyatigorskaya, MD
Board Eligible in Internal Medicine and Nephrology
WORK EXPERIENCE
Oct 2016 – Present Advantage Care Physicians, Brooklyn, NY
Title: Nephrology Attending Physician
Duties: Clinical evaluation and treatment of Kidney disease and difficult to control Hypertension. Preparation for Hemodialysis, peritoneal dialysis education.
Renal diet education
July 2012 – August 2016 Nephrology Clinical experience in ACGME Fellowship program see below Internal Medicine
July 2011 – June 2014 Clinical experience in ACGME Residency program see below
Sept 2003 – May 2006 DR. VICTOR ROSENSON, D.D.S., P.C Brooklyn, NY
Title: Dental Assistant. Administrator in charge of Collection and Billing
Duties:
-Maintain room setup of surgical equipment sterilization, assisting dental surgeries -Taking medical history, medications and allergy information.
-Billing and Collection
June 2001 – Sept 2003 NORTH STAR ORTHOPEDICS Brooklyn, NY
Title: Assistant Medical Office Administrator
Duties:
-Maintaining and coordinating activities at the reception and lobby areas. -Assisting patient with initial medical and personal data.
-Supervising an admission, scheduling appointments.
-Extensive telephone contact and public relations in the course of handling patients complains to effectively rectify situations.
-Communicating with Medicaid, Medicare, and private insurances, submitting all necessary forms.
-Compiling and maintaining records of business transaction and office activities.
EDUCATION
July 2014 – August 2016 Nassau University Medical Center, East Meadow, NY
Nephrology Fellowship
July 2011 – June 2014 Maimonides Medical Center, Brooklyn, NY
Internal Medicine Residency, PGY 1-3
Sept. 2006 – 2010 Ross University School of Medicine, Dominica, West Indies
Doctor of Medicine Degree, Graduated May 2010
August 2002 – May 2006 Hunter College, New York City, NY – Bachelor's degree.
Major: Sociology, Minor: Chemistry, Graduated: May 2006
License: New York State Medical License,
Board Eligible in Internal Medicine and Nephrology