Blood or protein in the urine, urinary tract infections, and other kidney diseases and conditions should not be taken lightly, as they can affect the performance of the kidneys. Nephrology is the branch of medical science that deals with disorders of the kidneys. Do not let any disease or health problem affect the functioning of your kidneys and damage them as it could result in life-threatening conditions such as renal failure or cancer. Schedule an appointment with the top-rated and experienced nephrologists at the Century Medical and Dental Center who are experts in kidney care. They are highly qualified and skilled doctors with additional specialty training in nephrology to take care of your kidneys. Learn more about the nephrology treatment options available to you and your family with the best nephrologist NY to get the best solution and remedies for your kidney diseases and to ensure overall wellbeing.
What Is Nephrology?
Also known as renal medicine, nephrology is a field of medicine that focuses on the diagnosis and care of patients affected by kidney disorders. It covers all medical conditions that affect this significant organ, including acute kidney injury or late-stage chronic kidney disease that often requires a total renal replacement, either by a dialysis or kidney transplant.
Nephrology is a specialty of internal medicine that focuses on the care and management of diseases affecting kidneys. We have two kidneys, each about the size of a fist that is located below the ribcage on either side of the spine.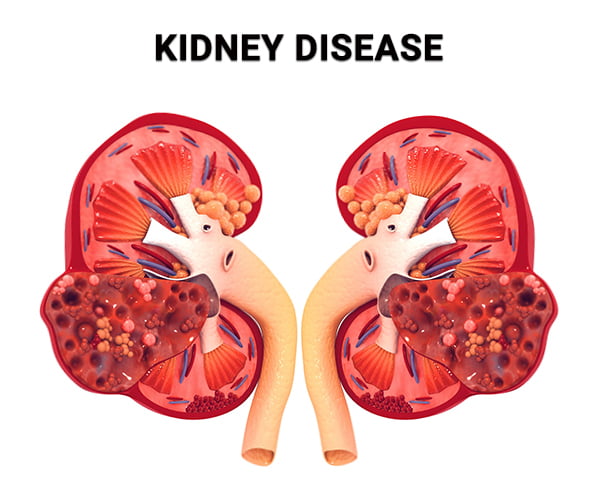 What Are the Functions of Kidneys?
Kidneys are essential for life. They perform critical functions with their complex networks of blood vessels and intricate web of tubes and tubules that filter the blood of its waste products and excess water.
Kidneys perform several vital functions that include:
Removing waste and excess fluid from the blood
Maintaining the body's salt, potassium, and acid content
Releasing hormones with functions such as managing blood pressure
Production of hormones that promote strong, healthy bones
Monitoring the production of red blood cells
These functions go smoothly when waste products and excess fluid get filtered through the urine.
Nephrology is related to the diagnosis, treatment, and management of kidney functions and renal replacement therapy, which consists of dialysis and kidney transplantation. Nephrologists focus on treating systematic conditions that affect kidneys, such as diabetes, autoimmune diseases, as well as high blood pressure and electrolyte disturbances.
When Do Kidney Problems Require a Nephrology Referral?
There are many potential reasons you may have to visit a nephrologist. As they have complete training and comprehensive state-of-the-art capabilities to diagnose, treat and handle all renal disorders, they can rightly determine any kidney problem you may be having.
Nephrologists have expertise on diseases that specifically affect the kidney. They are also very knowledgeable about how kidney disease or dysfunction can affect other parts of your body. Primary care doctors work hard to prevent and treat the early stages of kidney disease, but a nephrologist can help with more severe or complex kidney issues.
What Conditions Require a Nephrologist?
Nephrology deals with the analysis of the normal working of the kidneys and their diseases.
Primary care doctors refer their patients to a nephrologist for many reasons, including:
Uncontrolled high blood pressure
Kidney stones
Chronic kidney disease (CKD)
Kidney failure or sudden loss of renal function usually with an inexorable rise in creatinine level
Vascular access management
Transplant care
Hematuria or blood in the urine
Proteinuria or the loss of protein, particularly albumin in the urine
Hematuria, blood in the urine
Chronic or recurrent urinary tract infections
Electrolyte disorders or acid/base imbalance
Nephrotic syndrome and nephritis
Ill effects of drugs and toxins on the kidneys
Dialysis and its long term complications that include hemodialysis as well as peritoneal dialysis
Autoimmune diseases include autoimmune vasculitis, lupus, etc.
Polycystic kidneys diseases where large cysts or fluid-filled sacs are formed within the kidney impairing its functions – this is congenital and inherited or genetic
Cancers of the kidneys, bladder, and urethra
Renal vascular diseases affecting the blood vessel networks within the kidneys
When to See a Nephrologist?
While your primary care doctor can help prevent and treat the early stages of kidney diseases, nephrologists can diagnose and identify the root of the nephritic problem you are facing. If you have a family history of kidney problems, high blood pressure, diabetes, or heart disease, schedule an appointment with a nephrologist to know more about your renal health. Regular testing can monitor your kidney function, especially if you are at high risk and help to manage your condition the best possible way.
With advanced diagnostic tests, the nephrologists can determine the signs of decreasing kidney functions, such as a decreasing GFR value or a higher level of albumin in your urine.
Nephrology & Urology – What Is the Difference
Many people believe nephrology and urology to be the same, as they both treat and manage kidney-related conditions. It is easy to confuse between the two fields of medicine as they often overlap, and you may need to see both for the same illness.
Nephrology is a subspecialty of internal medicine, and its focus lies in diagnosing and managing complications that affect the way kidneys work. There are many diseases and illnesses relating to hypertension, electrolyte balance in the body, and kidney failure that nephrologists can treat.
On the other hand, urologists focus on treating anatomical or structural problems of the urinary tract and its related organs, including those affected by the kidneys, such as kidney stones and obstruction.
Organs and parts of the body addressed by urologists include:
Urethra
Bladder
Ureters kidneys
Adrenal glands
Penis
Testes
Prostate
Seminal vesicles
Vas deferens
Epididymis
It is also important to note that urology is a surgical specialty while nephrology is not. Nephrology doctors rely on dialysis and renal replacement therapy, for managing kidney problems. In some cases, urologists and nephrologists work together to coordinate care for a single patient if an overlapping condition is present.
If you have a preexisting kidney condition or have a family history of high blood pressure, diabetes, or any other illness that may lead to renal failure, talk to your primary care doctor about seeing a nephrologist. The experienced and board-certified nephrology doctors at the Century Medical and Dental Center are specialists in their field and study of kidney functions and diseases, including cancers. The top physicians use the most advanced diagnostics tools and equipment to diagnose your problem and develop the best treatment plan to ensure your long-term kidney and overall health.
SHARE THIS POST
Page Updated on Jan 28, 2022 by Dr. Dvorkina (Primary Care Doctor) of Century Medical & Dental Center