The mission of Brooklyn Physical Therapy is to provide each patient with an effective and research-based treatment that will address their functional limitations in a very compassionate and endearing manner. We are committed to delivering the highest quality care in a supportive, comfortable environment. With over 15 years of expertise in Physical Therapy and Comprehensive Rehabilitation, our expert physicians have been providing outstanding care to people of all ages, addressing a vast scope of rehabilitation requirements following injury, surgery or for chronic conditions.
Our advanced diagnostic techniques enable our therapists to identify the impairment sources, and develop personalized plans for each patient using evidence-based treatment techniques that restore function and prevent disability. We provide goal-oriented programs that utilize a multidisciplinary approach to treatment, giving patients an active role in their own care.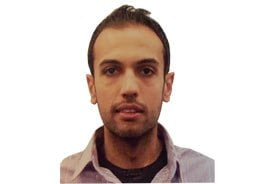 Moustafa Abouelela, DPT
Board Certified in Physical Therapy
EDUCATION
SEPTEMBER 2004
– The Scientific Association of Physical Therapy
Cupping Therapy
JANUARY 2002 -FEBRUARY 2002
Ahmed Maher teaching hospital
Comprehensive first aid course
UNIVERSITY DEGREE 1998-2002
Cairo University
Bsc. of Science in Physical Therapy
ACCREDIATION
Licensed physical therapist in NEW YORK state
Licensed physical therapist in EGYPT (by Ministry of health and population)
Current member of the Egyptian physical therapy syndicate
EXPERIENCE
Jan 2007 – Sep 2008
Century Medical and Dental Center (Downtown Brooklyn, Gravesend and Flatbush)
SEPTEMBER 2006 -JUNE 2007
Evaluation and treatment of pediatrics
COVERING IN NURSING CARE FACILITIES
NOV. 2006- DEC.2006
NEW YORK DOWN TOWN HOSPITAL ASSESSMENT AND TREATMENT OF OUTPATIENTS
SEP. 2003 – SEP. 2005
ELAGOZA HOSPITAL FOR REHABILITATION (INPATIENTS)
⦁ ACUTE CARE OF ORTHO PATIENTS
⦁ COMPLETE REHAB OF SPINAL CORD INJURIES
OCT. 2002 -SEP.2003
INTERNSHIP IN CAIRO UNIVERSITY HOSPITALS (THE LARGEST PUBLIC HOSPITAL IN THE MIDDLE EAST)
Orthopedics, Neurology, Pediatrics, Cardiopulmonary, and Geriatrics.
LANGUAGES SKILLS
Arabic – fluent speaking and writing
English – fluent speaking and writing
SKILLS HIGHLIGHTS
Motivated and enthusiastic about developing good relations with others
Effective working alone or as a co-operative team member
Enhanced the ability to listen with objectivity and logically analyze information
Improve the working procedures and environment through non judgmental criticism and positive actions
Physical Therapy Procedures & Services
Our highly skilled team of physical therapists in Brooklyn remains current in the ongoing advances in order to deliver the most appropriate, effective and compassionate care to each of our patients. Our Brooklyn physical therapists offer a full range of physical therapy services and procedures including
Musculoskeletal & Orthopedic Rehabilitation: Lower back pain, middle back pain, shoulder pain neck pain, fractures, dislocations, muscle strains and tears, tendon and meniscus injuries, tendonitis, osteoarthritis and bursitis
Vestibular & Balance Rehabilitation:Vertigo, Vestibular & Balance Disorders, Gait Abnormalities, Reduced Vision
Sport, Trauma & Post Surgical Rehabilitation:PT services in sport events, Pre-surgical and post-surgical rehabilitation (Joint replacement, ACL repairs, Rotator Cuff repairs, etc.), MVA & Work related injuries
Neurological Rehabilitation:CVA, Parkinson disease, MS, Hemiplegia, Paresthesia
Cardio-Vascular Rehabilitation:CHF, angina pectoris, recent heart attack, coronary artery bypass graft surgery, balloon angioplasty, pacemaker implanted, stable chronic heart failure, peripheral arterial disease.
Pediatric Rehabilitation:Developmental Disorders, Cerebral Palsy, Scoliosis, Torticollis
Fitness and Wellness consultation:Weight Reduction & Control Program, Post Treatment Individually Designed Exercise Programs
Functional Capacity & Ergonomic Evaluation:Functional Capacity tests, Consultation for ergonomic design
We're extremely proud of our Brooklyn Physical Therapy doctors. They're professionals on the cutting edge of their field.