Shoulder Pain
If you hurt your shoulder, you may have suffered a dislocation, sprain or strain. If a disease affects your shoulder, it may be arthritis or an infection. Since the shoulder joint is the most open joint of your body, enabling a wide range of motion, it's also prone to all sorts of injuries. Whether you hurt your right shoulder or left shoulder, whether it affects your movement, shoulder blade or nerves, you need a pain management specialist at Century Medical and Dental Center to get you back to your normal routines. Call for an appointment today.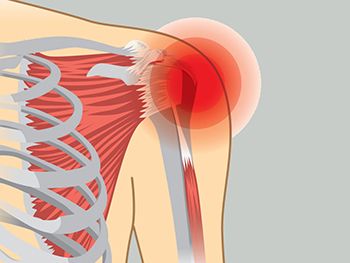 Diagnosing the cause of shoulder pain takes an experienced doctor because of the complexity of the most open joint in your body. Shoulder muscle pain treatment varies from shoulder joint pain treatment because each targets a different cause of the pain. Finding the best Brooklyn pain management specialist available — like those at Century Medical and Dental Center — gives you access to the most effective treatment options.
Usually, pain worsens when you move the shoulders if joints or muscles are involved. This type of shoulder pain may point to a joint or muscle injury, but other diseases and conditions also manifest as shoulder pain. Called referred pain, this type of discomfort can actually signal gallbladder issues or heart disease. Referred pain doesn't worsen with shoulder activity.
Symptoms of Shoulder Pain
Shoulder issues often make the shoulder unstable or immobile. Your symptoms vary, depending on the condition and severity. Some common symptoms include:
Pain that's dull and throbbing or sharp and intense
Numbness and tingling, which you may also feel in your elbow or fingers
Weakness in your arms or hands
Swelling and accompanying stiffness
A noticeable limitation in your range of motion
A change in the color or temperature of your hands or arms
Causes of Neck and Shoulder Pain
Your shoulder can be affected by many different types of diseases and conditions, such as:
A broken arm
A type of joint inflammation called bursitis
Dislocation of the shoulder joint after a fall or direct hit
The aging discomfort of osteoarthritis
An inflammatory disease called rheumatoid arthritis
Ruptured or strained tendons, called tendonitis
Torn cartilage
A broken collarbone
Frozen shoulder
Calcium deposits
Overuse injuries
Infections
This list isn't an exhaustive list, which is why you must discuss your exact symptoms with your pain management specialist. Describe anything that hinders your daily activities. If you have shoulder pain accompanied by trouble breathing or tightness in your chest, seek immediate medical help. If you notice an obvious deformity, sudden intense pain, swelling or an inability to move your shoulder, call your doctor as soon as possible.
Shoulder Pain Treatment
The source of your shoulder pain determines the type of treatment your pain management specialist recommends. In fact, you may need some combination of recommended therapies, including:
Treating any open wound that accompanies a broken bone with immediate first aid and medical attention
Using pillows or other means to slightly elevate your shoulder, arm and hand to reduce swelling
Resting long enough to heal and modifying your activity so you don't reinjure your muscles and joint
Placing ice packs on any swelling in the first few days to reduce the inflammation
Doing gentle, careful stretches and movement to keep your muscles from weakening or freezing up
Going through a full course of physical therapy treatment options, including getting massages, using exercise bands or having transcutaneous electrical nerve stimulation (TENS) treatments
Taking over-the-counter or prescribed pain relievers to deal with your discomfort
Getting an injection of lidocaine, steroids and pain relievers directly into the joint to provide relief from pain, which allows you to particulate fully at your physical therapy clinic
Undergoing surgery if your shoulder pain causes significant instability in the joint, as only surgery can remove bone spurs or repair torn tendons or ligaments
Having a complete shoulder replacement surgery, if arthritis, injury or disease has caused debilitating deterioration or a loss of strength and mobility
Your Brooklyn pain specialist begins treatment with the most conservative options first. If it proves ineffective, only then do you move into more aggressive approaches. Once the treatment improves your shoulder pain, the next step involves preventing future discomfort.
Aftercare for Shoulder Muscle and Shoulder Joint Treatment
Most individuals who've suffered shoulder pain look for methods to prevent future episodes. Some simple prevention techniques keep your shoulder working properly with a minimum of pain, such as:
Continue to exercise daily, following your physical therapist's guidelines to keep your muscles flexible and strong
Make sure to stretch and warm up before exercising or other lifting, throwing or reaching activities
Keep your shoulders, neck, and back in the best posture to properly balance your head and put little to no strain on your spine and hips
Wear all suggested protective gear during sporting activities for the best protection
Be smart about lifting and carrying heavy objects: lift with your legs, keep items close to your body and make more trips with lighter loads
Try to reduce any repetitive motions that may aggravate your shoulder
Protecting your joints and muscles ensures continued good health with strength and mobility. Finding the balance between healthy exercise and rest maintains your shoulder and its complex components. To learn more or schedule an exam for a sore shoulder, contact Century Medical and Dental Center MDs in Brooklyn.