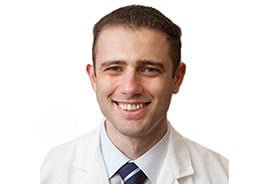 Alexander Brun, MD
About Brooklyn Gastroenterologist Dr. Alexander Brun
Alexander Brun, MD, is a board-certified gastroenterologist with extensive experience. Gastroenterology deals with the conditions and symptoms of your digestive system. With state-of-the-art diagnostic tools, Dr. Brun can tell what you're suffering from so he can treat it.
Common digestive tract ailments include:
Irritable bowel syndrome (IBS)
Acid reflux disease
Hemorrhoids
Abdominal pain
Constipation
Celiac disease
Inflammatory bowel disease (IBD)
Hepatitis
Focusing on Your Health
In collaboration with his capable colleagues at the Century Medical and Dental Center, Dr. Brun performs a number of treatment procedures. He uses his skills to ease your distress and cure the cause of your symptoms. Some of the treatments he recommends include:
Transfusion of packed cells
Esophagus and stomach biopsy
Liver biopsy
Endoscopic retrograde cholangiopancreatography (ERCP)
Small bowel endoscopy
Double-balloon enteroscopy
Endoscopic ultrasound
Sigmoidoscopy
Colonoscopy
Some of these procedures — like the biopsy and colonoscopy — are preventative or diagnostic tests. A colonoscopy, for example, is a colon cancer screening. Given the myriad conditions that can affect your digestive tract, it pays to know an expert you can count on: Dr. Brun.
A Solid Foundation in Medicine
Dr. Brun received his Doctor of Medicine (MD) degree in 2005. He continued studying for a Doctor of Osteopath (DO) degree, which he earned from Sunny Downstate College of Medicine. He completed his fellowship residency in gastroenterology from Hofstra North Shore – LIJ School of Medicine. He completed an internal medicine doctor residency program from the Rutgers-Robert Wood Johnson Medical School.
A researcher and instructor, he's been published in internationally recognized journals. He's even contributed to medical textbooks on topics ranging from gastrointestinal bleeding to neonatal gastroenterology. Fluent in both English and Russian, Dr. Brun is dedicated to providing quality healthcare at the Century Medical and Dental Center. Schedule a consultation today with one of the best gastroenterologists in Brooklyn.
---
Century Medical and Dental Center, an Article 28 Multi-Specialty Clinic, has been opened since 2000. For your convenience, you may visit any of our three Brooklyn locations. The doctors and staff speak multiple languages. All offices have convenient hours of operations:
Monday to Friday: 8:00 am to 9:00 pm
Saturday and Sunday: 8:00 am to 6:00 pm