Of all the preventive steps you can take to stay healthy, cancer screening may be one of the most important. Caught early enough, some types of cancer are treatable to the point that you never even notice any symptoms. Your doctor at Century Medical and Dental Center in Brooklyn offers the important tests you need during your regular physical examination. After taking a complete medical history, your physician tells you which types of cancer you may be at a higher risk of developing. Those are the cancer screenings you definitely shouldn't ignore.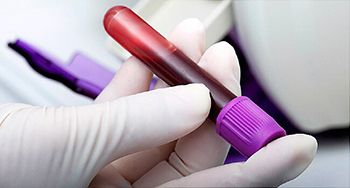 Cancer screening is a process that allows your doctor to find signs of cancer before you have any symptoms. Once cancer becomes aggressive, it's much more difficult to treat successfully. By the time you start experiencing the symptoms of cancer, the disease may have had time spread to other parts of your body.
Cancer screening faces a slew of controversy, as researchers weigh the pros and cons of early detection and what it means. For example, getting a false positive from a test may result in undue medical procedures, while a false negative can influence your future medical decisions. It's clear, though, that cancer screening for certain types of cancer does save lives.
And while early detection and subsequent treatment doesn't guarantee that you remain healthy or live longer, you do reduce your risks of developing an aggressive form of the disease. It pays to maintain regular cancer screenings and early detection tests.
Getting Tested Could Save Your Life
Allowing you to live a long, healthy life by providing you with safe cancer screening tests is the goal of our internal doctors at Century Medical and Dental Center. The practice employs a multi-disciplinary team of experts, providing you with a wealth of experience. The knowledgeable staff use state-of-the-art diagnostic tools to determine your risk factors and work hard to catch cancer before it makes you sick.
During your annual physical exam, your doctor asks you questions to get the most accurate and thorough history of your family and the incidence of cancer among your relations. While cancer research continues, doctors do know that certain risk factors like family history play a big role in your chances of developing a form of the disease. Screening recommendations are based on those findings.
Risk Factors and Cancer Screening
According to the American Cancer Society, as many as 10 percent of all types of cancer are believed to be related to genetic mutations. You may opt for more advanced genetic testing that's becoming widely popular, or you can follow your doctor's suggestions about which cancer screening tests may prove beneficial due to your increased risk. Family history may affect your risk factors in several ways, including:
If first-degree family members — such as your mother, father, brothers or sisters — have had cancer, especially the same kind of cancer
If one of your family members has had more than one type of cancer or cancer at an early age
When tests show that you have markers related to certain types of cancer that family members have had, such as if you have colon polyps and someone had colon cancer
Just because you're at a higher risk, that doesn't mean you'll get cancer, but does mean you that you could benefit from cancer screenings. African-Americans are more likely to be diagnosed with cancer than other races, while Caucasian women have the highest rate of breast cancer, although these statistics may be based on access to cancer screenings. Other risk factors your doctor considers when recommending various cancer screening tests include:
Whether you've had any cancer in the past
Having a blood clot develop for unknown reasons
Being exposed to known carcinogens, such as harmful chemicals at work or second-hand tobacco smoke
Age, as the older you get, the higher your risk of developing certain types of cancer
Lifestyle choices, such as smoking, poor diet, lack of exercise, promiscuity and alcohol consumption
Patient Experience
"Friendly doctors and staff! Office was clean and comfortable. Doctor was caring and knowledgeable, taking time to really listen to me and answer all my questions." - Katie Thigpen
Downtown Brooklyn
200 Livingston Str,
Brooklyn, NY 11201
Flatbush
770 Flatbush Ave
Brooklyn, NY 11226
Manhattan
827 11th Ave
Manhattan, NY 10019
Gravesend
260 Ave X
Brooklyn, NY 11223
Myrtle
180 Myrtle Ave
Brooklyn, NY 11201
Types of Cancer Screenings to Consider
When caught early, certain types of cancer can be beaten into remission. It's best to detect cancers before they show symptoms because after they've turned aggressive, they become much more difficult to defeat. The various types of cancers include:
Breast cancer. Mammograms are the most common and effective cancer screening tests for catching the disease in its earliest stages. Clinical and self-examination tests by feeling for unusual lumps also produce significantly successful results.
Colon cancer. Colonoscopy and sigmoidoscopy are the most common forms of cancer screening. These tests also provide your doctor with the chance to remove polyps, which have the potential to turn into malignant tissues.
Cervical or uterine cancer. An abnormal Pap smear may lead your ob gyn doctor to perform additional tests, such as a cervical cone biopsy or endometrial biopsy. Pap smears also test for the human papillomavirus (HPV) that also may indicate a higher risk of cervical cancer. A colposcopy is another cancer-screening test used if you've had unusual bleeding or other gynecological issues.
Lung cancer. An x-ray called a low-dose computed tomography or CT scan is recommended if you're a heavy smoker between the ages of 50 and 85.
Skin cancer. As basil cell carcinoma and squamous cell carcinoma are the most common forms of cancer in the United States, it's wise to get screening by a seasoned dermatologist who looks for unusual moles and other questionable skin discolorations with a head-to-toe visual inspection of your skin.
Cancer screening for certain types of cancer, especially when you have risk factors involved, is one of the best steps you can take to protect your health. Contact your Brooklyn general physicians at Century Medical and Dental Center today to arrange for the cancer screening tests you need.