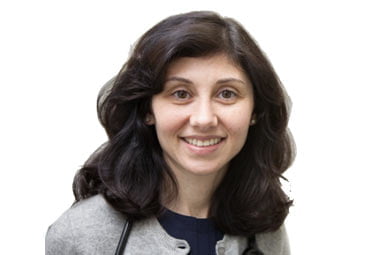 Anna Kochin, MD
Board Certified in Allergy and Immunology
EDUCATION
Boston University B.A. Psychology, Cum Laude 09/1996-12/2000
Ross University School of Medicine
Portsmouth, Dominica West Indies – Doctor of Medicine 08/2002-03/2007
RESIDENCY
InternaI Medicine – Beth Israel Medical Center, NYC 07/2007 – 06/2011
Attending at Beth Israel Medical Center, NYC 07/2011 – 06/2012
FELLOWSHIP
Allergy/lmmunology – Albert Einstein College of Medicine
Children's Hospital at Montefiore, Bronx. NY 07/2012-06/2014
WORK/RESEARCH EXPERIENCE
05/2011
Davidoff Education Day Abstract, "DischargeSummaryQuality Improvement Project". SGJM34th annual meeting a poster was presented "lnnovations in Medical Education".
Supervisor: Dr. Dahlia Rizk
02/2011
Beth Israel Research Socjety presentation conference on "Common Variable Immunodeficiency and HIV"
08/2008
Cultural Sensitivity Day at Beth Israel Medical Center.
Presentation done on service animals and the cultural impact it has on society.
Supervisor: Dr. Mary LeeWong
03/2006
Research in Endocrinology, Department of Internal Medicine, Beth Israel Medical Center.
Research was incorporated intopresentation "Cost Analysis of a Hospital-Based Diabetes Education Program", by Leonid Poretsky M.D., Anna Kochin.
Metropolitan Diabetes Society, New York Academy of Sciences . March 21 st 2006.
12/2000 – 08/2002
Columbia University College of Phys icjan & Surgeons
Research inPediatric Gastroenterology.
Focusing on normal and abnormal gastrointestinal motility.
Performed Electrogastrograms on preoperative, intraoperative and postoperative patients.
Supervisor: Joseph Levy M.D.
07/1999 – 08/1999
Research Assistant at the Kennedy Center at Albert Einstein.
Research in psychology-ChiId development.
Studied attention span of three years old and had an abstract presented at a conference.
Supervisor: Holly Ruff PH.D
07/1998 – 08/1999
Research Assistant at Beth Israel Medical Center, New York
Department of Nuclear Medicine.
Studied the association between pulmonary emboli and the cause of death in patients with mismatched
perfusion/ventilation scans.
Supervisor: Richard Goldfarb, M.D.
WORK VOLUNTEER EXPERIENCE
12/2014 – Present
Physician – Century Medical & Dental Center, Inc. 260 Avenue X, Brooklyn, NY 11223
07/2011 – 06/2012
Attending- Department of Medicine-Beth Israel Medical Group ImageSupervised Residents
08/1998 – 08/2000
HIV community educator
Compiled a newsletter on HIV awarenessfor Adolescents. Boston, MA
08/1998 – 08/2000
Volunteered at a soup kitchen in Boston, MA
08/1998 – 08/2000
Afternoon Enrichment Mentor
08/1997 – 08/1998
Boston University, Blood Drive Organizer
Recruited and helped organize a blood drive for the local hospitals
CERTIFICATION
Advanced Cardiac Life Support (ACLS) Basic Life Support(BLS)
INTERESTS
Spending time with Family, Traveling, going to the Opera and Ballet
LANGUAGES
Fluent in English, Russian, and Hebrew; Competent in Spanish