Eczema
There's a good chance that if your parents suffered with the skin disease called eczema, you're at risk of developing the itchy red skin condition too. Eczema isn't something that you catch or develop due to poor hygiene. But only your trained dermatologist at Century Medical and Dental Center in Brooklyn can successfully diagnose this common skin condition and recommend the best course of treatment. You need to rule out other causes of your discomfort before you try any alternative treatments. And with so much false information out there, you need to hear your options from a trained and caring professional who listens to your concerns before treating you.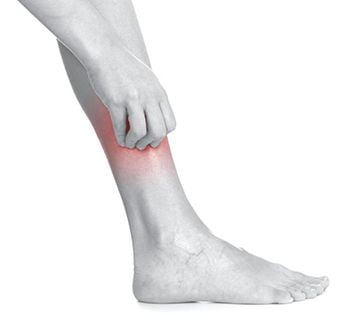 Eczema is a common skin disease that causes itchy, inflamed, dry, red skin. Although most common in children, it can appear at any age. Also known as atopic dermatitis, this rash can be localized or cover your entire body. It frequently appears in conjunction with hay fever or asthma. Eczema can be extremely itchy and even painful. It can make sleeping difficult, and excessive scratching can lead to serious skin infections.
While a complete cure isn't yet available, proper treatment can minimize the symptoms. An appointment with your Brooklyn dermatologist at Century Medical and Dental Center ensures that you receive a correct diagnosis and the latest, most effective treatments.
Eczema Symptoms on Your Skin
Although the disease manifests itself differently person to person, some of the most common and identifiable symptoms include:
Dryness of your skin to the point that it becomes scaly and leathery
Itching that's often most extreme at night
Red or brown patches of skin
Blisters and bumps that can leak fluid when scratched
These symptoms tend to appear on different body parts at different ages. For example:
Babies' symptoms tend to be the worse on the neck, scalp and face.
Children experience symptoms most frequently on the abrasive joints of the body, like the insides of the elbows or knees
Adults typically find their symptoms on the hands, but eczema can appear anywhere
What Causes Eczema?
Though researchers have yet to discover the precise cause of the disease, it appears to be related to specific genetic characteristics that make your skin more susceptible to environmental factors. It's non-contagious and tends to run in the family.
If you suffer from eczema, your skin may be more sensitive to allergens, chemicals and other environmental pollutants. Food allergies can also cause an outbreak in children. Children whose parents suffer from hay fever or asthma are more likely to develop eczema. Half of the severe eczema patients eventually experience asthma, while two-thirds suffer from hay fever.
Diagnosing Eczema
Your doctor first conducts a thorough visual examination and reviews your family medical history. He may also need to perform a patch test to make sure that you're not suffering from another skin condition, such as:
It's also advisable that you share with your doctor any food allergies that you or your child may have. The more information you give to your dermatologist, the easier it is to make the diagnosis and prescribe appropriate treatment.
Treatment Options for Eczema
Although no cure exists, you absolutely should have your eczema symptoms treated. A skilled Brooklyn dermatologist can help you:
Avoid deterioration
Prevent infections
Relieve pain and itching
Reduce stress
Due to the persistence of eczema over time, preventing the flares in the first place is your first line of defense. You can accomplish this by avoiding potentially harmful environmental factors like extreme temperatures and chemicals, while keeping your skin adequately moisturized every day.
Applying over-the-counter moisture or ointment several times per day, especially after bathing, can be an effective treatment once your dermatologist has ruled out other conditions or underlying medical issues. Avoid skin products that contain perfumes and dyes and seek out those that are hypo-allergenic and those designed for "sensitive skin."
Patient Experience
"Friendly doctors and staff! Office was clean and comfortable. Doctor was caring and knowledgeable, taking time to really listen to me and answer all my questions." - Katie Thigpen
Downtown Brooklyn
200 Livingston Str,
Brooklyn, NY 11201
Flatbush
770 Flatbush Ave
Brooklyn, NY 11226
Manhattan
827 11th Ave
Manhattan, NY 10019
Gravesend
260 Ave X
Brooklyn, NY 11223
Myrtle
180 Myrtle Ave
Brooklyn, NY 11201
Eczema Therapies Available
If your eczema persists after attempting these simple solutions, your doctor may recommend over-the-counter cortisone creams or ointments. He may even treat you with prescription-strength steroidal topical medicine. Extreme cases may require short-term treatment with oral or injectable steroids.
If your dry skin cracks and becomes infected, your doctor often prescribes an oral antibiotic to treat the bacterial infection. A newly approved injectable biologic drug called dupilumab is now available for extreme eczema cases that don't respond to other treatments. Other treatments available that your Century Medical and Dental Center dermatologist may recommend include:
Phototherapy. If your skin doesn't respond well to topical creams, you may benefit from light treatment. Such therapy can range from limited exposure to natural sunlight to specialized lamps radiating ultraviolet A and B light bands.
Wet dressings. This technique involves wrapping the afflicted area with wet bandages containing topical corticosteroids. Trained professionals typically apply the bandages, but your doctor may be able to teach you to do it yourself at home.
After weighing all the evidence and test results, your Downtown Brooklyn MDs prescribes a treatment program best suited for your overall health. Eczema flare-ups can be embarrassing and painful. And people don't always know that the condition isn't contagious, so they avoid contact. Don't suffer needlessly. Contact Century Medical and Dental Center to find out the best options unique to your skin that fit seamlessly into your lifestyle.