Cosmetic and Aesthetics Doctors Brooklyn
You get an added advantage when you choose Century Medical and Dental Center for cosmetic and aesthetic procedures. The Brooklyn multi-specialty clinic employs an exceptional staff of board-certified physicians and a well-trained, caring support staff to meet all your needs. Whether you visit for a specific cosmetic service you've always wanted or need an aesthetic procedure to restore your appearance following treatment for a medical condition, your cosmetic surgeon works closely with your primary care doctor and other specialists who may be treating you.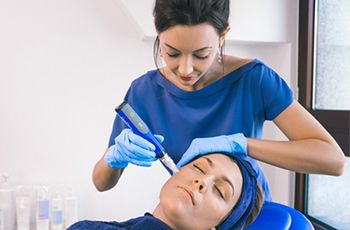 Cosmetic doctors primarily provide services that enhance your appearance, with services such as:
Facial rejuvenation that may include a facelift, brow, neck or eyelid lift
Breast enhancement or breast reduction
Body contouring, such as a tummy tuck or liposuction
Facial contouring like rhinoplasty, or a chin or cheek enhancement
The most popular procedures from the cosmetic doctors at Century Medical and Dental Clinic involve dermal fillers. These services are in big demand due the rising popularity of the aesthetic procedures and the improvements in the products themselves. Your cosmetic doctor uses techniques that keep up with the latest trends and rely on state-of-the art tools.
Aesthetics Specialists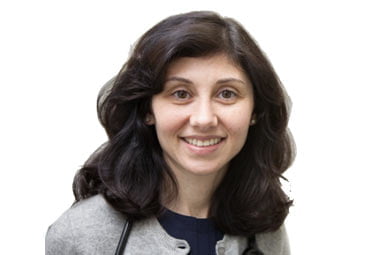 Anna Kochin, MD
Cosmetic and Aesthetics
Locations in Brooklyn
Gravesend, Flatbush, Downtown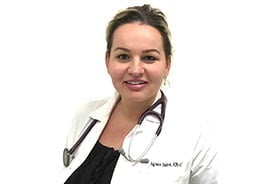 Agnes Sides, RPA-C
Cosmetic and Aesthetics
Location(s) in Brooklyn
Flatbush, Downtown
Patient Experience
"Friendly doctors and staff! Office was clean and comfortable. Doctor was caring and knowledgeable, taking time to really listen to me and answer all my questions." - Katie Thigpen
Downtown Brooklyn
200 Livingston Street
Brooklyn, NY 11201
Flatbush
770 Flatbush Ave
Brooklyn, NY 11226
Manhattan
827 11th Ave
Manhattan, NY 10019
Dermal Filler Offer Wide Range of Uses
In addition to improving your appearance, boosting your confidence and taking years off your face, dermal fillers give you safe alternatives following a serious illness or a surgical procedure that left you with noticeable side effects. At Century Medical and Dental Center, your cosmetic doctor plays an integral role in your ultimate recovery from these often devastating medical issues.
Your cosmetic specialist uses dermal fillers easily and safely to treat a variety of cosmetic issues, such as:
Acne scars. Facial fillers for scars left from a severe case of acne can leave your skin smoother. Once your Brooklyn dermatologist completes your acne treatment, ask about a referral to the aestheticians down the hall to complete your makeover. Your difficult bout with acne can be just a vague memory.
Aging hands. As you age, the back of your hands are one of the first places that appear older, due to the reduced production of collagen. Fillers that include fat, hyaluronic acid, collagen and calcium hydroxylapatite take years off your thinly skinned hands to hide the ravages of diseases like arthritis.
Wrinkles. Hyaluronic acid fillers restore volume to areas around your nose, chin, lips and eyes. As various products work best in different areas of your face, rely on an experienced cosmetic doctor to make the most suitable and effective recommendations.
Sunken features. Poly-L-lactic acid is an excellent fat replacement material if you've had localized fat loss due to illnesses such as HIV, cancer or another disease that led to unwanted weight or tissue loss.
Depressed scars. Various forms of hyaluronic acid, calcium hydroxyapatite and L-poly-lactic acid are used to plump your lips, but also are effective for filling facial scars and depressed scars left after you had melanomas or other forms of skin cancer excised. You don't have to avoid cancer screening because you fear the effects of treatment on your skin when you know there are options to repair any skin damage.
The Process for Aesthetic Fillers
Make sure your cosmetic doctor reviews your medical history prior to any aesthetic treatment, easily done through the coordinated system at your medical internist's office, a practical application of the multi-disciplinary approach taken by doctors at Century Medical and Dental Center. Before undergoing any cosmetic procedure, your cosmetic doctor has to know if you take blood thinners, for example, are being treated for an infection or have uncontrolled diabetes.
Your comfort is always taken into consideration, so injected or topical numbing medication is applied prior to getting your filler injections. Your doctor injects the material using a very fine needle. Very often, the effects are immediate. Little recovery time is needed, although you may want to take the rest of the day off. Cosmetic fillers typically last from six months to a year, after which time the process can be repeated.
Choose Your Doctor Wisely
Because of the incredibly easy access to dermal fillers, Botox and other aesthetic services, you must choose a doctor with a stellar reputation. All Botox is the same, but it's the skill of the doctor who makes the difference in a successful treatment. Find a cosmetic doctor who's board-certified and well-versed in the procedures recommended to you.
While most cosmetic procedures are minimally invasive, there's always the risk of side effects, which are greatly minimized when your doctor's office is clean, the tools are sterilized and your doctor's been trained on administering the injections. In the unlikely event that you do have an allergic reaction to a chemical used or an undiscovered infection that causes an adverse side effect, specialists are in-house to assist. For example, side effects most commonly seen from adverse reactions to fillers include:
Numbness
Filler material migrating to another area of your body
Swelling and inflammation
Respiratory problems
Relying on a renowned cosmetic doctor who works within a multi-disciplinary practice mitigates your risks of developing any serious side effects from your cosmetic procedure. A thorough examination coupled with a review of your medical records adds to the safety of each procedure you receive. Contact your general physician in Brooklyn today for an appointment to restore your appearance to reveal the more invigorated and youthful side of your personality. Relieve yourself of the lingering reminders of a serious illness with safe, effective aesthetics at Century Medical and Dental Center.