Testing for Heavy Metal
Comments Off

on Testing for Heavy Metal
Metals are naturally occurring constituents that may accumulate in biological organisms such as plants and animals and can be found in the atmosphere, earth's crust, and water bodies. Some heavy metals are important nutrients that are needed for a variety of physiological and biochemical processes in the body. If not consumed at inadequate levels, they can induce deficiency disorders or syndromes, but in excessive doses, they can cause acute or chronic toxicity.
Heavy Metals Found in Popular Fruit Juices
If you're a parent, you should think twice before serving your child or yourself a cup of fruit juice. According to new Consumer Reports testing, most fruit juices contain potentially hazardous amounts of heavy metals, in addition to a high sugar level.
Approximately half of the 45 fruit juices (apple, grape, pear, and fruit blends) tested by the non-profit consumer research and advocacy group had elevated levels of heavy metals. The fact that several of the juices were promoted to kids was especially worrisome to the experts.
21 of the 45 drinks examined contained enough heavy metal or a combination of metals to cause panic among experts who collaborated with Consumer Reports on the study.
Some of these heavy metals, such as cadmium, mercury, lead, chromium, silver, and arsenic, can be dangerous to health in high doses, while others, such as cadmium, mercury, lead, chromium, silver, and arsenic, can have a delirious impact on the body, resulting in acute and chronic toxicities.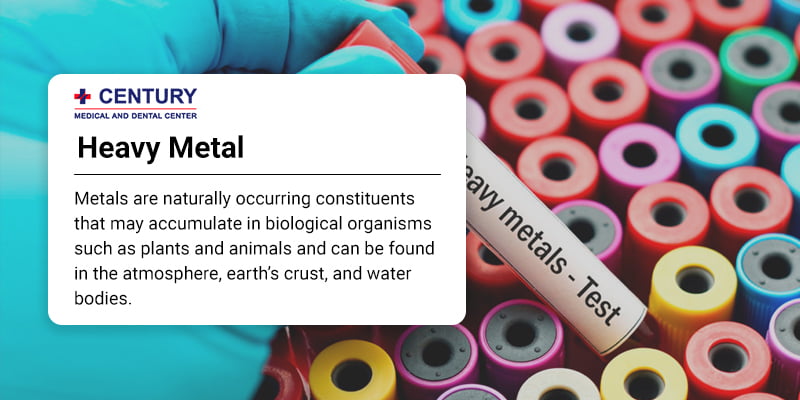 How Do Heavy Metals Affect the Human Body?
Free radicals are known to be produced by some heavy metals, which can cause oxidative stress and other cellular damage. The method by which free radicals are generated is unique to heavy metals.
Organs like the brain, kidney, lungs, liver, and blood can be damaged and affected by heavy metals. The effects of heavy metal toxicity might be acute or prolonged. Long-term heavy metal exposure can cause muscular, physical, and neurological degeneration equivalent to Parkinson's disease, multiple sclerosis, muscular dystrophy, and Alzheimer's disease. In addition, chronic long-term exposure to some heavy metals has been linked to the development of cancer.
How Do Heavy Metals in Foods Affect Children?
Heavy metal exposure puts children in danger of low IQ, behavioral issues, ADHD, type 2 diabetes, and cancer. Heavy metal exposure over time may raise the chance of various malignancies (bladder, lung, and skin), as well as cognitive and reproductive issues. Fruit juice consumption can elevate the risk, as children may also be exposed to elevated levels of heavy metals in baby foods, rice products, and other foods, as well as in water and the environment.
According to a Consumer Reports survey, more than 80% of parents of children aged three and younger provide their kids with fruit juice at least once a week. In 74 percent of those cases, children consume juice at least once a day.
Do you suspect your child or yourself may be experiencing any of the above symptoms and want to take a Heavy Metal test? Come over today to get tested at Century Medical and Dental Center (Downtown Brooklyn, Gravesend, Flatbush, Fort Greene, and Midtown Manhattan).