The mission of Brooklyn Physical Therapy is to provide each patient with an effective and research-based treatment that will address their functional limitations in a very compassionate and endearing manner. We are committed to delivering the highest quality care in a supportive, comfortable environment. With over 15 years of expertise in Physical Therapy and Comprehensive Rehabilitation, our expert physicians have been providing outstanding care to people of all ages, addressing a vast scope of rehabilitation requirements following injury, surgery or for chronic conditions.
Our advanced diagnostic techniques enable our therapists to identify the impairment sources, and develop personalized plans for each patient using evidence-based treatment techniques that restore function and prevent disability. We provide goal-oriented programs that utilize a multidisciplinary approach to treatment, giving patients an active role in their own care.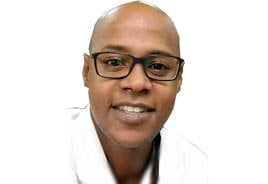 Loai Galaleldin Hasib, DPT
Loai Galaleldin Hasib, DPT
Board Certified in Physical-therapy
Credentialed physical therapist (RPT) , State of New York / Doctor of physical therapy
Caring physical therapist with strong interpersonal skills and proficiency in patient assessment, time management and therapy-program design and execution.
Enthusiastic team player, deeply committed to delivering quality care as a Physical Therapist for geriatric and orthopedic patients . Hardworking, compassionate PT offering 10 years Orthopeadic experience and solid credentials, including state licensure and a Doctorate Degree in physical therapy.
WORK EXPERIENCE
Physical therapists
Century medical center – brooklyn / ny june 2016 to present.
Glen cove care center – glen cove / ny — march 2016 to present
Pelham bay professional center (Dr . marc sliverman). – The bronx / NY – february 2015 to may 2016
Queens Chiropractic Associates . queens / ny january 2015 to february 2016
Mitchekll martin inc. – Manhattan / New York – February 2015 to present
Top Rehab inc. – Brooklyn / NY – January 2014 to present
RESPONSIBILITIES
Evaluating and treating a wide range of conditions including musculoskeletal, neurological, postoperative and post-falls rehab. Conduction an accurate documentation for the patients progress and functional physical status.
Teaching patients and caregivers the proper use all assistive devices, orthotics —and prothetic training for amputations.
Accomplishments Managed a high—volume caseload and organized the daily schedules of PT assistants and patients.
Earned repeated commendation from supervisor and patients for providing high-quality, compassionate care helping patients to maximize their success and live within the limits of their capabilities.
Skills Used PT Treatments/ Techniques
Patient Assessment
Diagnostics/ Prognostics
Case Management
Patient Relations/ Communications
Quality and Consistency of Care
Team Training/ Supervision
Manual therapy and mobilizations techniques
Computer skills, experience with different documentations software
Bilingual English / Arabic
EDUCATION
Doctorate degree in Physical therapy, Dominican college Orangeburg, NY . 2016
BS in Physical therapy Cairo university, faculty of physical therapy — Cairo – Egypt 2005
Physical Therapy Procedures & Services
Our highly skilled team of physical therapists in Brooklyn remains current in the ongoing advances in order to deliver the most appropriate, effective and compassionate care to each of our patients. Our Brooklyn physical therapists offer a full range of physical therapy services and procedures including
Musculoskeletal & Orthopedic Rehabilitation:

Lower back pain, neck pain, fractures, dislocations, muscle strains and tears, tendon and meniscus injuries, tendonitis, osteoarthritis and bursitis

Vestibular & Balance Rehabilitation:

Vertigo, Vestibular & Balance Disorders, Gait Abnormalities, Reduced Vision

Sport, Trauma & Post Surgical Rehabilitation:

PT services in sport events, Pre-surgical and post-surgical rehabilitation (Joint replacement, ACL repairs, Rotator Cuff repairs, etc.), MVA & Work related injuries

Neurological Rehabilitation:

CVA, Parkinson disease, MS, Hemiplegia, Paresthesia
Cardio-Vascular Rehabilitation:

CHF, angina pectoris, recent heart attack, coronary artery bypass graft surgery, balloon angioplasty, pacemaker implanted, stable chronic heart failure, peripheral arterial disease.

Pediatric Rehabilitation:

Developmental Disorders, Cerebral Palsy, Scoliosis, Torticollis

Fitness and Wellness consultation:

Weight Reduction & Control Program, Post Treatment Individually Designed Exercise Programs

Functional Capacity & Ergonomic Evaluation:

Functional Capacity tests, Consultation for ergonomic design
We're extremely proud of our Brooklyn Physical Therapy doctors. They're professionals on the cutting edge of their field.