As professional OBGYNs in Brooklyn, we offer a complete range of obstetrics and gynecology services for women in all stages of life. We are proud to be one of the most respected gynecological medical groups in our area. Experienced and gentle care is our greatest asset in providing the best Obstetrical and Gynecology care to each and every one of our patients. Our mission is to provide exceptional health care through every stage of a woman's life. We offer all the advantages of a large practice providing the personalized care of an old fashioned family doctor's office.
We practice the most advanced surgical procedures and medical treatments, ensuring the finest medical care is delivered to each and every patient.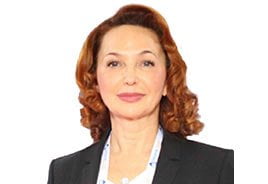 Irina Mikheyeva, DO
Board Certified in Gynecology
RESIDENCY
Maimonides Medical Center, Brooklyn NY 7/2005-6/2009
Department of OB/GYN
EDUCATION
New York College of Osteopathic Medicine of New York, Old Westbury, NY D.O.
8/2002-5/2005
Kharkov State Medical Academy of the Post- Graduate Education at
Obstetrics and Gynecology Department
Post-Graduate Fellowship in Obstetrics and Gynecology 9/1985-6/1988
Kharkov State Medical University, Ukraine
M.D. 9/1977-5/1983
PROFESSIONAL EXPERIENCE
Kharkov State Medical Academy of the Post- Graduate Education at Obstetrics and
Gynecology Department, Ukraine 8/1988-7/1999
Assistant Professor
Thesis — Modem Aspects of Pathogenesis and Prognosis of the Protracted Labor in view of the role of Inhibin
Authored twenty scientific papers
Conducted research on intrauterine infection of the fetus, acute infections of the pregnant
Performed Obstetrics and Gynecology surgeries on a daily basis
Performed duties of a Senior On-Call Physician of the hospital, Senior On-Call Physician of the Resuscitation Team and Sanitary Aviation Squad of Kharkov Region
PRIOR RESIDENCY
Kharkov State Medical Academy of the Post- Graduate Education at Obstetrics and Gynecology Department, Ukraine
Clinical Residency
Major: Obstetrics and Gynecology 9/1983-9/1985
HONORS/AWARDS
NYCOM: New York Institute of Technology
Obstetrics and Gynecology
Complementary Medicine
Neurology
Public Health
Kharkov State Medical University
VOLUNTEER WORK
Neptune Medical, Brooklyn, NY 10/2000-4/2002
Volunteer — Private Practice
Recorded medical history from patients and worked with charts
Presented patients to the doctor
LANGUAGES

Trilingual Russian, Ukrainian and English
PROFESSIONAL AFILIATION
American College of Obstetrics and Gynecology (ACOG)
American Osteopathic Association (AOA)
INTERESTS
Classical Music, Opera, Tennis, Traveling, and Reading
Gynecology Procedures & Services
Our highly skilled team of OBGYNs remains current in the ongoing advances in obstetrical and gynecological medicine in order to deliver the most appropriate, effective and compassionate care to each of our patients. Our gynecologists in Brooklyn offer a full range of gynecology services and procedures including
Hormonal work up
Hormone replacement Therapy
Bioidentical hormone replacement therapy
Abortion Services:TOP& Dilation and Curettage(D&C)
Medical abortion
Endometrial Biopsy
Hysteroscopy & Endometrial ablation
Tubal Ligation(ESSURE)
Hysteroscopy & Dilation and Curettage(D&C)
Loop Electrosurgical Excision procedure
Incision & Drainage
Contraception
Prenatal Care and delivery service for pregnant woman
Treatment Irregular and Heavy period
Treatment Postmenopaul bleeding
Intrauterine insemination
Annual exam
Pap Smear
Transvaginal Ultrasound
Pelvic Ultrasound
Sonohysterogram
Pregnancy test
Cheak STD
Treatment for STD
Treatment for UTI
Endometrial Biopsy
Colposcopy
Insert IUD
IUD check
Remove IUD
Treatment for Incontinence
Breast Exam
Treatment of overactive bladder
We're extremely proud of our doctors. They're professionals on the cutting edge of their field.