As professional OBGYNs in Brooklyn, we offer a complete range of obstetrics and gynecology services for women in all stages of life. We are proud to be one of the most respected gynecological medical groups in our area. Experienced and gentle care is our greatest asset in providing the best Obstetrical and Gynecology care to each and every one of our patients. Our mission is to provide exceptional health care through every stage of a woman's life. We offer all the advantages of a large practice providing the personalized care of an old fashioned family doctor's office.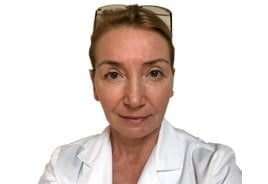 Irina Vozny, PA
Gynecology Procedures & Services
Our highly skilled team of OBGYNs remains current in the ongoing advances in obstetrical and gynecological medicine in order to deliver the most appropriate, effective and compassionate care to each of our patients. Our gynecologists in Brooklyn offer a full range of gynecology services and procedures including
Hormonal work up
Hormone replacement Therapy
Bioidentical hormone replacement therapy
Abortion Services:TOP& Dilation and Curettage(D&C)
Medical abortion
Endometrial Biopsy
Hysteroscopy & Endometrial ablation
Tubal Ligation(ESSURE)
Hysteroscopy & Dilation and Curettage(D&C)
Loop Electrosurgical Excision procedure
Incision & Drainage
Contraception
Prenatal Care and delivery service for pregnant woman
Treatment Irregular and Heavy period
Treatment Postmenopaul bleeding
Intrauterine insemination
Annual exam
Pap Smear
Transvaginal Ultrasound
Pelvic Ultrasound
Sonohysterogram
Pregnancy test
Cheak STD
Treatment for STD
Treatment for UTI
Endometrial Biopsy
Colposcopy
Insert IUD
IUD check
Remove IUD
Treatment for Incontinence
Breast Exam
Treatment of overactive bladder
We're extremely proud of our doctors. They're professionals on the cutting edge of their field.