Endometrial Biopsy
Your gynecologist at Century Medical and Dental Center is part of a multi-disciplinary practice that includes specialists from nearly every branch of medicine. That means you get the best, most complete care in Brooklyn. It also means that you have access to state-of-the-art equipment and the latest techniques, including getting an endometrial biopsy. A diagnostic tool, a biopsy of your uterine tissue can detect diseases before they cause symptoms. Call now for the best care.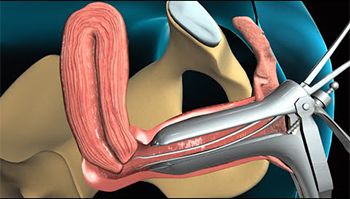 An endometrial biopsy is a medical procedure that collects a tissue sample from the lining of your uterus to look for abnormal cells. Any abnormalities found in your cervix, vagina or vulva may be a sign of a serious gynecological problem, such as amenorrhea. Sometimes, the abnormal cells turn out to be cancerous, leading to further cancer treatment. When the results are negative, your gynecologist may recommend that you undergo regular cancer screening, especially if you've had an abnormal pap smear result.
Your experienced Brooklyn gynecologist from Century Medical and Dental Center explains the differences between an endometrial biopsy and a colposcopy. Both procedures help your doctor diagnose your condition, but a colposcopy is a visual scan, while a biopsy takes a physical sample to analyze. You may even need a cervical cone biopsy if a colposcopy shows abnormal cells in your cervix.
Who Benefits from an Endometrial Biopsy
The most common reason for an endometrial biopsy is to find out what is causing abnormal uterine bleeding either during your period or between periods. You may also undergo the biopsy if a sonogram shows a thickened uterine wall. In rare cases, the biopsy confirms whether you are ready to receive a fertilized egg while you're undergoing treatment for infertility.
Women who are already pregnant or suspect they're pregnant shouldn't have an endometrial biopsy performed. If you have a vaginal infection or a bacterial infection, refrain from going ahead with the procedure. An honest conversation with your gynecologist can clear up any confusion about whether or not to undergo an endometrial biopsy.
Why You Need an Endometrial Biopsy
A biopsy procedure can narrow down a diagnosis, confirm a diagnosis, rule out suspected medical conditions and test for cancer. Medical conditions that an endometrial biopsy helps diagnose include:
Abnormal bleeding
Uterine cancer
Before Your Biopsy Procedure
You don't need to do much to prepare for the biopsy, but make sure you follow any notes from your doctor, such as:
Do not have sex two or four days before the biopsy.
Avoid using any form of vaginal medication, creams or lubricants.
Stop using tampons before the biopsy.
Bring a sanitary pad along with you to wear after the procedure.
If you're pain sensitive, you gynecologist may prescribe a painkiller for you to take about 30 minutes before coming in for the procedure. If you're on your period on the day of your appointment, your doctor may advise that you wait until you stop menstruating.
Getting an Endometrial Biopsy
You can get the biopsy at the office of your gynecologist in Brooklyn. Lie down as you normally do during your annual physical exam on the examination bed. Place your feet in the stirrups. Your gynecologist uses a speculum to gently open your vagina and cervix. If you feel any pain, you can ask for a numbing solution. It won't affect the results of the biopsy.
Sometimes, a forceps-type instrument is used to hold the cervix steady. A thin tube is inserted through the speculum, your vagina and cervix, all the way to the uterus. The tube creates a suction, scooping up tissue samples as it moves around the inside of your uterus.
Wherever abnormal cells are found, the suction takes a sample. Once enough tissue samples are collected, the tube is removed. The tissue samples are analyzed under a microscope to look for cancer and other abnormalities.
Patient Experience
"Friendly doctors and staff! Office was clean and comfortable. Doctor was caring and knowledgeable, taking time to really listen to me and answer all my questions." - Katie Thigpen
Downtown Brooklyn
200 Livingston Str,
Brooklyn, NY 11201
Flatbush
770 Flatbush Ave
Brooklyn, NY 11226
Manhattan
827 11th Ave
Manhattan, NY 10019
Gravesend
260 Ave X
Brooklyn, NY 11223
Myrtle
180 Myrtle Ave
Brooklyn, NY 11201
Recovering from the Biopsy
Cramps are normal during the procedure, especially when the tube goes in and comes out. But the entire endometrial biopsy process takes just 10 to 15 minutes. Afterward, it's recommended that you relax for a few minutes before getting up to dress. Mild cramping, along with some spotting or vaginal bleeding, is normal after the procedure.
Once you're authorized to leave, you may be best served by taking the remainder of the day to rest at home. Use a heated pad or hot water bottle to help alleviate any lingering pain. Avoid any strenuous work or heavy lifting. You can return to work the next day.
Aftercare Following an Endometrial Biopsy
For the following few days after your biopsy, wait to have sexual intercourse. You shouldn't use tampons during this time either; use pads instead for any bleeding. You should also stop using vaginal medications, lubricants or creams during these days.
These limitations are temporary. The procedure is completely safe, and it's a valuable tool for your doctors in Downtown Brooklyn to make the correct diagnosis of your medical issues. The right diagnosis assures that you receive the most appropriate treatment. Contact Century Medical and Dental Center for the best care.