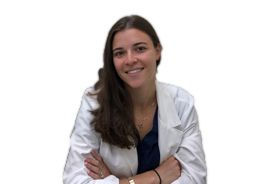 Simone Faybyshev, NP
About Brooklyn Internal Medicine Specialist Simone Faybyshev
Simone Faybyshev- Golynkin is an ANCC Board Certified Family Nurse Practitioner. Simone received her Bachelors and Master's Degree in the Science of Nursing from Wagner College. Her career began as a registered nurse in Lenox Hill Hospital in New York City. There she worked on the surgical step down unit. She then proceeded to work with different outpatient specialities including but not limited to internal medicine, pain management, and neurology. She spent three years working with NYU Langone Medical Center in an outpatient surgical facility which included gastroenterology, podiatry, urology and plastic surgery. After six years of being a registered nurse, she went on to obtaining her masters in nursing as a family nurse practitioner. Her clinical experience includes adult and pediatric internal medicine, emergency medicine, OB-GYN, and dermatology. As an FNP she is able to diagnose, manage, and treat a wide variety chronic and acute conditions. She is proficient in preforming comprehensive annual physical exam, pre-operative exams, pre-operative clearance and preventative care planning. Simone uses a holistic approach to treat the patient as a whole rather than just symptoms of disease. Fluent in Russian.
Certifications
ANCC Certified April 2019
Registered Nurse NY
Registered Nurse NJ
Advanced/ Basic Cardiac Life Support
Suturing and Botox Administration Wagner College 11/2018
Education
Master of Science: Nursing, 2018
Wagner College – Wagner College
Completed 600 clinical hours as a student nurse practitioner in fields including primary care, pediatrics, dermatology, emergency medicine and women's health.
Clinical experience included but not limited to taking patient history, throat cultures, eye and ear exams, skin evaluation/ biopsy and pelvic exam/ pap- smears.
Presented and reviewed patient cases, diagnostics, interventions, pharmacological therapies and differential diagnosis with preceptors.
GPA 4.0
Professional Membership
New York Nurse Practitioner Association 2018
American Association of Nurse Practitioners 2018
New York Medical Reserve Corporation 2013
Sigma Theta Tau (Epsilon Mu Chapter) 2013