Skin Disorders
There are so many possibilities surrounding the source of your skin disorder that you need to rely on experts who are part of a multi-disciplinary team to find the right diagnosis and the best alternatives for treatment. At Century Medical and Dental Center, your dermatologist is part of a team. When a diagnosis of skin cancer requires additional treatment, for example, specialists are available to step in. If treatment from a different practice has left you with scars, you have options to improve your appearance. Get it all under one roof and find relief for all types of skin disorders at one of three locations in Brooklyn.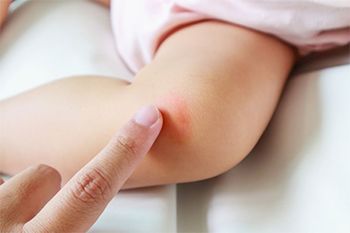 The skin is the largest organ in your body and the one that's the most visible to others. Skin disorders can cause a variety of symptoms, such as swelling, redness, burning and itching. Some skin problems can be not only uncomfortable, but also detract from your appearance, leading to self-consciousness and loss of confidence. But you don't have to suffer with skin problems.
If you're experiencing symptoms of a skin disorder, the best Brooklyn dermatologists at Century Medical and Dental Center provide expert skin treatment so your skin feels more comfortable and looks more attractive. Because the practice houses a multi-disciplinary office, you also get access to a variety of medical experts in a wide range of specialties. They can diagnose and treat any underlying conditions that may be causing your skin problems.
Symptoms of Skin Disorders
There are hundreds of different types of skin disorders and many ways that their symptoms can manifest. The most common symptoms you may experience include:
Bumpy texture
Intense itching
Skin rashes, which may be dry, oozing fluids, itchy or painful
Peeling skin
Open sores
Diagnosing Skin Disorders
Skin problems can be triggered by a multitude of different causes, including external irritants, allergic reactions and hormonal changes. They can also be a sign of an underlying disease. Your Brooklyn dermatologist can diagnose many skin conditions just by looking at your skin, nails, scalp and mucous membranes. Knowing your medical history helps your doctor determine whether you're at risk for a skin condition that's linked to genetics.
Diagnosing skin infections may require scraping a small amount of material from your skin to examine under a microscope or to send to a lab. At the lab, a culture may be allowed to grow to determine if the sample contains fungi, bacteria or viruses. A biopsy, which is done by removing a sample of your skin, can determine whether you have melanoma, basil cell carcinoma, squamous cell carcinoma or some other form of skin cancer.
Common Skin Conditions
Acute skin problems are temporary, usually lasting a short amount of time. These often are easier to treat. Chronic skin conditions, on the other hand, are ongoing problems that last for many years and may or may not have a cure. Some examples of acute skin problems include:
Acne
Contact dermatitis
Pityriasis rosea, also known as Christmas tree rash
Various types of chronic skin conditions include:
Skin cancer is caused by an abnormal growth of cells. Basal cell carcinoma is the most common type of skin cancer. It looks like a pink patch of skin or flesh-colored bump. Squamous cell carcinoma is the next most common type of skin cancer and appears as a scaly patch, a red bump or a sore that heals and reopens. Melanoma is a deadly form of skin cancer that may develop in a mole.
Skin Treatment Options
Options for treating skin problems depend on what's causing them. Skin rash treatment for dry, scaly skin may focus on adding moisture. Prescription creams and lotions can be used as a method of dry skin treatment, skin yeast infection treatment or skin fungus treatment.
Itchy skin treatment may involve removing allergens from your diet or environment or treating the skin with prescription medication. Psoriasis treatment may include topical corticosteroids, light therapy and moisturizers. Skin cancer treatment may include excision of the diseased area, radiation or topical chemotherapy.
Patient Experience
"Friendly doctors and staff! Office was clean and comfortable. Doctor was caring and knowledgeable, taking time to really listen to me and answer all my questions." - Katie Thigpen
Downtown Brooklyn
200 Livingston Str,
Brooklyn, NY 11201
Flatbush
770 Flatbush Ave
Brooklyn, NY 11226
Manhattan
827 11th Ave
Manhattan, NY 10019
Gravesend
260 Ave X
Brooklyn, NY 11223
Myrtle
180 Myrtle Ave
Brooklyn, NY 11201
Getting Skin Treatment
Don't hesitate to get expert help for any skin problems that seem to be abnormal, especially if you're concerned about them. Ignoring skin problems only gives them time to get worse. Delay can end up causing permanent scarring.
While some skin problems are irritating but not dangerous, others may be a sign of serious medical problems. If scars do develop due to inaction or from a procedure designed to remove the threat, cosmetic treatments in the form of dermal fillers are available through our cosmetic and aesthetics doctors.
Your dermatologists at Century Medical and Dental Center always take into consideration your health and appearance as well as your comfort and well-being when designing any treatment plan. Contact doctor of medicine in Brooklyn today to have your skin problems evaluated by one of our experts. The healthiest skin possible is within your reach.