Obesity
Obesity is an epidemic in America, but you don't have to count yourself among the afflicted. Talk to your doctor at Century Medical and Dental Center at your next physical exam about the many options available for losing weight. Excess weight carries with it many dangerous side effects, from the psychological to the physical. You need expert assistance to find a healthy treatment plan that you can stick to. With the right guidance and support from the multi-disciplinary team at your Brooklyn medical practice, you can overcome obesity.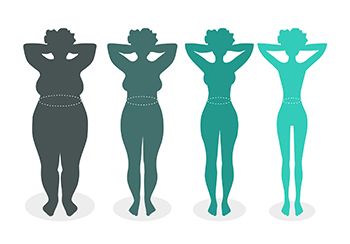 Obesity is a condition characterized by an excessive amount of body fat. If you're overweight, you're not alone, because in the United States, obesity rates are rising in both adults and children. Excessive body fat is more than just a cosmetic problem. Obesity increases your risk of other serious health problems, such as diabetes, heart disease, liver disease, high blood pressure, high cholesterol and some forms of cancer.
Your Brooklyn primary care doctor at Century Medical and Dental Center oversees all aspects of your health, in concert with a full team of specialists in the multi-disciplinary practice. This support includes providing guidance in losing weight, which can help you overcome obesity and work toward improved health.
Symptoms of Obesity
You may have a good idea you're obese if you're carrying a lot of excess pounds. Extra fatty tissue may be distributed across all areas of your body. An increased waist circumference is a sign of excess fat in your abdomen, which may be affecting your internal organs.
Obesity in both adults and children can lead to other signs of deteriorating health. Examples of symptoms related to obesity include:
Inability to handle sudden physical activity
Getting out of breath quickly
Becoming easily tired
Snoring
Obesity can also affect your mental health. You may feel depressed or self-conscious. You may even begin to draw away from other people and feel isolated. Take that first step toward treatment by calling the caring and empathetic staff at Century Medical and Dental Center.
What Causes Obesity?
In most cases, obesity is caused by taking in more calories than you burn off through exercise and ordinary daily activity. Excess calories that aren't burned off are stored as fat. Eating a diet that includes a lot of fast food, convenience foods or food and drinks high in sugar can cause your diet to be too high in calories that you may not even be aware of.
Other factors may increase your risk of becoming obese as well. Genetics has some effect on how fat is distributed and on how well you burn calories; heavier parents also pass on poor eating habits. Some medical conditions such as Cushing's disease or hypothyroidism can increase your risk of becoming obese, although these are rare. Some medications can make it more difficult to lose weight when your calorie count isn't balanced, and so you start to gain weight.
Diagnosing Obesity
Obesity is diagnosed based your body mass index (BMI). This index is a measure of body fat based on height and weight. You're considered obese if your BMI is 30 or higher. While you can loosely determine your BMI using widely available charts, the most accurate measurement comes from calipers specifically designed to measure BMI and your doctor's assessment of your overall health and body composition.
Your doctor can diagnose childhood obesity based on the BMI-for-age growth chart. This takes into account how your child compares with others of the same age and sex. If your child's BMI falls in the 95th percentile, he's considered obese.
Obesity Treatment
Treating obesity requires reaching and maintaining a healthy weight, which can improve your overall health and prevent possible obesity-related complications. Physical activity and dietary changes are important components of losing weight and combating obesity for both adults and children. You need to reduce calories and make healthier food choices. Involvement in support groups with others who are also dealing with obesity can help to provide understanding and motivation.
Your doctor may involve a team of health professionals to assist you, such as a behavioral counselor, a dietician and an expert physical therapist. These referrals are easy when you rely on the multi-disciplinary team at Century Medical and Dental Center that employs experts in a wide range of specialties, including a physical therapy clinic.
Your doctor may change the prescriptions you're taking if they're contributing to an inability to lose weight. If diet and exercise alone aren't helping, your doctor may prescribe weight loss medication, particularly if you have additional health concerns that stem from being overweight.
Getting Medical Help for Obesity
Many people who are obese have struggled for a long time to lose weight. Ultimately, they've been unsuccessful. Your Brooklyn doctor can provide the guidance and support you need to get on the right track.
If you're trying to lose weight, don't continue this battle on your own. Contact our clinician in Brooklyn to get the help you need to lose weight and keep it off. Without all the extra weight, you can begin to enjoy a much healthier life.