Joint Pain or Discomfort
You rely on your joints for daily tasks: everything from walking to the kitchen to reaching for your food. Yet most Americans take their joints for granted until something happens to one. Your joints are strong, complex structures that can be injured in any number of ways. If you're experiencing joint pain, you need help, both for the pain and for what caused it. Call Century Medical and Dental Center in Brooklyn for an examination.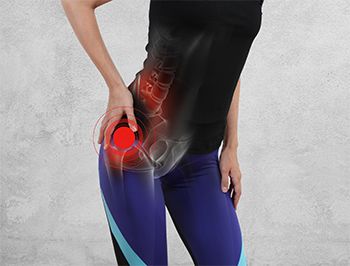 Varying from slight soreness after strenuous activities to severe, limiting pain, joint pain is particularly agonizing when you put weight on the joint. The list of possible causes for your joint pain is quite long because your joints are not all the same. Elbow pain, for example, comes from different activities than knee pain, even though both are susceptible to bursitis and tendonitis.
Proper diagnosis by your Century Medical and Dental Center Brooklyn doctor is vital is vital to receiving proper treatment, especially for back pain, shoulder pain and hip pain. Some causes of joint pain or discomfort include:
Several diseases may contribute to discomfort, including ankylosing spondylitis, Lyme disease, Paget's disease of bone, adult Still's disease, gout or complex regional pain syndrome.
One of the kinds of arthritis may play a factor. Bursitis, fibromyalgia, osteoarthritis, reactive arthritis, rheumatoid arthritis and psoriatic arthritis all affect joints.
An underlying condition, such as leukemia, bone cancer or lupus may cause joint pain or discomfort.
Injuries — such as sprains, tendinitis or bone dislocations — are all painful.
Viral infections sometimes settle in a joint, causing pain, swelling and discomfort.
You may be at greater risk for developing joint pain if you are overweight, had previous joint injuries, continuously overuse a joint, are in poor health or suffer from anxiety, stress or depression. The older you become, the more likely you'll develop joint discomfort, if for no other reason than the wear-and-tear you've put on your joints through the years.
Symptoms of Joint Pain
Unless you've broken or dislocated a bone, joint pain usually doesn't represent an emergency situation. Your Brooklyn doctor can successfully treat mild joint pain while trying to find underlying causes. Beyond general pain or discomfort, symptoms may include:
Redness and swelling
Warmth or tenderness surrounding the joint
An obvious joint deformity from a break or dislocation
An inability to use the joint
Pain or stiffness when straightening or bending the joint
Clicking, snapping or grinding noises when you move the joint
Pain, inflammation or discomfort may arise from any area surrounding a joint. The pain you feel may come from the ligament, cartilage, muscle, bone or tendons. If the symptoms come from within the joint, your doctor must diagnose the condition before rendering treatment.
Joint Pain Treatment
Because your joint or the surrounding tissue may deteriorate over time, your treatment options may focus on managing your symptoms. Unless you suffer a severe injury, your doctor begins your treatment process conservatively to determine what provides relief. Some options include:
Heating pads or soaking in warm water or baths to relieve the pain and aches
Ice applied several times a day to reduce swelling
Strengthening and stretching muscles and ligaments to return function and build endurance
Over-the-counter medication — such as acetaminophen, naproxen, or ibuprofen — to relieve pain and reduce swelling for short-term results
Diet and exercise to lose weight, as extra weight puts continuous stress and strain on injured joints
Supplements with your doctor's approval, such as glucosamine and chondroitin, to relieve pain
Topical treatments with lidocaine, menthol or other numbing agents in over-the-counter creams or prescription lotions
If you've injured your joint from a sport or workout, start slowly when you return to action. Low-impact activities — such as swimming, walking or other aerobic activity — is easier on your joints while building strength. The Brooklyn physical therapists at Century Medical and Dental Center provide excellent guidance.
Advanced Treatment for Joint Pain
Your doctor explores more aggressive forms of treatment if the previous methods haven't worked or your diagnosis calls for stronger measures. Medication is one option for treating joint pain. Certain antidepressants have pain-fighting characteristics. Your doctor may try several kinds of pain relievers to find which works best for your kind of pain.
Many people benefit from corticosteroid injections right into the joint for short-term relief. These injections also have anti-inflammatory medication to reduce the swelling that may be contributing to your discomfort. Also available are nerve blocks, which deaden the affected nerve so that it can't send pain signals to your brain.
More extensive deterioration or injury may require surgery. Your doctor may suggest arthroscopy to repair cartilage or remove any bone spurs or chips. If other treatments prove ineffective, your doctor may suggest a complete joint replacement as a last resort, especially if the cartilage has completely worn away. It's an intensive procedure that has a proven track record of success.
Patient Experience
"Friendly doctors and staff! Office was clean and comfortable. Doctor was caring and knowledgeable, taking time to really listen to me and answer all my questions." - Katie Thigpen
Downtown Brooklyn
200 Livingston Str,
Brooklyn, NY 11201
Flatbush
770 Flatbush Ave
Brooklyn, NY 11226
Manhattan
827 11th Ave
Manhattan, NY 10019
Gravesend
260 Ave X
Brooklyn, NY 11223
Myrtle
180 Myrtle Ave
Brooklyn, NY 11201
Matching the Treatment to Address Your Cause
Managing your joint discomfort and finding the best joint pain treatment takes knowledge and experience. Once a definitive diagnosis has been made, your doctor has a much better idea of what may work and the patience to try different treatment options. The goal is to eliminate your pain while addressing the source of your pain.
Good joint care begins at Century Medical and Dental Center, with three offices in Brooklyn. Since the practice offers many different medical specialties, you may have a team of Brooklyn medical specialists working on your case. And if physical therapy is part of the recommended solution, you can find it here as well. It all starts with a consultation and a diagnosis. Contact us for an appointment today.