Skin Discoloration
From a sunburn to a birthmark, there are many reasons for your skin to exhibit discolorations. You don't have to run to the doctor for a sunburn — although you should learn the benefits of sunscreen — but your dermatologist can diagnose and treat most other forms of skin discoloration, especially if they bother you either in the way they look or in how much discomfort they cause. Call Century Medical and Dental, a multi-disciplinary practice, to speak to skin care experts.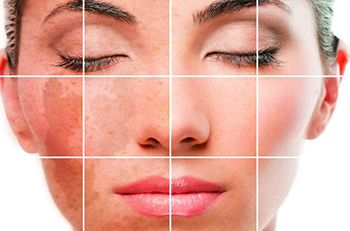 Skin discoloration ages a person, since age spots or liver spots are often associated with old skin. Discolored skin can also be an indicator of underlying health problems. As your largest organ, skin often gives clues to conditions long before other symptoms become noticeable. Skin concerns affect men and women of all ages, but the older you become, the more likely it is that you'll develop some kind of discoloration issue.
Abnormal pigmentation may be temporary, as in a sunburn, or permanent, as in a birthmark. Life events that leave scars process the pigment from melatonin differently than normal skin. That makes scarred patches of skin more susceptible to color changes. Check with best dermatologist of Century Medical and Dental Center to ensure that other, more serious underlying conditions aren't present.
Types of Skin Discoloration
Changes in your skin or an unusual patch of color from birth may occur anywhere on your body. Depending on what causes your skin discoloration, your skin may become:
Rough
Dry
Patchy
Bluish
Paler than your normal skin color
Grayish
Red
Deep maroon
With raised bumps
Uneven
In only one area of the body
Covering large portions of your body
See your doctor if sudden changes occur. If you lose or gain noticeable color or pigmentation anywhere on your skin, hair or eyes, your Brooklyn dermatologist wants to examine it.
Causes of Skin Discoloration
Many different types of skin discoloration conditions exist. Some are totally benign, while others can lead to serious complications if not treated properly. Typical discolorations include:
Pigmented birthmarks. Running from bluish or grayish in color to the more common port wine, some birthmarks place you at higher risk for melanomas and glaucoma. Your doctor will want to monitor any moles or discolorations that have excess melanocytes, a type of skin pigment. Birthmarks may be raised or flat to the surface of the skin.
Skin pigmentation disorders. These cover the spectrum from a lack of pigment in your skin (albinism) to tan or brown patches called melasma. Other disorders result from your immune system going haywire and attacking pigment cells, a condition called vitiligo. This often occurs in conjunction with other immune disorders, such as pernicious anemia, diabetes, Addison's disease and thyroid disorders.
Jaundice. Yellow-tinted skin appears on many newborns in the first two weeks of life, but it quickly resolves with breastfeeding and sun exposure. If an adult exhibits jaundice, the liver isn't processing bilirubin correctly and lets toxins build up in the body.
Rosacea. Rosacea produces flushed, red skin. Often affecting those with Celtic background, rosacea sufferers find areas of red, sometimes raised, rough patches of skin that can be itchy or irritated.
Scar discoloration. Any time an injury causes a scar, the pigments in your skin react differently compared to your normal skin. Inflammation also contributes to darkening areas around bug bites, surgery scars, acne scars or injuries.
Cirrhosis. Scarring of the liver usually occurs from alcohol abuse or a chronic hepatitis C infection. It shows up as liver spots on your skin, alerting you to the danger. Reversing cirrhosis requires treatment of the abuse or infections.
Hormone imbalance. Hormonal changes — due to puberty, pregnancy, birth control pills, fertility treatment or menopause — may result in dark patches of skin on your face and the skin around your joints.
Acne. Hormonal changes also contribute to oily skin and acne concerns. Acne, although considered normal for those in puberty, can develop into a chronic condition resulting in scarring at any stage of life.
Infection. When you see a yellow or green patch of skin around an injury or a rash, have it treated immediately. It may be caused by a viral infection, which can become serious.
Treatment of Skin Discoloration
How your Century Medical and Dental Center dermatologist chooses to treat your skin condition depends on the underlying cause. Treating the root cause, as well as the skin symptoms, prevents further discoloration. For example, cirrhosis or jaundice stems from changes in your liver's ability to process certain toxins. Flushing the system of these toxins, along with alcohol treatment or hepatitis C treatment, can reverse some of the more evident side effects of these diseases.
Acne and rosacea both affect the surface — as well as the many layers — of your skin. Proper medication and cleansing techniques remove bacteria and minimize the appearance of acne. Medicated topical treatment reduces the itchy, scaly patches of rosacea.
Patient Experience
"Friendly doctors and staff! Office was clean and comfortable. Doctor was caring and knowledgeable, taking time to really listen to me and answer all my questions." - Katie Thigpen
Downtown Brooklyn
200 Livingston Str,
Brooklyn, NY 11201
Flatbush
770 Flatbush Ave
Brooklyn, NY 11226
Manhattan
827 11th Ave
Manhattan, NY 10019
Gravesend
260 Ave X
Brooklyn, NY 11223
Myrtle
180 Myrtle Ave
Brooklyn, NY 11201
Advanced Treatment Options
Laser technology now makes living with birthmarks a thing of the past. Just as lasers can remove the ink of an unwanted tattoo, they also prove effective at breaking down the pigment of some birthmarks, although the procedure is slightly uncomfortable. Lasers allow your body to process and slough off the embarrassing color of birthmarks.
Other treatment options exist for restoring skin color or making your skin tone more even. Results may be sometimes unpredictable, as everyone's skin responds differently. Living with lightened or darkened patches, scaly or itchy, red or inflamed skin is no longer necessary. Your dermatologist offers creams that control inflammation, medications that protect and bolster your immune system, light therapies, surgeries to graft skin, and treatments for blisters and infections. Contact your Brooklyn medical practitioner today.