DIM is proud to announce the addition of Andrew M.G. Davy M.D. a board certified, Ivy League trained Interventional Pain Medicine Physician as the (new) Director of Interventional Pain at their Downtown Brooklyn location. Andrew M.G. Davy, M.D.  moved to Brooklyn NY from Kingston Jamaica in 1979. He attended Prospect Heights High School at Classon Ave and Union Street. After graduating as the salutatorian he went onto Columbia University School of Engineering and Applied where he earned a Bachelor's Degree in Chemical Engineering. He never aspired to be an engineer. He felt that because of the competitive nature of the medical school admission prices he had to have something to fall back on if he was not accepted into any school.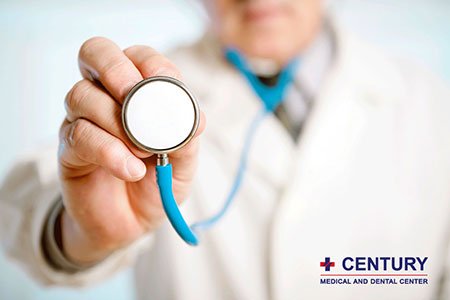 He earned his Doctor of Medicine Degree at Columbia University's College of Physicians and Surgeons in 1990. He completed his internship in Internal Medicine and Residency in Anesthesiology both at Columbia Presbyterian Medical Center. He then completed his Pain Medicine fellowship at the University of Rochester's Strong Memorial Hospital in 1995.
Dr. Davy has more than fifteen years of experience treating chronic and acute pain. He has headed the Pain Medicine Departments at Providence Alaska Medical Center, Mary Immaculate, and St. Mary's Hospital and is currently the interim Director of The Brooklyn Hospital Pain Clinic.
Although he is versed in all aspects of chronic Pain Therapies he especially enjoys performing minimally invasive Spine Surgical procedures and Neuromodulation. He is an instructor for Stryker Interventional pain for whom he teaches other pain specialists how to perform these surgical procedures. He was recently selected to participate as a "thought leader" on neuromodulation at the Boston Scientific Roundtable discussion of the new Precision Spectra Spinal Cord Stimulator System 4.20.13 in Las Vegas, Nevada.
Having Lived in Brooklyn NY and trained in Manhattan. Dr. Davy brings a unique cultural sensitivity and world renounced fund of knowledge and technical skills to the art and science of the Practice of Pain Medicine to DIM.
For more information about the services and treatment options offered by our Interventional Pain Management doctors schedule an appointment with pain physicians in Brooklyn, NY at Century Medical & Dental Center.
SHARE THIS POST
Page Updated on Apr 8, 2013 by Dr. Dvorkina (Primary Care Doctor) of Century Medical & Dental Center