Vein Doctors/Vein Specialists Brooklyn
While a cardiologist cares for your heart and a pulmonologist keeps your lungs healthy, a vein specialist cares for the rest of your cardiovascular system. The expert vein doctors at Century Medical and Dental Center work hand-in-hand with other specialists to make sure you get the best care possible, whether you need cosmetic vein treatment or life-saving procedures to remove blood clots. As you age, you're more likely to have vein issues, especially in your legs, simply because of the years of use and abuse they've endured, but also because you're more susceptible to disease. Call your Brooklyn vein specialist today for an examination.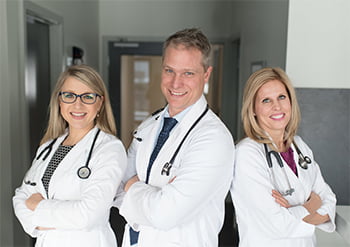 While arteries deliver oxygenated blood from your heart to the rest of your body, veins return it for the next cycle. You have veins and arteries running throughout your body: deep veins in your muscles and superficial veins near your skin. If you have issues with any of your blood vessels, you can suffer from life-threatening cardiovascular problems.
The talented vein doctors at Century Medical and Dental Center diagnose and treat any diseases and injuries to your veins or arteries. These vein specialists join the many other specialties available at this multi-disciplinary Brooklyn practice. That means you can see a cardiologist or a pulmonologist if you need one, maybe even by walking down the hall. That's the value of many specialties under one roof!
A Cardiovascular Specialist and Cosmetic Surgeon
Vein specialists take care of your circulatory system beyond your heart and lungs, which mostly includes your arteries and veins. You may need vein treatment to address a medical issue or because you aren't happy with the appearance of unsightly veins and require the assistance of a cosmetic doctor. Your vein specialists in Brooklyn provide treatment for dangerous health concerns, as well as for the most common vein problems, such as:
Varicose veins represent a condition characterized by surface veins that have been weakened or damaged and are now visible on your skin's surface. Very often, varicose veins cause leg pain and can lead to serious complications.
Spider veins, are similar to small varicose veins. These tiny, web-like lines typically don't pose any threat, nor are they painful. But cosmetically, they may bother you, especially when they're on your face.
Visible facial veins, may be due to broken blood vessels on your face or to spider veins. They need to be treated by an experienced aesthetics doctor to ensure you look your best after you undergo treatment.
Treatment for these conditions may be as simple as elevating your legs, wearing support stockings or having them removed with non-invasive cosmetic therapies. Your Brooklyn vein specialist offers advice for the most conservative treatment first. If those tactics don't solve your vein problems, then more aggressive procedures to treat these conditions are available, including:
Sclerotherapy for varicose veins is a procedure that eliminates varicose veins through injections. It's proven to be extremely successful when performed by a talented vein doctor.
Laser therapy for spider veins is done with a laser that targets the smaller spider veins, destroying them so they're reabsorbed by your body. Another successful procedure for most people, laser and light therapy must be performed by an experienced doctor to prevent unwanted side effects.
Surgical ligation and removal is a minimally invasive surgical procedure used to cut and extract problem veins that don't respond to less aggressive treatments. It's also usually reserved for veins that pose serious, sometimes life-threatening conditions.
Dangerous Vein Conditions
Damaged or weakened blood vessels compromise your circulatory system, the system that feeds the cells of every part of your body. Your heart then has to work harder to do its job, and your body has to find new ways to get nutrients where they're needed. This weakens you in the long run. It also causes pain and, in some cases, immobility. There are a number of causes for veins to deteriorate, swell or become blocked, including:
Superficial thrombosis or thrombophlebitis a vein inflammation often in a leg, caused by a blood clot
Deep-vein thrombosis or thrombophlebitis a dangerous condition that can cause a pulmonary embolism or a blood clot that reaches your lung
Venous insufficiency, which happens most often in a leg, when the valve in the vein malfunctions, allowing blood to flow in two directions instead of one
Venous stasis ulcer, which is caused by pressure that builds up in a vein, usually in a leg, resulting in open sores that are prone to infection
Your symptoms vary, depending on your specific condition, but you often experience an enlarged or swollen vein that you can see on the surface of your skin. It may be red or purple or cause other skin discolorations. You're likely to feel pain, tenderness and fatigue, as most of the vein problems happen in your legs. The feelings intensify when you spend the day on your feet.
Patient Experience
"Friendly doctors and staff! Office was clean and comfortable. Doctor was caring and knowledgeable, taking time to really listen to me and answer all my questions." - Katie Thigpen
Downtown Brooklyn
200 Livingston Str,
Brooklyn, NY 11201
Flatbush
770 Flatbush Ave
Brooklyn, NY 11226
Manhattan
827 11th Ave
Manhattan, NY 10019
Gravesend
260 Ave X
Brooklyn, NY 11223
Myrtle
180 Myrtle Ave
Brooklyn, NY 11201
Complete Care for Your Veins
Treatment doesn't always involve surgery, but it does often require lifestyle changes. If you haven't led an active life, your doctor prescribes a set of exercises and walking routines that a Brooklyn physical therapist at Century Medical and Dental Center helps design. An inactive lifestyle is one of the leading causes of venous problems. When you're active, you're essentially exercising your blood vessels, forcing them to work. And that's part of the cure.
If you have facial spider veins that bother you every time you look in the mirror or suffer from painful leg aches that keep you from enjoying your favorite activities, contact us for an appointment with clinicians in Brooklyn at Century Medical and Dental Center with three convenient Brooklyn locations.