Facial Veins
Broken blood vessels on your face can really put a damper on your confidence, especially if you're in the public eye. But if the unsightly web-like red veins bother you every time you look in the mirror, take heart because there's help. Spider veins on the face can be treated. Ask your doctor at Century Medical and Dental Center about treatments to give you back your clear complexion and restore your self-esteem.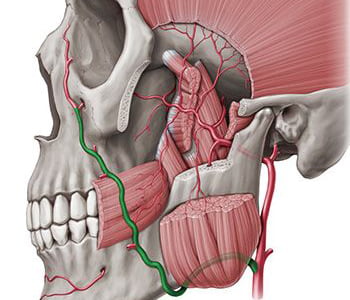 When enlarged blood vessels sitting just below the surface of the skin on your face break up, they create a web-like appearance. That's why they're called spider veins. Spider veins on the face that look like the threads of a spider web don't hurt or cause any side effects. But they are unsightly.
While spider veins can occur on your legs and other parts of the body, they're usually not as bothersome as the red veins on your face. Fortunately, you don't have to accept the facial skin discolorations or worry about covering them up sufficiently with heavy makeup. When you wonder how to get rid of spider veins on the face, you only have to talk to your vein specialist at Century Medical and Dental Center.
Causes of Facial Veins
Those broken blood vessels can happen to anyone at any age. Certain people, however, have higher risk factors than others for developing the visible red veins. The most common causes of facial spider veins include:
High alcohol consumption. When you drink alcohol, your face may become temporarily red, and the veins may be more prominent because alcohol dilates blood vessels. Drink enough alcohol, however, and the blood vessels break, creating permanent facial veins.
Heredity. If your family members are prone to developing spider veins, the chances are increased that you too may suffer the same fate.
Hormonal changes during pregnancy. It's common for pregnant women to develop the red facial veins, but these usually disappear after you deliver.
Ultraviolet ray exposure. The damage to your skin done by the sun and tanning booths often cause blood vessels to get bigger. As they're more pronounced, they become visible through your skin.
Pressure. Severe coughing episodes, such as when you suffer from bronchitis or pneumonia, places significant pressure on the small blood vessels in your face, which can cause them to break.
Weather. Circulation is affected by sudden, drastic weather changes, like when you leave a hot building and go out in freezing temperatures. This causes your face to flush, but it can also lead to broken blood vessels, leaving you with spider veins on your face.
Rosacea. Spider veins are a common side effect of this skin disorder.
Accident. A head injury that leaves you with facial bruising also may cause blood vessels to burst. These may heal on their own, however, as the bruise dissipates.
Pollution. When exposed to chemicals and environmental irritants, your skin may become damaged, causing the small veins below the surface become more prominent.
Facial Red Vein Removal
No special diagnostics are needed to see that you have apparent spider veins on your face. During your annual physical exam, your best internist doctor may recommend treatment for the facial thread veins. And since Century Medical and Dental Center is a multi-disciplinary practice, a referral remains in-house, with all your medical records available to every specialist on the team.
You have a number of dependable options for facial vein removal, such as:
Creams that contain retinoids. Many skin disorders respond successfully to retinoid applications, which work to clear up your facial veins. Your Brooklyn cosmetic doctor may advise you on this process to treat skin discolorations.
Light therapy. Intense pulsed light (IPL) relies on light waves that penetrate the top layer of your skin without damaging it. The light is strong enough to destroy those small blood vessels that are showing through the skin. This process can take several treatments to fully remove all the red veins on your face.
Laser therapy. Like IPL therapy, the intense lights used in therapeutic lasers destroy veins just below the surface. If you have sensitive skin, however, the side effects may be more pronounced than with IPL. While more effective, laser therapy delivers results that may not be permanent. You may need multiple sessions.
Sclerotherapy. The most effective and permanent results often come from a procedure called sclerotherapy. Your Brooklyn doctor uses tiny needles to inject a solution that hardens and seals the veins. Within a couple weeks, the treated veins dissipate. The process is commonly used to treat varicose veins as well. This treatment may produce some minor discomfort, but that usually only lasts a day or two.
Face Veins Follow Up
Whether you need help quitting drinking or advice on the best sun protection, our best Brooklyn doctors at Century Medical and Dental Center have solutions. Treatment for facial veins usually begins with the least invasive procedure, such as suggestions for lifestyle changes to prevent worsening facial disruptions.
Contact us for an appointment to learn about the many options you have at your disposal, which also may include recommendations to:
Apply cold packs to your face after you come in from the heat to reduce the appearance of the blood vessels
Take vitamin C to support healthier blood vessels
Avoid alcohol, caffeine and spicy foods, which tend to make even tiny spider veins more noticeable