Colposcopy
With so many medical conditions that have similar symptoms, your Brooklyn gynecologist needs to have tools at hand to confirm for certain what's going on with your reproductive system and nearby organs. A colposcopy procedure allows your doctor to closely examine your vagina, cervix and uterus to spot any abnormalities. As the procedure is used primarily as a cancer screening test, a biopsy of tissue sample is often taken for further tests at a laboratory. This non-invasive procedure helps your gynecologist make a correct diagnosis.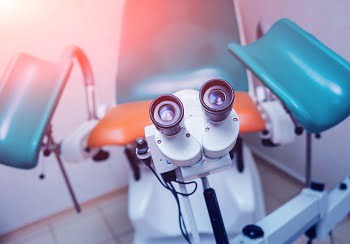 A colposcopy is a diagnostic procedure that your gynecologist performs using a special magnifying device called a colposcope to look at your reproductive organs. Any abnormality in your cervix, vagina or vulva shows up during the examination. Your experienced gynecologist from the Century Medical and Dental Center in Brooklyn may recommend colposcopy when your cancer screening delivers an abnormal pap smear result.
A colposcopy for endometriosis often comes with an endometrial biopsy, which involves taking a small tissue sample from your uterus for further testing. You may need a colposcopy HPV if there is evidence of a sexually transmitted infection, a yeast infection or a bacterial infection. A colposcopy is a safe procedure even for pregnant women. More invasive tests, like a cervical cone biopsy, however, is best delayed until after the baby is born.
Why You Need a Colposcopy
Your reproductive organs can start developing abnormalities due to hormonal changes, obesity or medical conditions like diabetes or hypertension or cancer. To see the extent of the abnormalities requires a precision instrument that can pinpoint the problem area.
The colposcope never enters your body, but it still provides a lighted, highly magnified view of your reproductive tissues. Sometimes, your gynecologist uses a camera to take photos or videos. The images help see your condition more clearly in order to make the correct diagnosis.
Diagnosing Your Specific Condition
A colposcopy helps your doctor diagnose a number of conditions, from the general (such as pelvic pain) to the specific (such as an ovarian cyst). Looking for signs of pre-cancerous tissue is a common use of colposcopy. Other conditions for which your gynecologist may use a colposcopy to make or confirm a diagnosis include:
Preparing for Your Colposcopy Procedure
If you think you're going to have your period on your appointment day, consider canceling and rescheduling. Since your vagina is going to be exposed and examined under a magnifying lens, you may not be comfortable having this done during your period days. Also, inform your gynecologist in Brooklyn if you find out you're pregnant before your exam.
Before you get your colposcopy, there are several things you do need to stop doing:
Avoid having sex for 24 to 48 hours before your procedure.
Stop using any vaginal medications, creams or lubricants.
Don't do anything that can aggravate your vagina, including using tampons.
Patient Experience
"Friendly doctors and staff! Office was clean and comfortable. Doctor was caring and knowledgeable, taking time to really listen to me and answer all my questions." - Katie Thigpen
Downtown Brooklyn
200 Livingston Str,
Brooklyn, NY 11201
Flatbush
770 Flatbush Ave
Brooklyn, NY 11226
Manhattan
827 11th Ave
Manhattan, NY 10019
Gravesend
260 Ave X
Brooklyn, NY 11223
Myrtle
180 Myrtle Ave
Brooklyn, NY 11201
Getting the Colposcopy
This non-invasive procedure is usually done in the gynecologist offices at Century Medical and Dental Center. You lie down on the examination bed with your feet on the stirrups. The position is similar to when you have your annual physical exam.
The speculum gently opens your vagina. This allows your gynecologist a good view of your cervix and the surrounding tissue areas. Your doctor positions the colposcope as close as possible to your body, but it remains a couple inches away from you.
To help with the diagnostic procedure, your doctor may rub some iodine or some other solution on your cervix. It may feel a little tingly. The iodine may even burn somewhat, especially if you have an infection or rash. If there are any suspicious cells, your gynecologist takes a tissue sample, which may cause some temporary discomfort.
Recovery After Your Appointment
Colposcopy is a simple procedure that takes just 15 to 20 minutes. You can go home or back to work immediately after the procedure. If you had a biopsy, you might feel a bit sore in your lower pelvis or groin from having your vagina walls open for so long. In general, it's better to return home for the rest of the day or at least take things slow and easy.
You may notice a brownish vaginal discharge or light bleeding after colposcopy procedures. Most often, the bleeding stops within three to five days. You can wear a panty liner to prevent spotting. Other do's and don'ts to remember while you recover include:
Eat or drink as usual; there are no restrictions.
Don't have sex after colposcopy procedures, especially if you've also had a biopsy. Wait a few days.
Don't use a tampon for any post-colposcopy bleeding, as the area may still be sensitive.
Avoid vaginal medications, lubricants or creams until you stop bleeding to prevent infections.
Seek medical help if you get a fever, chills, smelly vaginal discharge, heavy bleeding or severe pain.
Contact general physician at Century Medical and Dental Center for the best care and the most accurate diagnoses. Find the office closest to you!