Pelvic Pain
Persistent pelvic pain can be debilitating and affect everything from your sleep and mobility to your work and sex life. The trouble is that pelvic pain can be caused by so many varying reasons and sources. That's why you need the versatility you find at a multi-disciplinary practice like Century Medical and Dental Center. You can find specialists who collaborate to uncover the real cause of your pain. And they have the means to treat a variety of disorders, including yours. Call today for an appointment.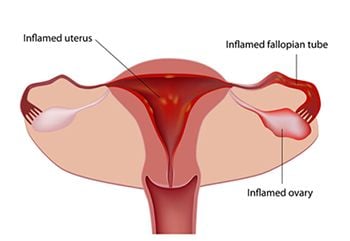 Pelvic pain is either very sharp and severe or dull and throbbing. You feel the pain in your groin or pelvic area, which is the area surrounding your reproductive, urinary and digestive organs. Sometimes, the pain can be so debilitating that it makes movement difficult. A slight twist of your body, even while turning in your sleep, can cause unbearable pain.
The obgyn specialists at Century Medical and Dental Center in Brooklyn start any examination by asking how severe the pain is and where it's located. For some women, the pain seems like it's all over the pelvic region. Women often complain of generalized pelvic pain more than men. Common complaints include:
If pain lasts for more than six months, it becomes a chronic pelvic pain syndrome that may require further testing to find an underlying cause. When pelvic pain is due to sciatica for example, you also may experience lower back pain, knee pain, hip pain or joint discomfort. Consult your doctor quickly to find the source of your pelvic pain and to treat any associated conditions.
Risks of Developing Pelvic Pain
Pelvic pain depends on certain conditions, like your age, gender and medical problems. For women, the pain usually requires help from a gynecologist to determine the root cause. For men, the problem can be associated with the urinary organs or may be related to back pain disorders.
Century Medical and Dental Center is a multi-disciplinary practice, so you'll find a specialist for most conditions, as well as the best treatment. Medical conditions that can cause pelvic pain in women include:
Prostatitis, also referred to as chronic pelvic pain syndrome, is a common cause of pelvic pain in men. It leads to urinary problems and inflammation of the genitalia. Other medical problems that can be the source of pelvic pain in both men and women include:
Diagnosing Your Pain
Pelvic pain is difficult to diagnose as the symptoms so often are associated with several other medical conditions as well. Depending on your age, your pain may be due to arthritis. Regular annual physical exams may uncover other sources, such as diabetes, high cholesterol or hypertension that leads directly to pelvic pain associated with obesity.
Your gynecologist at Century Medical and Dental Center may find an abnormal Pap smear result after a cancer screening that may signal ovarian or cervical cancer. A pelvic exam, mobility check and an examination of your abdomen, especially the area below your belly button, reveals any tenderness or swelling.
Additional tests that may be needed to discover the right diagnosis include:
Patient Experience
"Friendly doctors and staff! Office was clean and comfortable. Doctor was caring and knowledgeable, taking time to really listen to me and answer all my questions." - Katie Thigpen
Downtown Brooklyn
200 Livingston Str,
Brooklyn, NY 11201
Flatbush
770 Flatbush Ave
Brooklyn, NY 11226
Manhattan
827 11th Ave
Manhattan, NY 10019
Gravesend
260 Ave X
Brooklyn, NY 11223
Myrtle
180 Myrtle Ave
Brooklyn, NY 11201
Treatment for Pelvic Pain
To help ease your pain, your pain management specialist in Brooklyn may recommend over-the-counter pain relievers or provide you with a prescription for a safe pain medication. Meanwhile, you have to undergo treatment for the medical condition that's causing your pelvic pain. This treatment regimen often resolves the problem.
Hormonal treatments like birth control pills may be suggested to regulate ovulation and menstruation in women. Your doctor also may recommend lifestyle and dietary changes if obesity or other lifestyle-related issues are causing your discomfort. Participating in physical therapy helps you recover and heal. Physical therapy may even mediate your pelvic pain all together.
Ultimately, a successful diagnosis and treatment plan often rely on the instincts and experience of your gynecologist, primary care doctor and physical therapist. That's the value of a multi-disciplinary practice, since all three are in one location. Contact general physicians in Brooklyn at Century Medical and Dental Center today to end the suffering caused by pelvic pain.