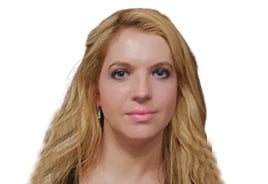 Barbara Sztukowski, WHNP-BC
Barbara Sztukowski, WHNP-BC
About Brooklyn Gynecologist Dr. Barbara Sztukowski
Barbara Sztukowski is a Board-Certified Woman's Health Nurse Practitioner in Gynecology and Obstetrics who provides exceptional care for women in all stages of life. Earning her Bachelor's Degree at SUNY Downstate, she would continue to study and graduate with a Master's Degree with honors in Nursing at the Health Sciences University at SUNY Downstate. She's provided care at NYU and Atlantic Dialysis Management Services with over 10 years of professional experience.
Being a board certified Women's Health Nurse Practitioner, Barbara is also certified in basic cardiac life support and advanced cardiovascular life support. She's a member of the American Association of Nurse Practitioners (AANP), a member of the Nurse Practitioner Association of New York State (THENPA), and the National Association of Nurse Practitioners of Women's Health (WHNP).
As a Nurse Practitioner, Barbara is considerate, selfless, and has a strong drive that inspires her to provide the best care in her field. She is qualified to assess, diagnose, and treat the health care needs of women throughout their lifespan with emphasis on conditions and diseases unique to women. She provides preventive care, well-woman exams, contraception care, cancer screening, breast cancer screening, Papanicolaou (Pap) tests, and HPV and sexually transmitted infection screening. She's trained to manage all GYN issues which include, abnormal uterine bleeding, vaginal discharge, female infertility, urinary track problems such as infections and incontinence, management of pelvic masses and pain, ovarian cyst, hormonal changes, and menopausal – related health and management.
Hemodialysis nurse responsible for a 43-station dialysis center providing safe treatments in collaboration with a diverse healthcare team
Worked in multi-specialty practice offering primary care and wide variety of subspecialty services
Bilingual (English and Polish)
Education
SUNY Downstate Medical Center – Master of Science, Women's Health Nurse Practitioner with honors, Brooklyn, NY – 05/2020
SUNY Downstate College of Nursing – Bachelor of Science in Nursing, Brooklyn, NY – 09/2018
LaGuardia Community College – A.A.S. in Nursing, Long Island City, NY – 12/2015
LaGuardia Community College – Licensed Practical Nurse Certificate, Long Island City, NY – 06/2012
Experience
Century Medical & Dental Center, Inc., New York, NY – 05/2022-Present
NYU Langone Medical Associates, Brooklyn, NY 11222 – 10/2017-08/2018
Ridgewood Dialysis Center, Charge Nurse, Full-time, Ridgewood, NY – 05/2016-10/2017
Ridgewood Dialysis Center, Charge Nurse, Full-time, Ridgewood, NY – 05/2013-05/2016
---
Century Medical and Dental Center, an Article 28 Multi-Specialty Clinic, has been opened since 2000. For your convenience, you may visit any of our three Brooklyn locations. The doctors and staff speak multiple languages. All offices have convenient hours of operations:
Monday to Friday: 8:00 am to 9:00 pm
Saturday and Sunday: 8:00 am to 6:00 pm