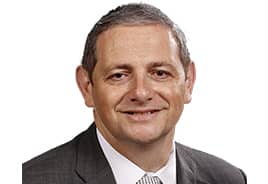 Igal Breitman, MD, FACS
About Brooklyn General Surgeon Dr. Igal Breitman
Dr. Breitman, is a board certified practicing general, minimally invasive and bariatric surgeon. Dr. Breitman received his medical training from Ben-Gurion University of the Negev Faculty of Health Sciences in 1996. He completed a general surgery residency at East Tennessee State University Quillen College of Medicine and graduated a Minimally invasive & Bariatric residency at University of Rochester, Rochester N.Y.
Dr. Breitman specializing in minimally invasive and endoscopic surgery.
Dr. Breitman joined SUNY Downstate University Hospital, Brooklyn faculty on March 2020 as the director of Minimally Invasive (Laparoscopic and Robotic) Surgery.
Dr. Breitman' s expertise includes:
Laparoscopic abdominal wall and groin hernia surgery
GERD and para-esophageal hernia repair
Gastric surgery
Adrenalectomy
Splenectomy
Gall bladder surgery
Bariatric surgery including revisional surgery
In addition to English, Dr. Breitman is fluent in Hebrew.