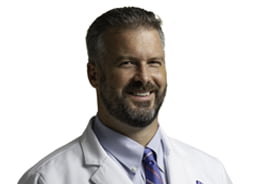 Peter Forman, MPAS, PA-C, MBA
Peter Forman, MPAS, PA-C, MBA
About Brooklyn Urologist Dr. Peter Forman
Peter Forman, MPAS, PA-C, MBA is an NCCPA board-certified Physician Assistant who specializes in Urology. Peter completed his undergraduate degree at St. Lawrence University. He received his Master of Business Administration from Georgetown University's McDonough School of Business. He then earned his Master of Science in Physician Assistant Studies at Long Island University.
Forman, PA, has a strong interest in the diagnosis and treatment of men's sexual health concerns including erectile dysfunction and hormone imbalances. His other areas of expertise include prostate health, urologic oncology, voiding dysfunction, and kidney stones. Peter Forman is also experienced in the treatment of overactive bladder through medical management and neurostimulation.
Peter Forman is an active member of the American Academy of Physician Assistants and the New York State Society of Physician Assistants.
Credentials
Certification by the National Commission on the Certification of Physician Assistants (NCCPA), Certification #1171810 2020 – present
License: New York State Physician Assistant #025004 2020 – present
Registration: New York State Physician Assistant #1031163 2020 – present
Controlled Substance Permit: United States Department of Justice, Drug Enforcement Administration Controlled Substance Permit #MF6032572 2020 – present
Education and Training
Long Island University January 2020
Georgetown University, The Robert Emmett McDonough School of Business May 2005
St. Lawrence University May 1997
Professional Affiliations
American Academy of Physician Assistants 2017 – present
New York State Society of Physician Assistants 2017 – present
---
Century Medical and Dental Center, an Article 28 Multi-Specialty Clinic, has been opened since 2000. For your convenience, you may visit any of our three Brooklyn locations. The doctors and staff speak multiple languages. All offices have convenient hours of operations:
Monday to Friday: 8:00 am to 9:00 pm
Saturday and Sunday: 8:00 am to 6:00 pm